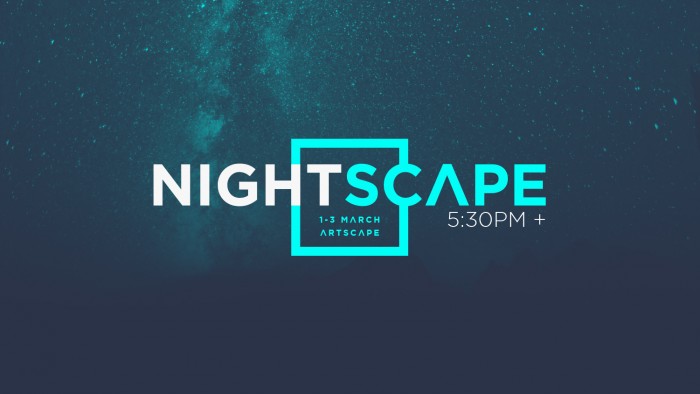 Nightscape
On Wednesday, 1 March, Design Indaba kicks off its inaugural Nightscape event, as the Piazza at the Artscape is opened up to the public from 17:30 each evening. Featuring art and design installations, food, drink, and more, the space will also play host to variety of local and international musicians who will entertain the crowds as the sun goes down.
Check out Wednesday's electrifying lineup:
The son of Jazz legend, Hotep Idris Galeta, DJ Skinniez – aka Harold Galeta – is a beatmaker and producer from Cape Town. Boasting a sound that is infused with alternative electronic elements, Soul, Jazz and Hip-Hop, this local DJ has been making quite the name for himself after performing at Oppikoppi and the Back to the City Hip Hop Festival.
Have a listen to a track off of his second EP, Peace, Hotep, which is dedicated to his father.
Cape Town-based dream noise duo, Medicine Boy, have constructed a unique sound that blends aspects of psychedelia with rhythmic blues and folk song structures. Consisting of Andre Leo and Lucy Kruger, the pair recently released their hotly anticipated debut EP, Kinda Like Electricity.
Listen to their track E.V.I.L. above, the first single off of Kinda Like Electricity.
Formed in 2010, wildly eclectic Cape Town band John Wizards is made up of John Withers, Raphael Segerman, Alex Montgomery, Tom Parker and Geoff Brink. Currently signed to Planet Mu, their sound is a heady mix of R&B, Afro-pop, reggae, South African house, Shangaan electro and dub.
Listen to the song that put them on the map – Muizenberg – above.
In South Africa, Black Coffee – or Nkosinathi Maphumulo – needs little introduction. The Durban-born DJ and producer is arguably the most prominent electronic music producer in Africa and bypasses Afro-house clichés in favour of a restrained sophistication.
Listen to his banger of a remix of Alicia Keys' 'In Common', above.