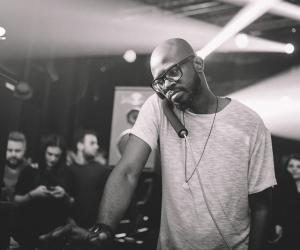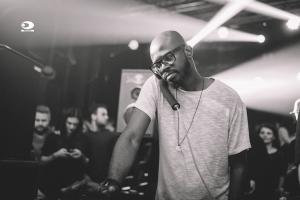 Pro-account
Considering his meteoric rise to fame, it would be easy to stereotype Black Coffee as just another black diamond, a Black Economic Empowerment beat magnet out to mine the insatiable and upwardly mobile urban house-party market. But as he proved on his South African Music Award-winning album Home Brewed, this DJ and producer defies convention. Sidestepping Afro-house clichés and stage-managed highs in favour of restrained sophistication, Black Coffee's penchant is for true Afropolitan house: home-brewed but fresh and future-focused. To many, Black Coffee has led the 'house music' movement in South Africa.
Black Coffee was born in Durban in KwaZulu-Natal and grew up in Mthatha, Eastern Cape before moving back to Durban to study music at Natal Tech, where he majored in Jazz. He studied music to deepen his overall musical knowledge, develop his listening skills and advance his knowledge of music theory. Before he finished his studies, Black Coffee and two friends – Thandukwazi "Demor" Sikhosana and Mnqobi "Shota" Mdabe – worked as backup vocalists for the renowned Madala Kunene. They decided to form an urban soul trio, "Shana", and the three moved to Johannesburg.
Keeping "Simply Hot And Naturally African" (the meaning of "Shana") together as an ongoing project, the three artists also pursued their individual visions. Black Coffee was chosen as one of two South African participants in the Red Bull Music Academy in 2003 jump-starting him into the South African DJ scene. His first big break was when his song "Happiness" was featured on the DJs At Work album.
2005, the same year as the release of Black Coffee's powerful debut album Black Coffee, he founded his own record label, Soulistic Music.
Reserved, studiously academic, inventive, imaginative and enigmatic, Black Coffee remains one of the few club DJs in the country who genuinely understands the precise function of a music disc jockey: he does not simply mix songs, he re-interprets their previously unimagined musical possibilities, adapting and arranging as each work advises and so quietly creating new works that give life. When he debuted his interpretation of Hugh Masekela's rambunctious jazz hit "Stimela" (2005 original South African release, 2008 UK release), Black Coffee demonstrated how it was possible to rework the South African canon of music into club music.
2007 brought another powerful Black Coffee release "Have Another One", which featured a host of great female vocalists and the likes of Bucie, Siphokhazi and Busi Mhlongo. In 2009 Black Coffee dropped his third offering, titled "Home Brewed", featuring Ringo Madlingozi, Zonke, Hugh Masekela, Zakes Bantwini and others, and at the South African Music Awards in 2010 he scooped two awards in the categories "Best Urban Dance Album" and "Best Male Artist".
2011 included a nomination for the 2011 MTV Europe Awards in the Africa, India and Middle East category for "Best Worldwide Act", the launch of Africa Rising and its first presentation (which included a 24-piece orchestra along with a band and featured artists performing Black Coffee's works) at Moses Mabhida Stadium, four releases on the Soulistic Label including Culoe de Song's "Elevation", Sai & Ribatones "Here and Now", Boddhi Satva's "Invocation" and the label's "Soulistic Cuts" and a Channel O Award for "Most Talented Male Artist".
In 2012, Black Coffee's Africa Rising DVD and CD (triple CD) featuring artists such as Bucie and the soulful Toshi Tikolo on the international house hit "Buya", garnered double platinum sales status in the space of a single month and went on to win "Best Dance Album" at the 2013 South African Music Awards. All of this shortly after Soulistic Music announced the signing of Thembisa-born rising star DJ Shimza.
Over the past 10 years, Soulistic Music has built a worldwide network of exclusive track licenses, tours and agents giving Black Coffee and other Soulistic Music artists their break into the international touring market where they have become regular features in cities from Sydney to New York, London to Luanda and Los Angeles to Athens.
Black Coffee continued to grow his profile internationally during 2013, performing at Cape Town Electronic Music Festival, Southport Weekender, ADE and for Berlin's Panorama Bar, Iberian institution Circoloco and Boiler Room. He also formed a strong relationship with Bridges For Music by taking up the role of official spokesperson and ambassador for the music charity initiative.
Fast forward to present day and it's starkly evident that the past 24 months have been no less than a rollercoaster of career milestones, accolades and achievements for the Durban born musical mastermind. Attention grabbing performances for the likes of Ultra South Africa, FabricLive, BPM Festival, Ballantines' Boiler Room Stay True, Sonar Barcelona, Mixmag Live, SW4, an eight-date North American tour, RMBA debut tour of Japan, two consecutive seasons as a one of Circoloco's most talked about residents and a 2015 world tour this past summer that spanned 17 countries across four continents over five months.
In addition to that, he also launched the Black Coffee Foundation Scholarship with SAE and Bridges For Music, scooped Breakthrough DJ and Dance Nation Of The Year for South Africa at the 2015 DJ Awards and unveiled his fifth artist album titled Pieces of Me to an African audience in September 2015. Both Pieces of Me and the debut album single "We Dance Again" featuring vocalist Nakhane Touré triumphantly laid claim to the #1 spot on iTunes and the album went on to reach double platinum status within three months of release.
As 2015 drew to a close, Black Coffee became the first African DJ to be selected by BBC Radio 1 to deliver his two-hour musical journey for the prestigious Essential Mix. Shortly thereafter, Red Bull revealed an official limited edition Black Coffee hero can and dedicated legacy website centred around celebrating the first decade of immense success achieved by SA's house music luminary. Black Coffee is the second only musical artist and first person of colour to be singled out and depicted on a Red Bull commemorative can.
Black Coffee continued his path of global domination at the 22nd annual SAMAs this past June by scooping Album of the Year, Best Dance Album and Best Engineered Album for Pieces of Me. And was also honoured with a prestigious International Achievement Award. Later that same month, Black Coffee made history by becoming the first South African to win a BET Award. He was recognized in the Best International Act: Africa category whilst attending the three-day awards festivities in Los Angeles.
Black Coffee also surprised fans across the globe with a re-work of the Alicia Keys track "In Common". Black Coffee's retake released by the award winning US songbird on 1 July as part of a five-track remix package, has drawn unprecedented praise with many hailing it as the best version of the song. All the while, Black Coffee is still hard at work preparing the worldwide release of "Pieces of Me" through US record label Ultra Music later this year.