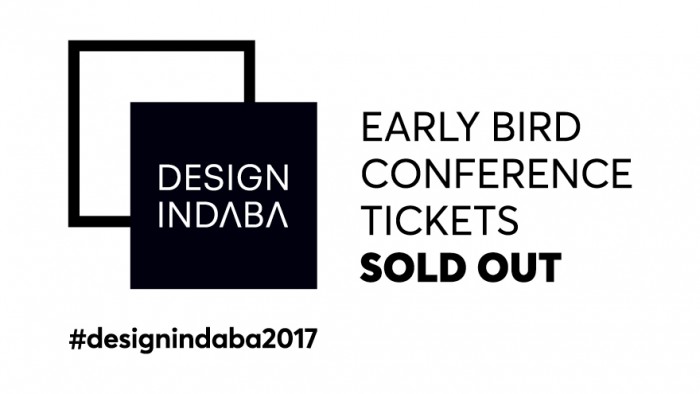 The 2017 Early Bird tickets for the world-renowned Design Indaba Conference are officially sold out.
Delegates hoping to attend the prestigious annual gathering will now have the chance to snag their Conference tickets at the full price.
The 2017 Design Indaba Conference will also be broadcast live to eight cities outside of the main event in Cape Town, including Johannesburg, Windhoek, Potchefstroom, Durban, Windhoek, Lagos and Nairobi (also known as the Design Indaba Simulcast).
Simulcast ticket sales (outside of Cape Town) are also officially open, with student tickets and group bookings being made available first. Cape Town Simulcast tickets will be made available after the main Conference is sold out.
The 2017 Conference lineup includes industry names such as Olafur Eliasson and Joe Gebbia, with many more speakers yet to be announced in the lead up to the festival. To keep in touch with Conference announcements, sign up to our newsletter.
Discount information, rates and FAQ for the 2017 Conference and Simulcast can be found at designindaba.com/rates.
Watch the Talk with Olafur Eliasson
Talks
• Duration: 00:34:17
•
28 Oct 17