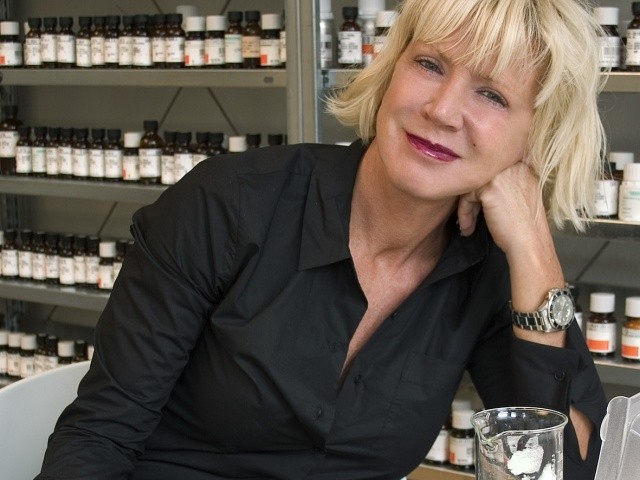 Every year designers from around the globe gather in the scenic Cape Town for what is considered the best design conference: Design Indaba. 2012 was no exception, and with speakers that included graphic designer, illustrator, lecturer, educator and author Paul Sahre, founder of greyworld Andrew Shoben, Piet Hein Eek, London based design practice United Visual Artists (UVA), Eddie Opara from Pentagram, co-director of the Serpentine Gallery in London Hans Ulrich Obrist, founder and head chef of Noma restaurant in Copenhagen, René Redzepi, architect Bjarke Ingels who started BIG, to name but a few.
Sissel Tolaas stood out as a bird among the beaus and her talk on using scent as a design device was truly entertaining, mind bending and inspirational. A Norwegian based in Berlin, Tolaas studied mathematics, chemical science, languages and visual art in Norway, Poland, Russia and the United Kingdom. As described on Design Indaba website, Tolaas's work explores how different smells can be described, how smells are remembered and measured, how the information in smells can be used and how abstract smell molecules can be employed to convey a specific learned meaning. In preparation of Design Indaba 2012 she assembled smells from around Cape Town and created a unique scent for the city. Not quite beach and Atlantic seawater, but an interesting scent indeed.
South African graphic design/Advertising legend Porky Hefer recently moved into the furniture and object design field. This was an overarching theme for Design Indaba over the last few years – people crossing boundaries between different areas of design, and how applying graphic design thinking and skills in other areas of design often yield surprising and delightful results.
A young South African bird to keep an eye on is Renée Rossouw. It is difficult to pin her down as a graphic designer, architect or product designer. She creates a dialogue between graphics, objects and the relationship between the user and his/her interaction with it.
To ensure that you don't miss out on next year's event, visit www.designindaba.com. While on the site do yourself a favour and have a look at SA's most beautiful design object 2012 winner, the Lily Pad ring by Kirsten Goss. Greetings from Cape Town, World Design Capital 2014!
Watch the Talk with Issa Diabaté