Longtime Design Indaba media partner and influential online design publication, Dezeen, has over the past two years been branching out into doing more offline events.
They recenlty launched Dezeen Day, which takes place next week and features speakers including designer Richard Hutten, educator Neil Pinder as well as biofabrication designer Natsai Audrey Chieza, among others.
Last year Dezeen launched the Dezeen Awards, which recognise design exellence in design, architecture and interiors. The awards do more than just celebrate beautiful spaces, they also recognise the ways in which projects benefit users as well as their impact that on the environment. Last year's winners include former Design Indaba speakers Neri Oxman, who was named sustainable design of the year; and Lonny van Ryswyck of Atelier NL, who also created the Dezeen Award trophy.
Here are some of this year's standout winners who are working towards creating a better world through creativity.
17,000 by Skaparkollektivet Forma
Winner of the installation design award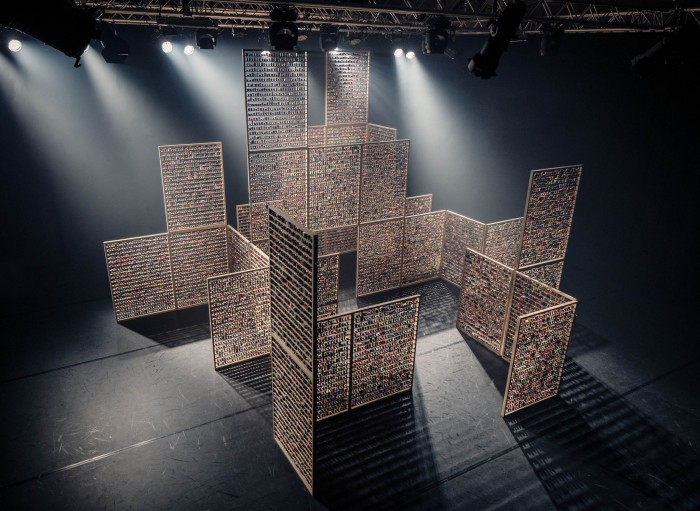 The war in Afghanistan has been going on for a long time. What has resulted is millions of people fleeing their homes in the war-torn country in search of a better, safe life.
Some of these refugees went to Sweden to start a new life. However as attitudes towards refugees have turned sour, the Swedish government decided to deport 17 000 minors back to Afghanistan, many of whom have never set foot in the country nor do they speak the language.
In protest, multicultural creative collective Skaparkollektivet Forma created the '17 000', an installation featuring 17 000 individual tiny art pieces symbolising the minors who are set to be deported. The project was completed by over 1500 artists each making little art pieces out of wood. The majority of the collective's members are from Afghanistan, Syria, Iraq and Somalia.
LocHal Library by Civic Architects
Winner of rebirth project of the year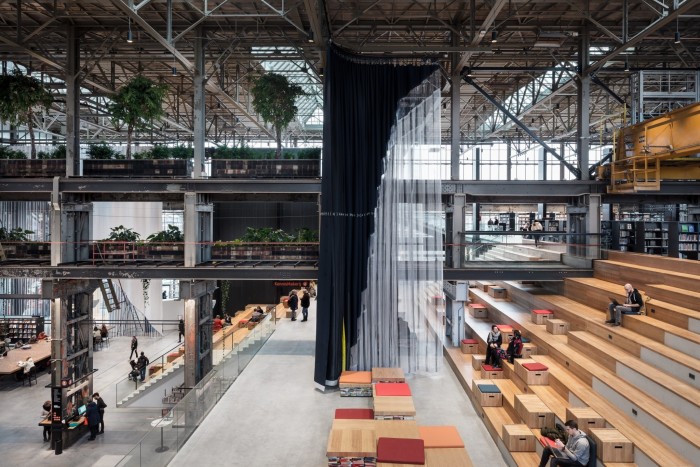 The LocHal Library is situated in an old glass and steel locomotive shed in Tillburg, Netherlands. Amsterdam-based studio Civic Architects, together with Braaksma & Roos Architects and former Design Indaba speaker Petra Blaisse's Inside Outside design studio, wanted to breath new life into the space and make it more suited to the 21st century.
While maintaining the shed's original structure and make-up, the design and architecture team introduced new height defying black steel, oak and glass structures as well as massive textile screens that allow for the space to be transformed at the whims of the users.
The textile screens not only provide the former shed with more private and intimate setting but also improves the space's atmosphere and acoustics.
"The architecture creates a colossal, industrial setting for all types of activity. The interior design, with its unique fixtures and fittings, creates an extra layer that adds playful variation to the overall visual experience," says the team.
Read more:
Social housing project wins Britain's most prestigious architecture award
This memorial honours the lives of victims of gun violence
Watch the Talk with Lonny van Ryswyck
Talks
• Duration: 00:24:28
•
16 Aug 18