Simple, innovative multifunctional, colourful and witty, Y Tsai's Pony Desk Chair for children solves three furniture problems in one.
The Pony Desk Chair is a multifunctional furniture piece for children between the ages of four and six. It is simultaneously a desk, chair and storage unit, while it also addresses issues of early childhood development as a fun and playful "pony".
Tsai developed the Pony as a corporate social responsibility project for AllOffice Furniture.
As a desk the Pony can be used for activities like drawing and writing, with a chalkboard desktop for added fun.
By the child simply turning around, the Pony becomes a chair for sitting on when reading or listening to the teacher in class.
The area below the backrest/desktop of the Pony has little shelves, ideal for storing things like books, pencil cases and other classroom supplies.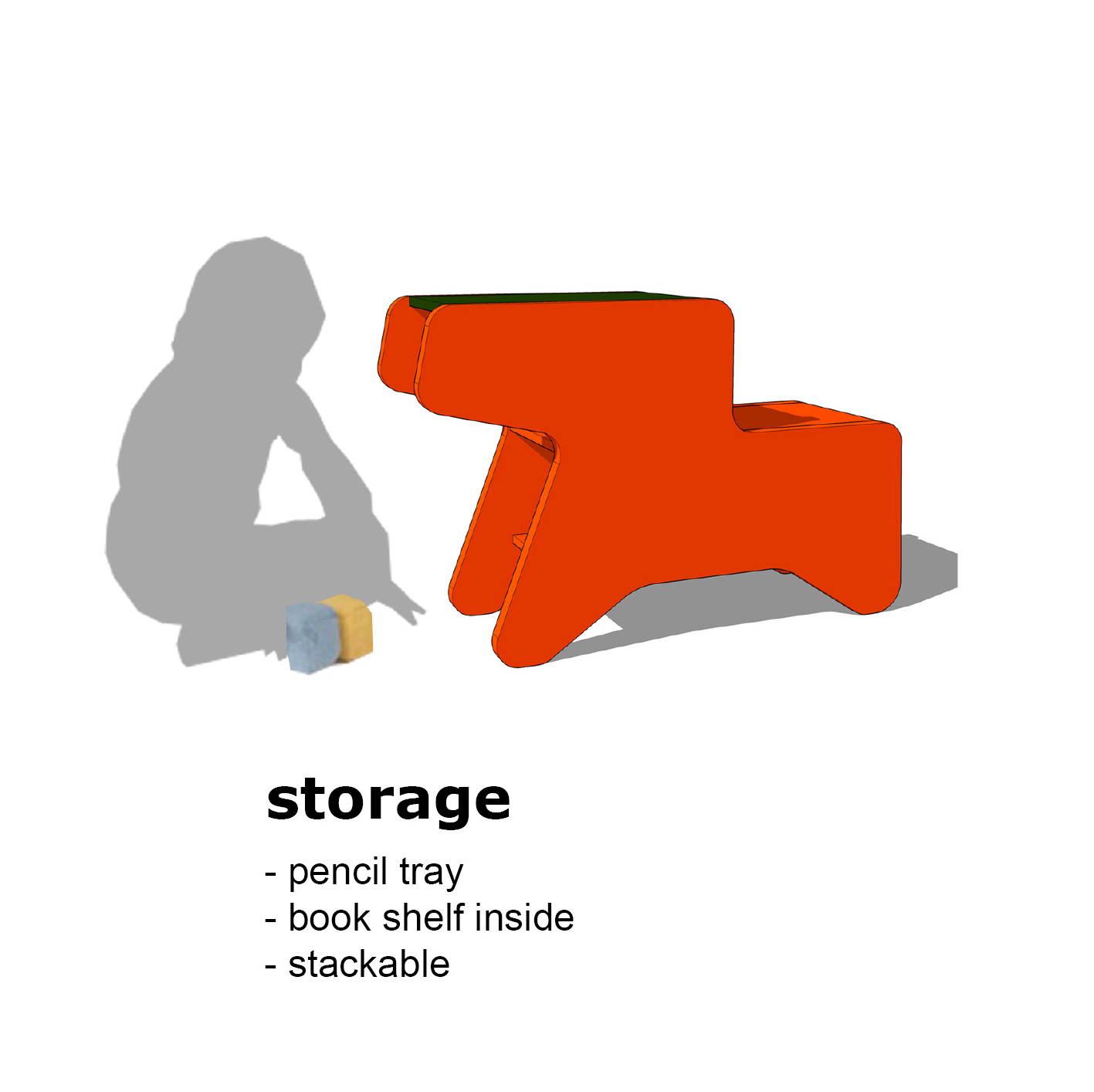 Designing with minimum means for maximum outcome was a key objective for Tsai. He believes that this is a particular challenge in redefining school furniture in South Africa, and especially in poorer areas where space and resources are often limited. "The Pony Desk introduces this missing element of learning and playing in an all-in-one unit," Tsai says.
The Pony Desks will be donated to a community classroom project in the Vissershok community outside Cape Town.
Watch the Talk with Y Tsai