R is a sustainable project by one of What Design Can Do's No Waste Challenge winners, Yasuyuki Fukatsu. The Japanese designer describes R as an experiment in sustainability and a place where people can gather to learn, think, and work.
The project began in November 2020 and has since gained the involvement and support of many locals. When it comes to sustainability, Fukatsu wanted a space where like-minded individuals could grow together.
"I think there are many people like that [interested in sustainability]. Many people feel that way, especially in Japan. In R, such people gather and talk about the future. I hope it will be a place to learn together, think together, and act together," says Fukatsu.
R is for those interested in making the necessary lifestyle changes but are not sure where to begin. R manifests itself in an array of sub-projects that champion the development of humans, society, and the global environment. These sub-projects include an upcycling centre aka the Living Lab, local events, a sustainable market, an upcycled bottle brand, a vending machine called Wastebox, and R-Space, which is a modern common area made from waste materials.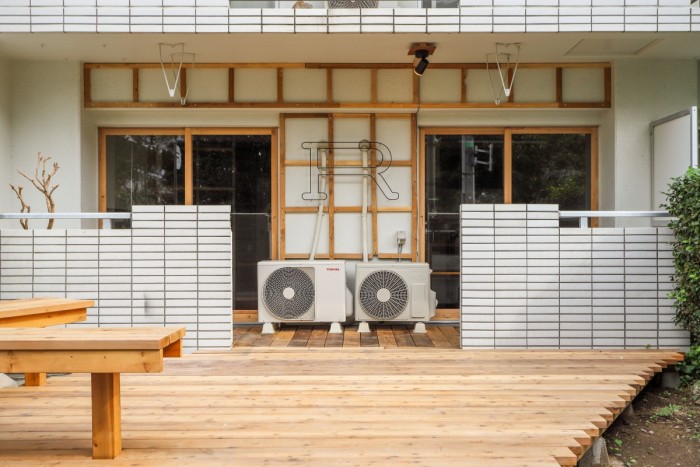 R-Space comprises a shared kitchen, coworking office, community area, and cafe. From the interiors to the furniture, the space is built on recycling and reusage. An old sliding door is now a tabletop, and its legs are made out of wood from a dismantled floor. Everything, right down to the nails, has been reused and has been carefully removed from one area to fulfil another construction need.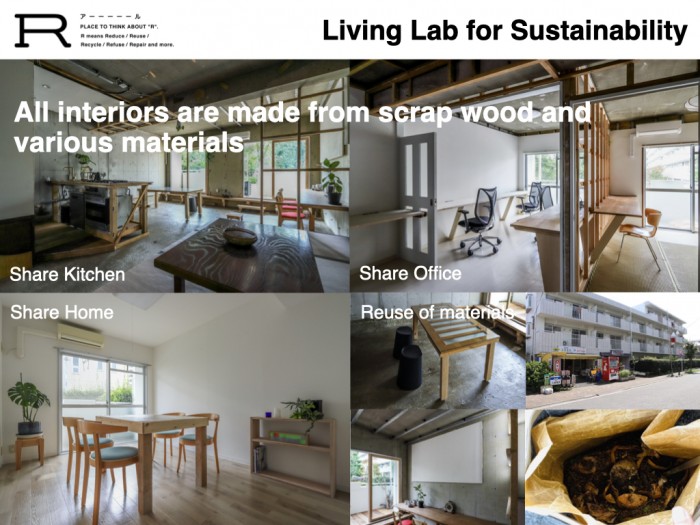 Collaboration is an important part of Fukatsu's project, and he notes how it has been influencing his community to act. "Many effects are produced from this place. For example, people who use our space voluntarily collect flour bags that were supposed to be thrown away from nearby pizza shops and bakeries to make bag products. The important thing is that action is taking place through this place. Until now, such a place was unlikely in Japan," he says.
When it comes to Fukatsu's favourite project he's worked on thus far, it comes as no surprise that upcycling is involved. "We have a small factory at our place. I made a pot for hydroponic cultivation of cacti by upcycling empty bottles at the factory," he says.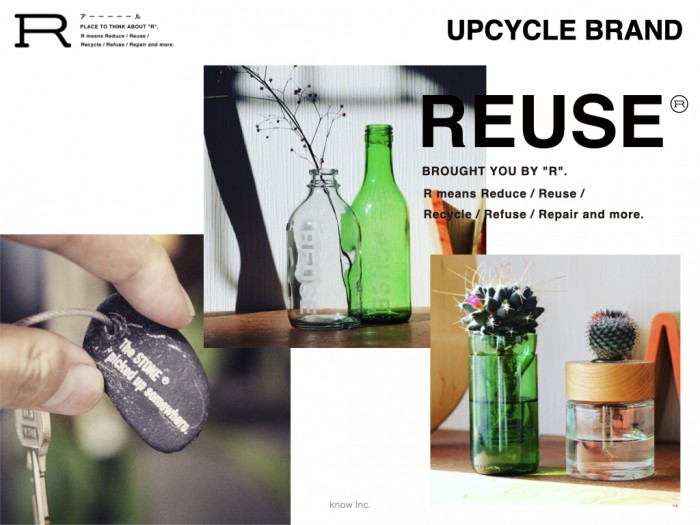 The Japanese designer feels that cities are not the most important things in life, and that removing yourself from a city for a place that's "closer to life" is necessary sometimes. "Being closer to life allows people to think and act on what they need."
Fukatsu hopes to take his project nationwide and broaden the community to create other small actions. "I would like to expand our space all over Japan. Then we [can] connect the bases to become a platform and share information and resources," he says. Fukatsu is passionate about circular design techniques and lifestyles and hopes to share this passion with as many people possible.
Credits: Yasuyuki Fukatsu
Read More:
No Waste Challenge winner, Packing Up PFAS creates clean bricks from polluted clay.
No Waste Challenge winner, OmiFlo makes a splash in the sustainable design industry.
No Waste Challenge 2021 winner, Loop, produces the world's first Living Coffin.
No Waste Challenge winner, Leafylife, creates diesel from dirty diapers.
No Waste Challenge winner, Radial makes radical change.
Sixteen global waste-busters awarded top honours by What Design Can Do.