One of What Design Can Do's 16 No Waste Challenge winners for 2021, Packing Up PFAS transforms toxic PFAS polluted clay soil into clean bricks. PFAS (Per- and polyfluoroalkyl substances) are man-made chemicals that can be found in items such as cleaning products, fire-fighting foam, fast food packaging and more. They have been used since the 1950s but have become harmful due to poor waste management and industrial activity and have since found their way into our environments.
Now found in fish, animals, drinking water, and even humans, PFAS can lead to health complications. They have been linked to various diseases and autoimmune dysfunctions. PFAS are harmful due to their inability to be broken down in the human body and are therefore labelled "forever chemicals".
"The body of research on the danger of PFAS is still growing and the international concerns grow with it. Due to bioaccumulation and PFAS' resistance to natural degradation, PFAS is a problem for us and future generations," says Emy Bensdorp, Dutch founder of Packing Up PFAS and Design Academy Eindhoven Alumni.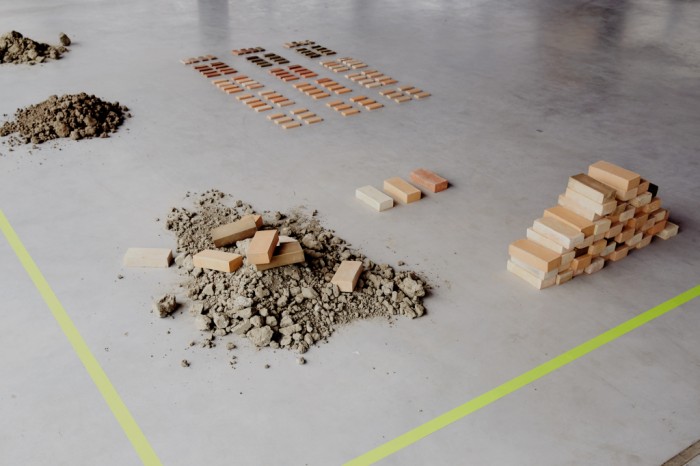 In 2019, PFAS lead to a building ban in The Netherlands as it was found all around the country, and no building was permitted on soil that contained PFAS. "Without cleaning methods available, this health crisis quickly turned into a building crisis," says Bensdorp.
"The most difficult type of polluted soil is clay. Due to its high density, clay holds a lot of PFAS resulting in huge mountains of toxic clay waste that needs to be disposed of. This situation inspired me to start Packing Up PFAS," she explains.
The process of finding a solution proved to be a bit of a catch-22 initially. "PFAS cleaning methods are developing but there is no ideal solution yet. For example, PFAS polluted sand can be washed to transfer the PFAS from the grain to the water. However, then you are stuck with the polluted water. Clay soil can't be washed due to its high density and forms a problem," states Bensdorp, who found a promising solution in the heating of clay.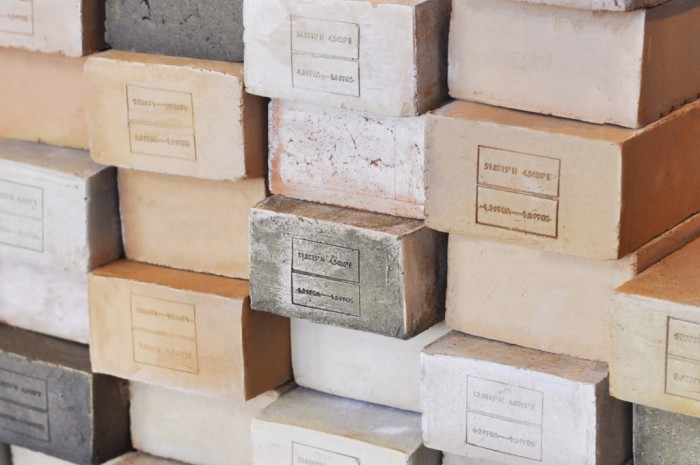 "A technique called Thermal Treatment applies heat to the polluted (clay) soil to burn the PFAS, resulting in clean but unusable dead soil", she says. By heating the clay up to 900 degrees Celsius, the chemicals are destroyed, and a clean, ceramic material is the result.
This material can take many forms such as tableware or roof tiles but Packing Up PFAS has focused on bricks as they can be produced in bulk and are a suitable building material to assist with the building crisis. "Bricks are interesting since they are produced in bulk and can be used as a local building material." Packing Up PFAS offers a solution to clean up the environment and turn PFAS polluted soil into a usable product.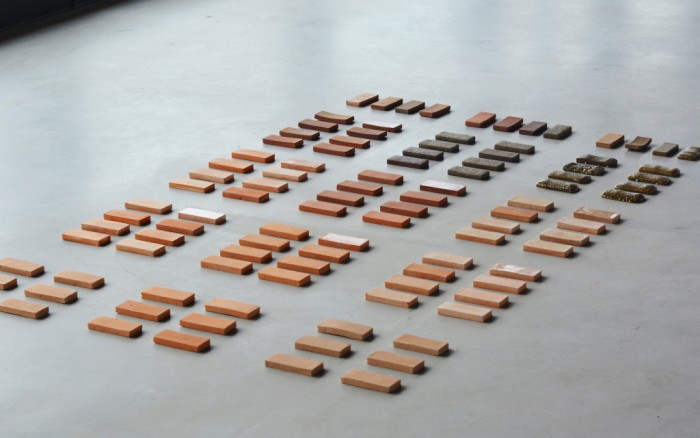 "Currently we are conducting the final research phase after which aim to collaborate with the industry to bring the Packing Up PFAS bricks to the market," says Bensdorp.
While the project is still in its research stages, it has already received significant attention and was exhibited at Milan Design Week 2021. When it comes to Bensdorp's goals for this promising project, she hopes to receive the support required to take it to new levels.
Credits: Emy Bensdorp
Read More:
No Waste Challenge winner, OmiFlo makes a splash in the sustainable design industry.
No Waste Challenge 2021 winner, Loop, produces the world's first Living Coffin.
No Waste Challenge winner, Leafylife, creates diesel from dirty diapers.
No Waste Challenge winner, Radial makes radical change.
Sixteen global waste-busters awarded top honours by What Design Can Do.