With progressive world-class performers from diverse genres – all of whom have been commissioned to create entirely new pieces just for the event, Nightscape at Design Indaba 2018 will expand your creative horizons through a collection of local and international artists who are known for breaking boundaries and ushering in the new.
Expect an immersive wonderland of installations, activations, gourmet street food, DJs, VJs, VIP hospitality suites, interactive performers, films, exhibitions and live music, that will explode onto the Artscape Piazza in Cape Town from 22-23 February 2018. The festival programme is especially noteworthy for its stellar acts sourced from across the African continent, and for the fact that you will not be able to see these made-for-the-purpose acts anywhere else.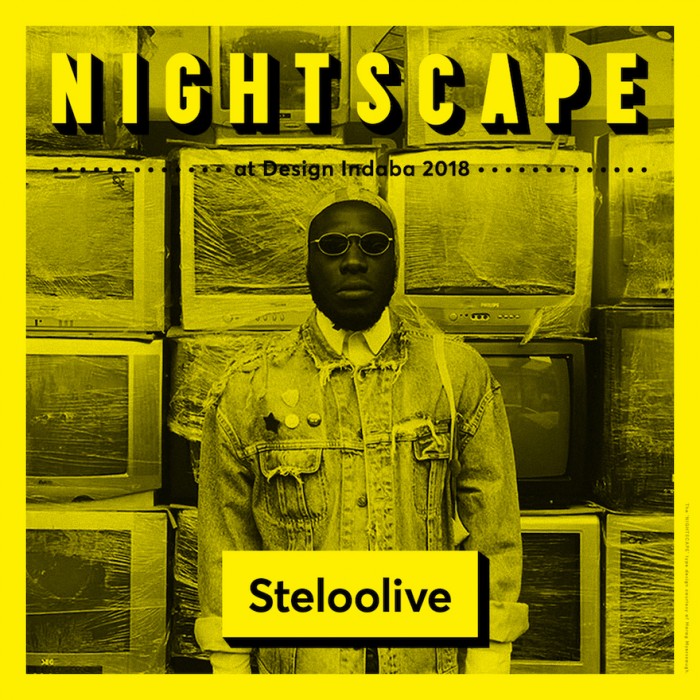 On Wednesday 21 February Nightscape at Design Indaba will be open for all with free access to come and experience the very best in world-class creativity and design for one night only. This complimentary evening of live music, film and displays is held in the interest of making this world-renowned event accessible to all who reside in the Mother City.
Intended to showcase the future of creativity, Nightscape at Design Indaba 2018 takes live performance to a new level of spectacle with the celebrated line-up of artists creating bespoke performances, specially designed for the Nightscape stage.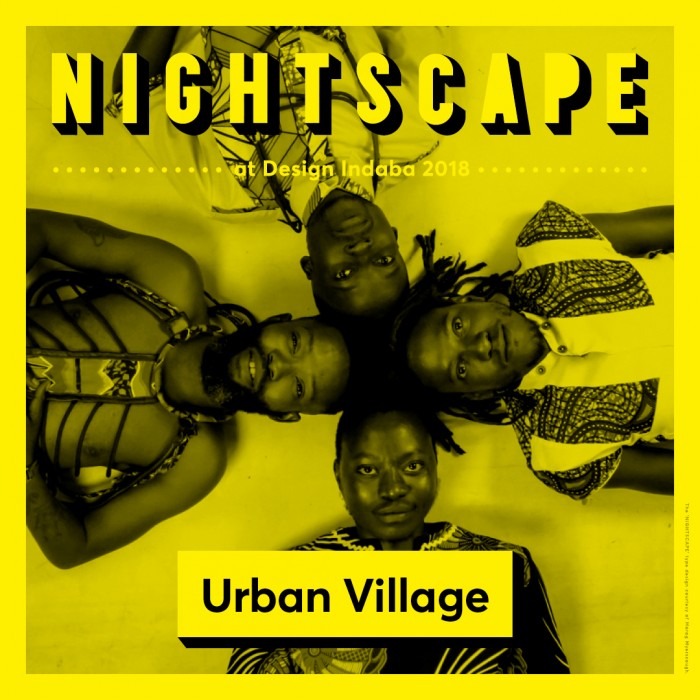 Exciting collaborations with VJs such as local visual artist Duce, who brings stunning art to the dancefloor. The famously talented Zaki Ibrahim will combine her unique voice and style with a visual extravaganza.
An astonishing performance art act set to appear is Crystal Wings, who creates an atmosphere of alternative theatre by straddling cosmic landscapes and fairy tale scenes. Crystal Wings features dancers in fabulous, fantastical costumes; voluminous skirts look like flowers or sea sponges and the large fluctuating wings first are stars and then become whirling lunar butterflies. Crystal Wings is at once poetic and futuristic.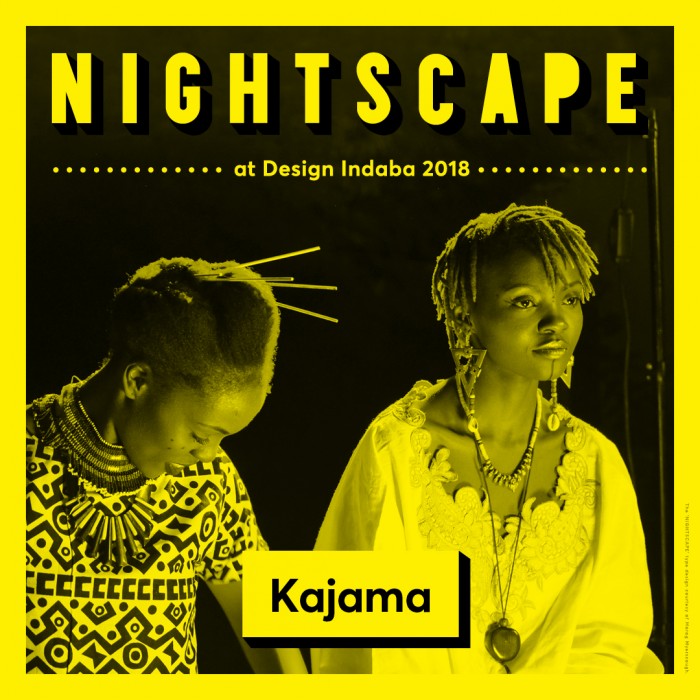 Adding to the experiential nature of Nightscape at Design Indaba 2018 is Moonlight Invasion, a performance act that can only be experienced live. It is an invitation to flee from the real world and plunge into the magic of mystery. Featuring stilt-acrobats and dance-actors gliding among the crowd, Moonlight Invasion creates living pictures that interact with festivalgoers. Their dance becomes a magic ritual able to lift the audience into a dreamy dimension.
And once you're transported, get ready for smooth beats and unique sounds from an eclectic mix of DJ sets featuring international pioneers and local heavyweights. Steloolive is an Accra-based sound and fashion artist who is leading the electronic music scene in Ghana. Alec Lomami brings his Afro-pop all the way from Kinshasa, while DJ Lady Venom adds her incredibly poetic style to the mix.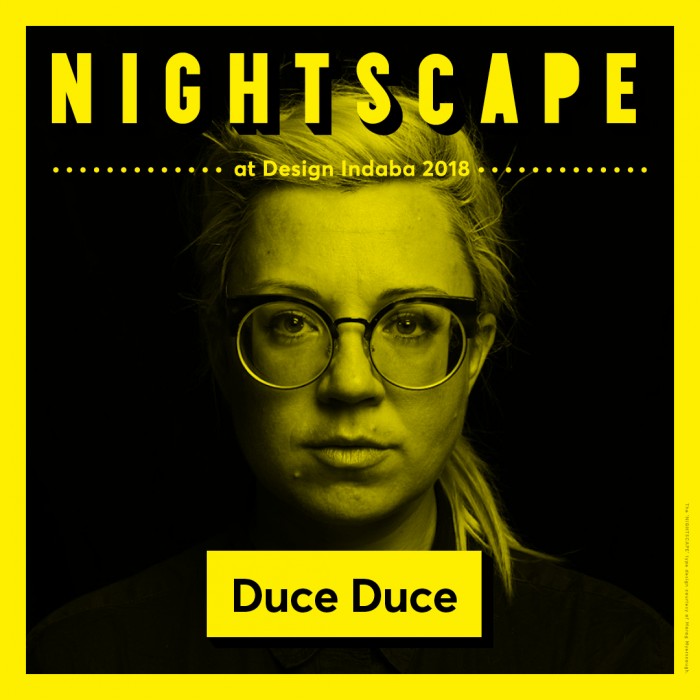 The South African DJ contingent ranges from Beat Sampras, formed out of a once-off collaboration performance when both members organically stumbled upon something they were looking for musically; to Urban Village, whose sound can perhaps be best described as polyglot, for it attains its originality through a mix of languages both novel and familiar. Thor Rixon's unfamiliar acoustic instrumentation captures unheard sounds and soundscapes.
Other notable performers include local 'Future Soul' electronic sister duo Kajama, and Darkie Fiction - a duo that has exploded onto the South African music scene and whose latest single was produced by yet another Nightscape at Design Indaba 2018 performer, the increasingly in-demand beatsmith Jakinda.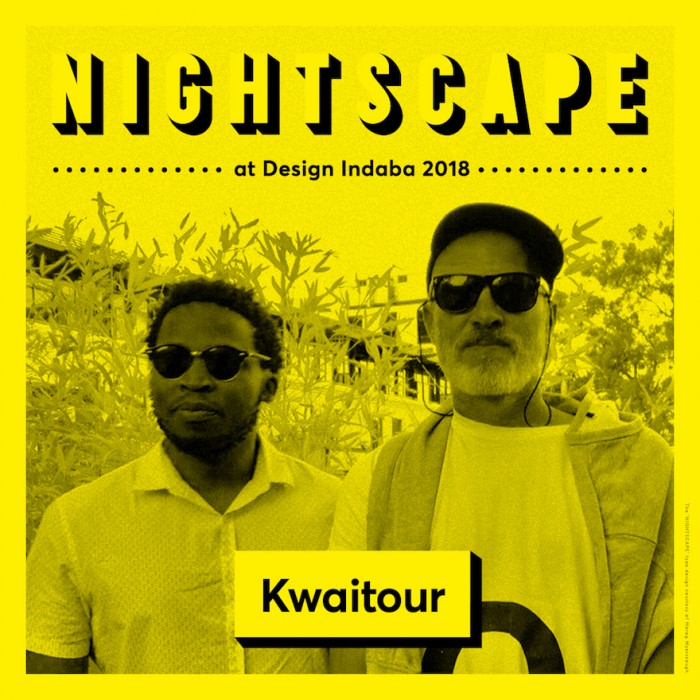 Above and beyond the extensive electronic line-up, Nightscape at Design Indaba 2018 also includes an astronomical array of live bands. Rising star Petite Noir brings his rich tapestry of American Rock influence and African shuffles, underlying strong messaging and haunting vocal melodies. Also on stage is local guitar legend Guy Buttery, a true virtuoso guaranteed to amaze and impress. The award-winning jazz of Shabaka and The Ancestors is an intended throwback to the era when African jazz was played as a spiritual path to resistance and creative survival.
Also forming part of Nightscape at Design Indaba 2018 is the Design Indaba Film festival and two key exhibitions, the Emerging Creatives programme and the Most Beautiful Object in South Africa. Further expanding the visual aspects of Nightscape is Film Fest - a collection of design-oriented films being screened on both nights. For the first time ever Film Fest is free of charge to all Nightscape attendees with seating allocated on a first come first serve basis.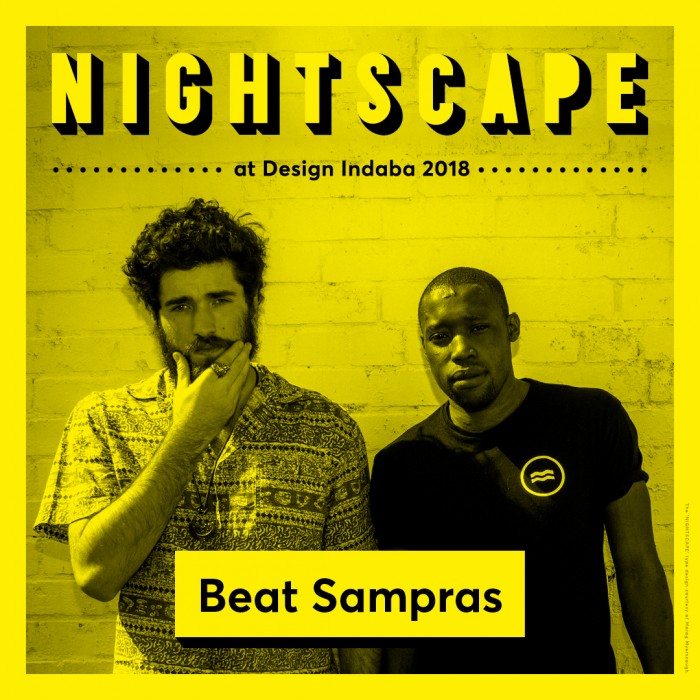 To celebrate the open evening a special screening and panel discussion of Five Fingers for Marseilles, a captivating Western directed by Michael Matthews and written by Sean Drummond. Set in post-Apartheid South Africa, the film ask questions about South Africa's past, present and future, not making a defining statement about the culture or the country, but an offering of a gripping narrative that has larger themes and questions worked into it.
Although Nightscape at Design Indaba 2018 will be taking place in conjunction with the Design Indaba Conference and Simulcast, you don't need to be a conference delegate to attend. Festival tickets are available to the general public.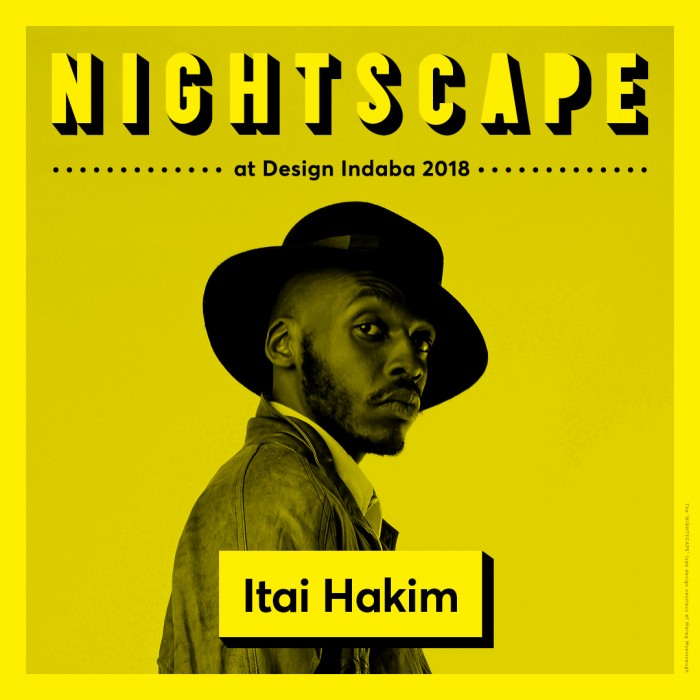 Tickets for Nightscape at Design Indaba 2018 are available from Webtickets and are sold separately to the Design Indaba Conference and Simulcast. You do not need to buy tickets if you are attending the open evening on the 21st of February 2018, as this event is complementary.