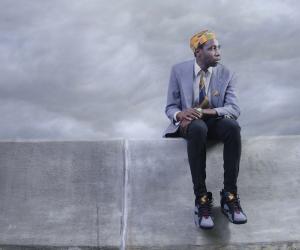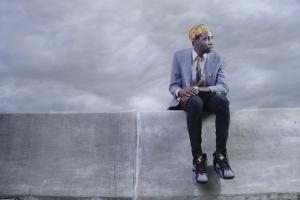 Standard
Alec Lomami seemingly came out of nowhere to win MTV Iggy's artist of the week award in 2011. He was, however, forged by strife, myriad discordant influences, and, of course, a bit of fortune. The experiences and events coalesced into Alec Lomami, a rapper and producer who creates audial tapestries rich with artistry and thought. His music unapologetically reflects the amalgam of who he is: Congolese, New Orleanian, fashionista, joyful, contemplative, perfectionist, and realist.
These dynamic qualities are held in tension, and from that tension music arises; bringing what was seemingly dissonant into beautiful harmony. Sadness and joy, dance and contemplation are held in artful balance by Lomami. This balance is honed to beats and music that draw and display a brilliant life that has thus far traversed three continents, escaped war, endured immigration detention, and created Mélancolie Joyeuse, a 2013 EPwhich received accolades from Dummy Mag, MTV Iggy, Voice of Africa, Fader, Rolling Stone, and MTV Base Africa among many others.
Lomami's unique musical approach is rhythmically complex and lyrically simple without being simplistic. The tracks evidence Alec's well-traveled ear as he commands lyrics in French and Lingala, hearkening to his Congolese roots. The linguistic diversity combined with musical quality has garnered attention in the francophone taste making publication of Les Inrock. The outcome is rhythmic, engaging, and gratifying music that overflows into multiple genres.
The complexity of Alec's personal composition doesn't end with his music. Vogue took note of his fashion, MTV has used his discerning ear in reviews, his interviews are far ranging and thoughtful,and his work as executive producer for rising star North Carolina rapper Well$ was well reviewed by Pitchfork, XXL, Fader, and Noisey. Now that Alec has successfully launched his own record label, Immaculate Taste, and the career of his inaugural signee, Well$, he is primed to return focus to his own music. Lomami's acclaim, music, and brilliance all point to one conclusion: Alec is certainly in the ascendancy.