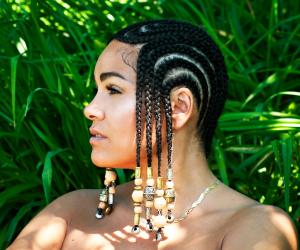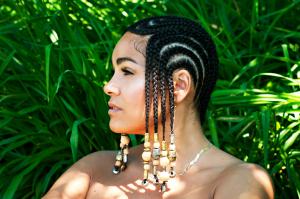 Standard
Canadian-South African singer Zaki Ibrahim's sophomore record, The Secret Life of Planets, will be released 31 January 2018.
Ibrahim's debut record Every Opposite was released 2012 and was the first of what she describes as her own brand of "sci-fi soul." It got the critics attention and a coveted spot on Canada's Polaris Music Prize shortlist in 2013.
Cold Feet was written in transit. She was on tour between Barcelona, Sweden, Berlin, and London (UK), then later to Miami and New York. Zaki and co-producer and co-writer Alister Johnson had been conscientiously researching music, spending long hours digging through warehouses of vinyl and listening to raw and rare recordings both in South Africa and Canada.
When the song was ready for the final recording and arrangement, the duo were joined by Casey MQ, as he became the equal third in the production and writing collaboration. The production touches on the historical moment when techno met hip hop while the vocal references the rhythm and blues from the early mid 70's.
See Ibrahim at Design Indaba's Nightscape, an immersive festival of music, creativity and innovation.