In a first-of-its-kind collaboration, Herman Miller and the Danish design house reimagined eight pieces from the original Eames collection. In honour of HAY's 20th anniversary this year, Herman Miller invited the duo behind the brand, Rolf and Mette Hay, to design their contemporary take on the eight furniture celebrities, which included updated materials and colours.
The collection combines the genius of two married design couples – HAY founders Rolf and Mette and the original Eames designers, couple Charles and Ray Eames. It has also been described by the former duo as somewhat of a "full-circle moment" in their design careers as they have been lifelong fans of modern design, Herman Miller and the work of the original Eames.
To find inspiration for the project, Rolf and Mette did extensive research on the Eames' classics and other collections in the MillerKnoll archives curated by archivist Amy Auscherman, one-off furniture prototypes on auction sites, museum catalogues and out-of-production textiles by Alexander Girard.
The eight classic pieces that underwent a design overhaul include the Eames Moulded Plastic Side Chair, Eames Sofa Compact, Eames Hang-It-All and the Eames Moulded Plastic Armchair. As part of the reimagination, HAY has altered both the materiality and colour of the mid-century pieces to bring them into the 21st century market: the Eames Moulded Plastic Shell Chairs now contain 100% post-industrial recycled plastic (keeping in line with Herman Miller's imperative to reduce the environmental impact of its products), while the tables and wire chairs have been graded for outdoor use and cast-glass has been introduced into the Eames Hang-It-All, Eames Wire Base Low Table and Eames Universal Base Round Table.
Mette's choice of colour in this collection pays homage to both Ray Eames and Alexander Girard, the founding director of the textiles division at Herman Miller. The new Herman Miller x HAY collection includes seven eye-catching colourways that include colours like Toffee, Iron Red, Powder Pink and Powder Yellow. Complementing the new colour palette and paying further homage to the originals, a special edition of Alexander Girard's 1955 Jacob's Coat textile has been reissued for the new version of the Eames Sofa Compact at Mette Hay's request.
Ben Watson, president of Herman Miller, had this to say: "With this collection, HAY thoughtfully reimagines Eames classics in a forward-thinking, first-of-its-kind collaboration. Aunique vision of colour, the evolution of thoughtful materials, and a beautifully interconnected story of design partnership harnesses the enduring spirit of Herman Miller."
Discover the full Herman Miller x HAY collection here: https://inda.ba/3skyD7w.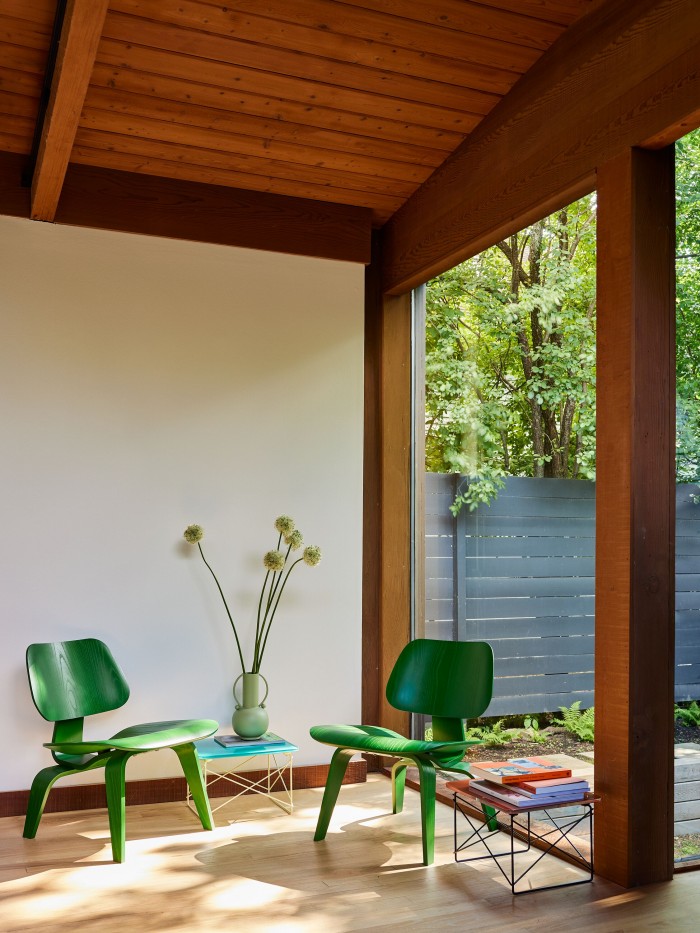 Read more:
Credits: Herman Miller x HAY