Industrial designer Mina Kasirifar was a student when she came up with an ingenious idea that would keep young children out of mischief during pandemic lockdowns while promoting their sensory development. She designed the easily adapted FLIP chair, which went on to scoop the Industrial Designers Society of America's graduate student award in 2021.
We posed some questions to Mina about the attractive chair that doubles as a toy.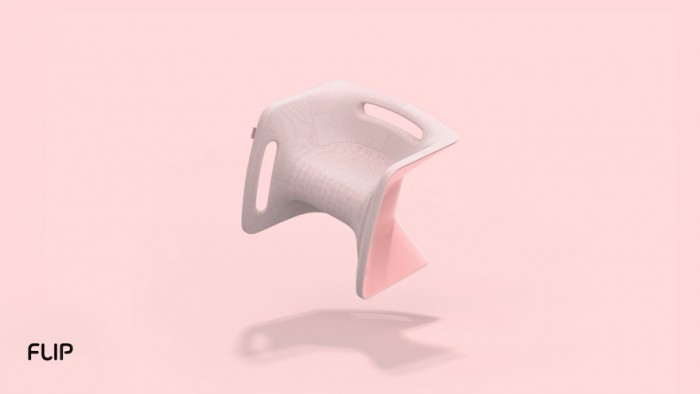 How did you come up with the idea of furniture for kids that also happens to function as a plaything?

I believe it is essential to invest in designing for children – or even for an adult's inner child. The unique circumstances of this pandemic challenged me to create a product inspired by this philosophy. The tools that keep our children mentally and physically engaged at home are inefficient, so I chose to work on a multifunctional sensory piece of furniture for kids to enhance their indoor activity at home.
How did you set about designing the chair and which materials did you select?

The nature of the lockdowns meant the whole design process had to be carried out from home, and this meant that I had to be creative in strategising my design process so that I could develop a user-centred design with no direct access to my users.
I started by involving several families who had children in the specified age range and two experts, a psychologist, and a day-care manager. After defining the scope of the problem, the next step was to find inspirations and solutions.
I tried 3D-printing small geometric objects to engage my user group better and have their feedback without meeting in person. Sphericons particularly inspired me at this stage – they can be put together in different set-ups and give you a fantastic transformation of forms and physical behaviours. My goal was to achieve a contrast of motion and stillness in one object.
I mainly used my small 3D printer at home with PETG filament to try and test my prototypes, since I could only work from home and needed a rigid structure for testing. However, the final product will be fabricated using multiple materials, a plastic frame, foam covering, and upholstery.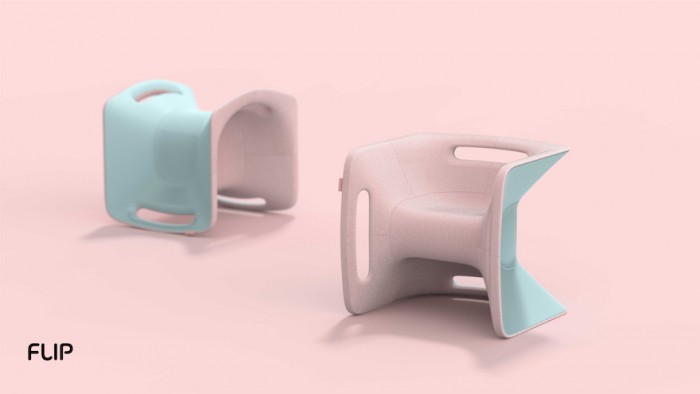 What were some of the biggest challenges working on this design? And what was the best solution you came up with?

One of the most challenging phases was to finalise the product with an ergonomic package. I had a multifunctional object with various physical behaviours requiring different ergonomic settings for each use scenario. It was like a 3D puzzle of forms, aesthetics, ergonomic data, and safe movements that had to fit together without contradicting one another. I achieved this by creating countless iterations, 3D printing, and testing them.

What do kids think of the chair?

I had the opportunity to test the final prototype with three kids from my initial user group. They were excited and curious about the product, and it was satisfying to see them engage with it in ways that weren't part of the original use scenarios, something that was my leading goal from the beginning.
Looking at many products, especially furniture in any child's room, one thing that quickly comes to mind is their short life span. An influential factor here is the strictly defined use scenarios that make the product boring soon. In contrast, FLIP's open platform allows it to serve for a more extended period and fulfil its purpose.
Where to next for you? What are you working on at present?
At the moment, I'm enjoying being an industrial designer at Bould Design, an innovative design consultancy in the San Francisco Bay Area. My goal is to fill in the gaps in my knowledge of how to bring a responsible and influential design down to the production phase.
Read more:
Glou, a game designed for children on the autism spectrum.

Danielle Bagnaud looks at how to involve children in the process of designing toys.
Hack household goods to create imaginative toys for children.
Credits: Mina Kasirifar