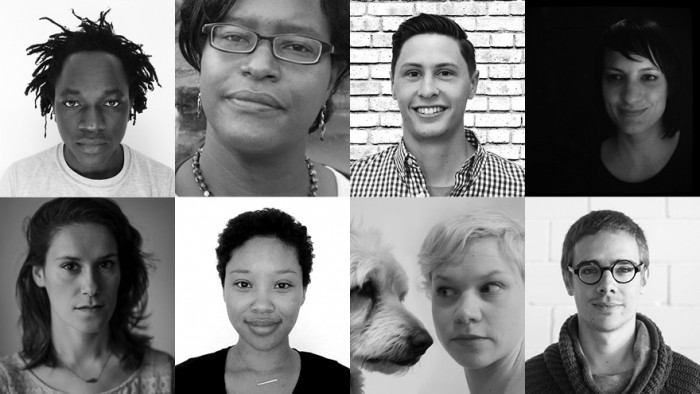 Top, left to right: Ackeem Ngwenya, Tia Blassingame, Tyler Pratt, Carla Kreuser; bottom, left to right: Teresa van Dongen, Doremy Diatta, Kathryn Fleming, Marc Dubois.
Every year, Design Indaba scours the globe for fresh young talent in the various fields of design. We look for the next generation of bright young minds who are using design and creativity to bring about change in any form or shape.
The annual Pecha Kucha session at Design Indaba Conference has become a widely anticipated slot on the programme. The selected participants have 15 minutes to present their graduate projects to the conference audience – many of whom in the past have received a rapturous round of applause.
This year we have once again searched high and low for astounding talent. In no particular order, here are the eight selected Pecha Kuchas for 2015 from design schools in the US, UK, Switzerland, Canada, the Netherlands and South Africa.
Doremy Diatta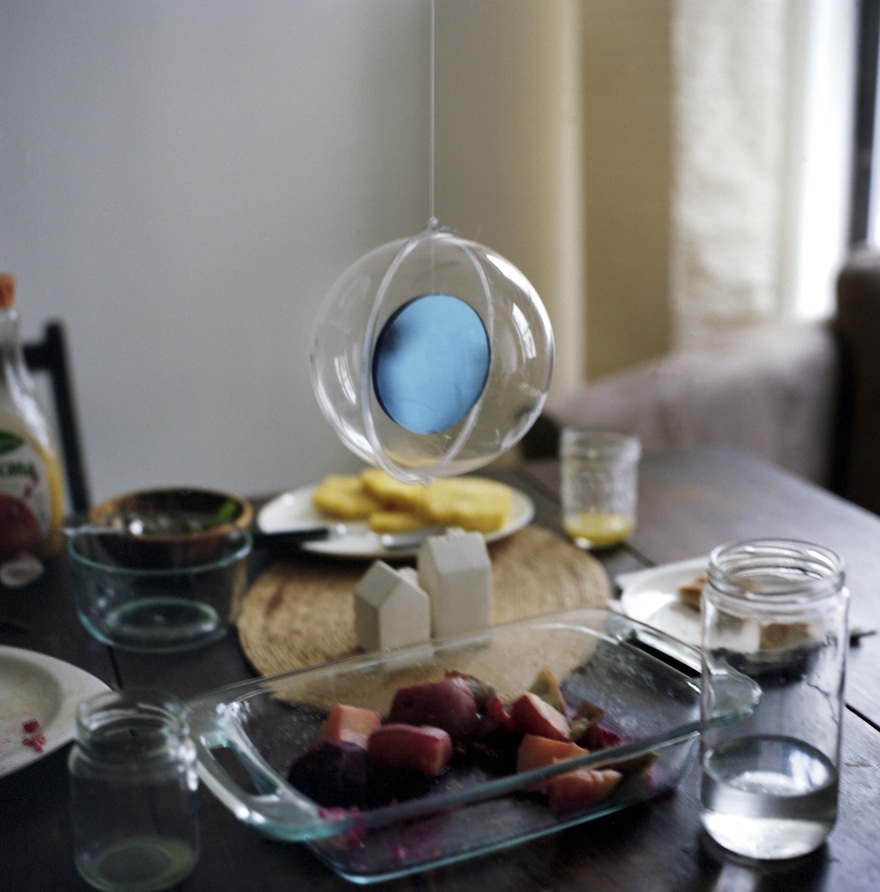 Doremy Diatta is a transdisciplinary designer with a focus on healthcare and education. For her Master of Fine Arts in Transdisciplinary Design at Parsons The New School for Design in New York City, Diatta explored the cognitive world for designers and the value of the material world for cognitive scientists.
Diatta's master's project, Material Communications for Parent-Child Interaction Therapy (PCTI), provides parents with these core therapeutic principles for children who have disruptive behavioural disorders. "The project is about materialising the three skills of PCTI so that parents may more effectively practice these skills," says Diatta.
Marc Dubois
A graduate of the University of Art and Design in Lausanne, Switzerland, Marc Dubois is an interaction designer who designed "Open Controllers" for his graduate project.
"Open Controllers", an ongoing project, investigates the relationship between people and technology. For the project, Dubois combined the sensing abilities of a smartphone with common industrial objects to create a DIY gaming control that enhances user experience.
Teresa van Dongen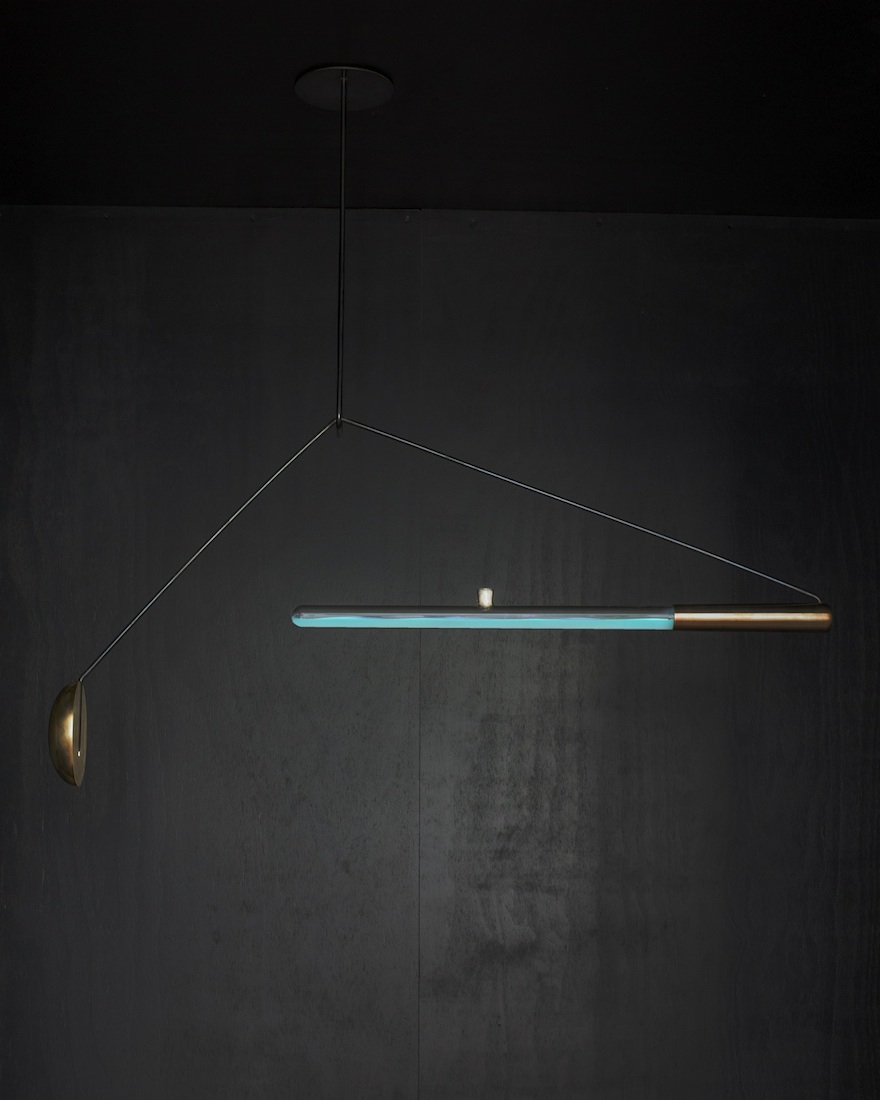 Teresa van Dongen is an Amsterdam-based designer whose work – informed by science, chemistry, physics and a passion for glass – yields enchanting results.
The Design Academy Eindhoven graduate used her multidisciplinary approach to combine design, science and biology in various projects – such as the "Ambio" bioluminescent light installation. The installation stemmed from her desire to search for a new form of light. "Ambio" balances two weights and a glass tube half filled with artificial seawater containing a unique species of bioluminescent bacteria that Van Dongen obtained from the skin of an octopus. "The light is a visualisation of research based on how to use nature as a source of energy," explains Van Dongen.
Tyler Pratt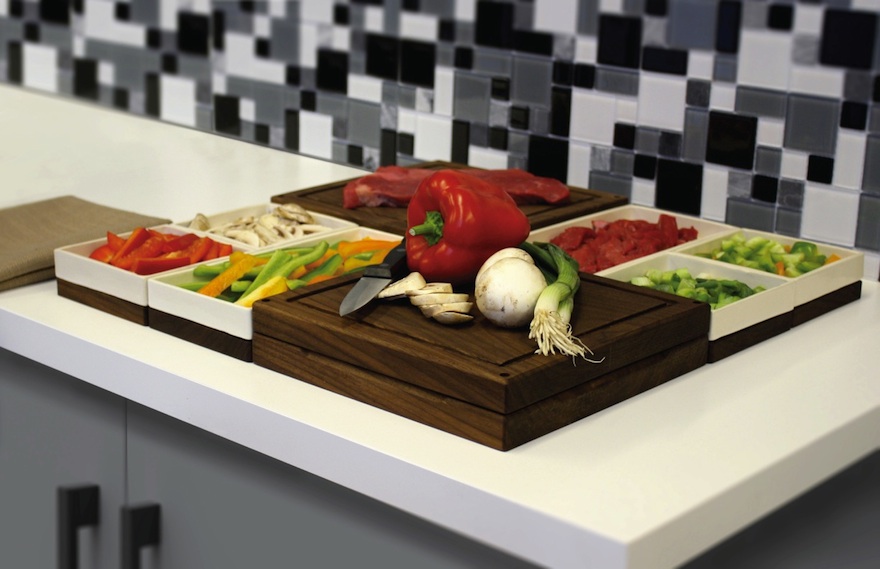 A graduate of Carleton University's industrial design programme, Tyler Pratt is known for simple and clean designs with a strong focus on function. For his graduate project, Pratt expanded his personal product line.
Pratt's unique line of products includes a modular food preparation unit that encourages social interaction. After conducting research into Canada's obesity rate, he decided to create a product that would inspire people to start cooking at home, which would in turn prompt people to eat more healthily. Mosaic comprises wooden boards and ceramic dishes that, when placed together, forms one unit. "Mosaic allows you to better prepare a meal with your friends, family and loved ones", he explains.
Kathryn Fleming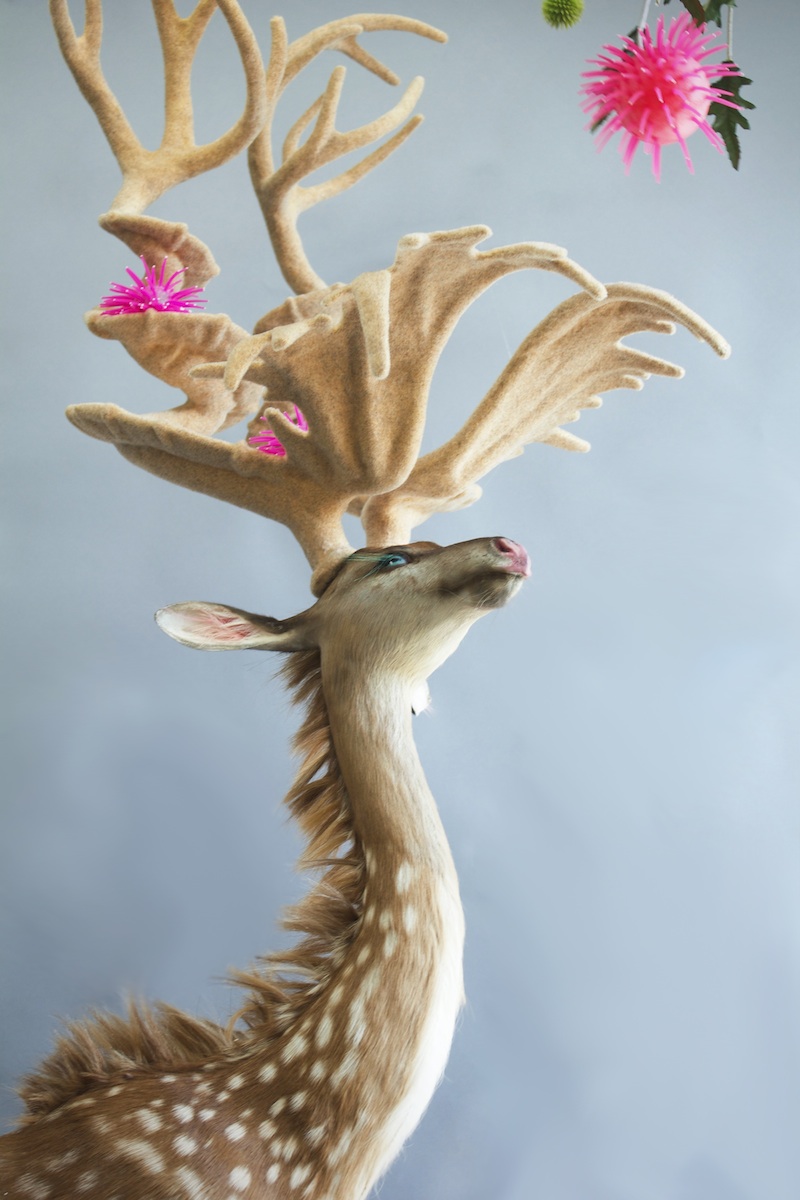 Kathryn Fleming is a multidisciplinary designer exploring the intersections of science, art and technology. After obtaining a master's degree in design interactions from the Royal College of Art, she now explores prototyping of new organisms.
Her biological models and designed interactions aim to question the cultural institutions through which humans interact with animals, and speculate about the future potential of human and animal evolution.
Tia Blassingame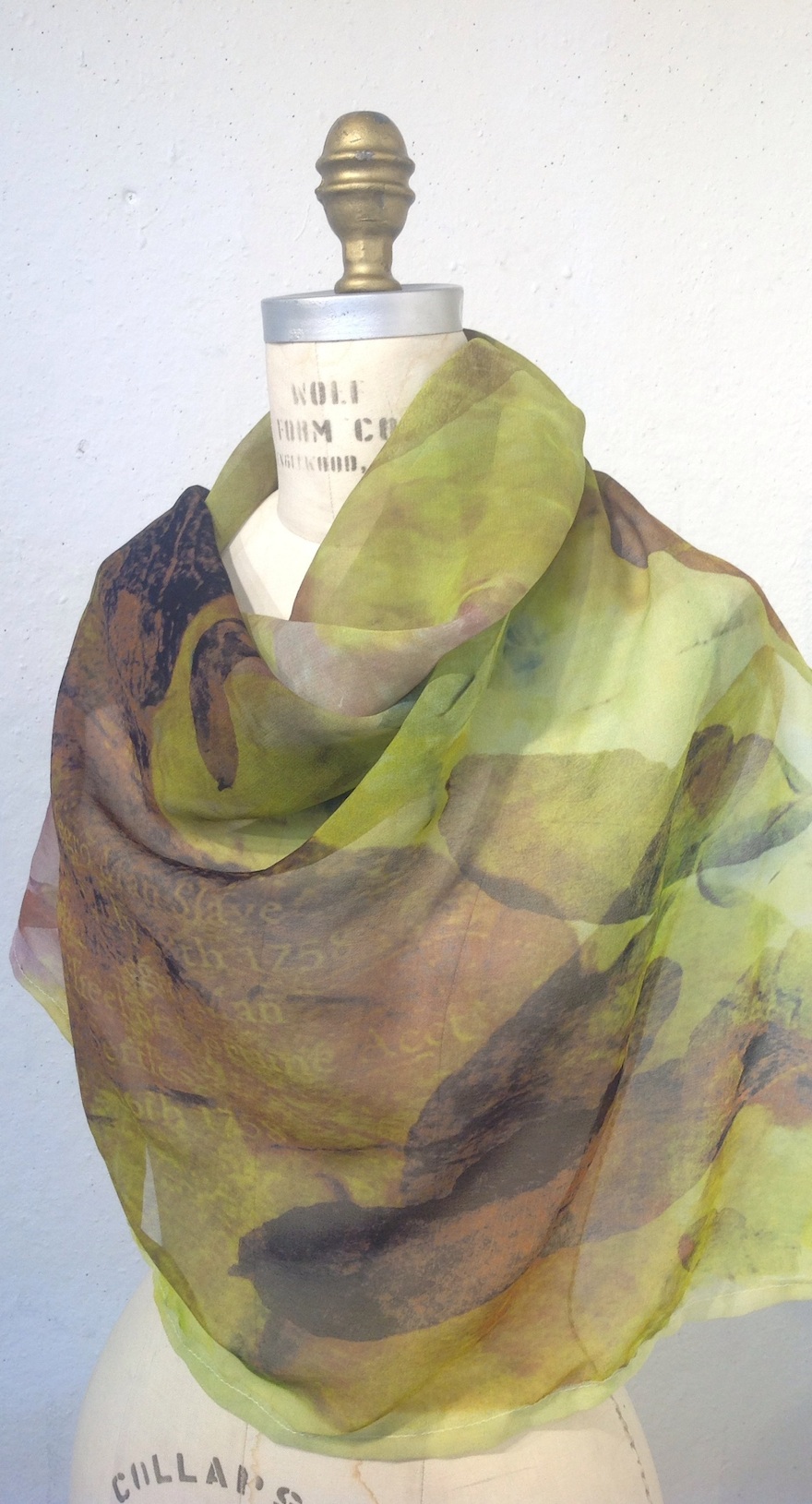 Tia Blassingame uses the art of letterpress printing in her work to explore the relationship between race, history and perception. While Blassingame is currently a MFA candidate in printmaking at Rhode Island School of Design, she still continues to create a range of artworks and accessories using an antique printing process.
In creating her unique and one of a kind creations, such as the scarf above, Blassingame uses period typefaces and imagery to transport the viewer into another era.
Ackeem Ngwenya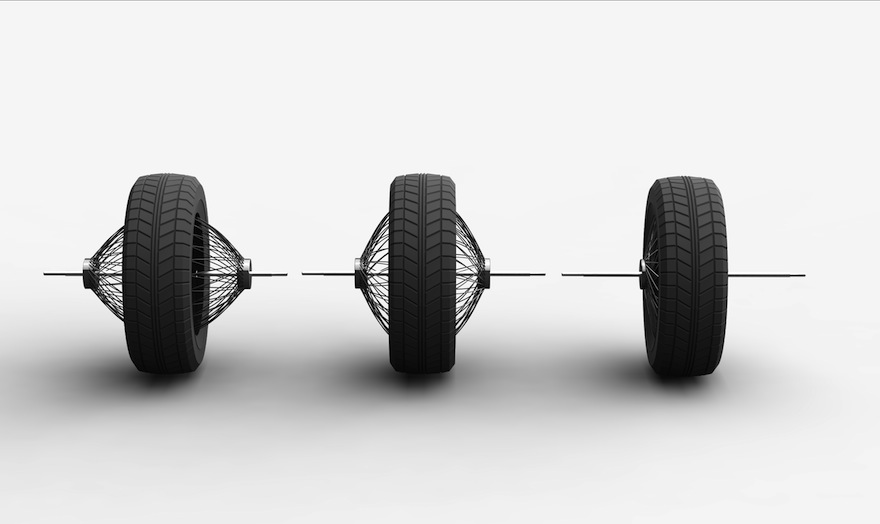 Product designer Ackeem Ngwenya's work is inspired by his rural roots growing up in Malawi, where he frequently walked for long stretches carrying corn to be milled. After completing his undergraduate studies in jewellery design at the University of Stellenbosch, he moved to the UK to do his master's in innovation design engineering from the Royal College of Art and Imperial College London, which he graduated from in 2014.
For his graduate project, Ngwenya designed the Roadless Wheel for use along uneven terrain in rural areas. It works on the same principle as a scissor jack: as the central hub is cranked up and down, the wheels expand to create more contact area for muddy conditions, or contract to give better ground clearance for rough terrains. The wheels can be fixed to an axle and used to transport goods.
"If successful not only would Roadless increase the load carried per journey, extend the range where farmers can reach and decrease the time it takes to transport such load," says the designer, "but it would especially have a positive impact on the lives of women and young children, whose heads, backs and legs are the most common form of transport."
Carla Kreuser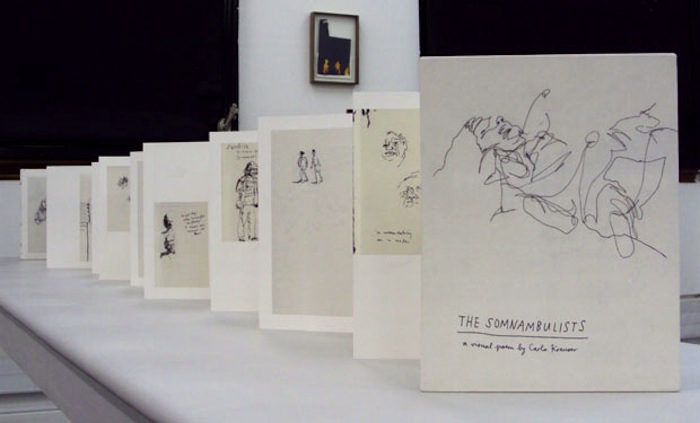 Designer and doodler Carla Kreuser recently completed a master's in illustration (cum laude) from the University of Stellenbosch. The Cape Town-based illustrator currently works as a creative director at the award-winning advertising agency The Jupiter Drawing Room.
Kreuser's solo graduate exhibition at the University of Stellenbosch, Conversations in Room 1008,featured two hand-drawn, hand-bound illustration books: "The boy with fire in his boot" and "The Somnambulists". The latter, pictured above, is a selection of drawings harvested from a few years' worth of sketchbooks (2011-2014) and compiled in a concertina-fold illustrated book. The exhibition captured her spontaneous and sincere style with stories told in a combination of drawings and poetry.
Watch the Trailer with Kathryn Fleming