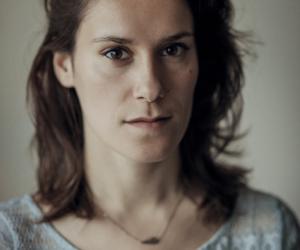 Speaker
Teresa van Dongen has always been in awe of nature and science and because of this she chose to study biology after she finished high school. While studying biology she accepted that there are many secrets in nature and discovered that there are great developments being made in the field of science that don't often make it out of the laboratory. Van Dongen's works swings the lab doors wide open: she integrates these scientific and biological developments in her design work.
Next to her scientific education, van Dongen pursued her creative hobbies like scenography (theatre stage design), sketching and her interest for interior architecture. This combination of fascinations led her to apply to and study at the Design Academy Eindhoven.
In her second and third years at the Design Academy, van Dongen began to connect her background in biology and her fascination for science to her design education. The connection between these mixed fields of interest has lead van Dongen to produce enchanting designs which work with light as a translation of energy, the transparency of glass and what it beholds and the physics of movement.
Van Dongen has used her multidisciplinary approach to combine design, science and biology to create multiple design projects like the bioluminescent light installation called "Ambio", a bacterial lamp. Inspired by ocean waves glowing blue in the dark of night, the lamp uses bioluminescent micro-organisms that can be found in seawater and are known to emit light when provided with oxygen every time a wave turns. The specific bacteria that van Dongen used were very carefully chosen and acquired with the help of two scientists (from the Technical University Delft), who provided her with the special micro-organisms that were isolated from the skin of an octopus.
Van Dongen says "she loves to think that it is great to speak the languages of physics, chemistry and biology, but that the greater value lies in collaborations with people that can continue to surprise and inspire you with their knowledge."
In June 2014 Teresa van Dongen graduated cum laude at the Design Academy Eindhoven. Her work was nominated for two awards, the "Keep an Eye Grant" and the "Melkweg Award".