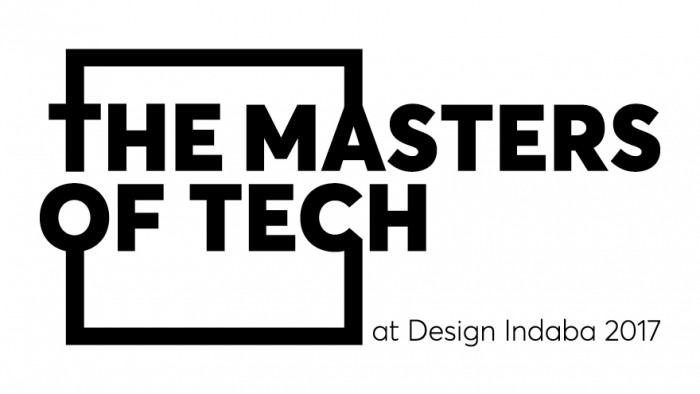 Tech at Design Indaba Conference 2017
We all know the future is digital. Coders are the wizards of today, shaping and manipulating matter. From augmented objects, the Internet of things, wearables that feedback body metrics to our devices and data so big that we're lost in the magnitude of its very existence. It's a new universe we're discovering. We need the Stephen Hawkings of the techi-verse. And we think we've found them.
At Design Indaba Conference 2017, we've gathered some of the greatest minds in the digital realms to share their knowledge with us.
If you thought we were just a design conference, think again and Ctrl+Alt+Delete those opinions. We've got speakers from Google, Airbnb, MIT, Duolingo, tech startups that are changing the digital and physical landscapes, and interactions and wearable design graduates from the top design schools in the world.
Joe Gebbia, who with his innovative global platform Airbnb, spearheaded the sharing economy and now has millions of users opening up their homes to each other all over the world. Airbnb is now famously the largest hotel chain in the world without owning a single property. Gebbia paved the way for many other industries that are shifting us away from owning (cars, music, property) and into communities where peer-to-peer rental is the norm and ownership is a luxury.
Serial innovator Luis von Ahn sold two companies to Google in his twenties and is also a MacArthur fellow and a Carnegie Mellon professor. Aside from his extraordinary ability to harness the thinking power of millions of human minds in order to fill gaps left by machine processes, von Ahn also created the world's most successful language learning platform, Duolingo. With over 120 million users and multiple awards, Duolingo uses gamification to keep its users engaged and the platform constantly improves its teaching methods based on users' achievements. This man is nothing short of a genius.
TL Uglow, creative director of Google's Creative Lab in Sydney, explores the space between technology and the arts and what can happen where they intersect. Her interests (currently) include augmented audio, digital books, proximity tech, non-linear storytelling and the physical web, which we're sure she'll tell us more about at Design Indaba.
Lost your way? British tech entrepreneur Chris Sheldrick got fed up with losing his, and came up with the most user-friendly addressing system that exists. His startup what3words can tell you exactly where you are or where you're going using three easy-to-remember words. Sheldrick is the most awarded techie in Britain, and what3words won an Innovation Lions Grand Prix at Cannes.
Ex-product designer at Nokia and MIT Fellow Marko Ahtisaari built a data platform that collects detailed information on how music affects our wellbeing. The co-founder of the Sync Project uses unique data sets to create personalised music therapeutics (medicines). The platform recommends music to you based on your personal biometric information and needs.
And here are our data interpreters who work to translate data into forms, expressions and languages that we can understand on a more human level. Information designer Giorgia Lupi, best known for her book Dear Data – a year-long project in which two women sent a series of analogue interpretations of their everyday behaviour on hand-drawn postcards across the Atlantic, creates engaging visual metaphors through which she shares intimate details of human behaviour. Artist and data designer Ekene Ijeoma creates socially focussed work in multiple mediums to trigger emotional responses in his audience.
Lupi will be doing an only-at-Design Indaba collaboration with percussive guitarist Kaki King, in which King will bring data to life with her music and Lupi will immerse us in the data of sound.
Triggerfish animation studios, represented in both our Conference lineup by its founder Stuart Forrest and in our Most Beautiful Object in South Africa nominations, are using digital technologies to bring to life African mythologies, Roald Dahl's revolting rhymes, and other imaginative stories to life in animation. The Chilean designers behind Great Things 2 People use algorithmic thinking to inform their design to show that technologies can bring us closer, rather than push us further apart.
Amongst our 12 Global Graduates – designers we've identified as heralding new ways of thinking – we've invited young talent who are applying tech to creative innovative and responsive systems, combining the digital with the tangible, and investigating how augmented realities will affect the fashion industry and government policy.
And all of that, before we even begin on the audiovisual, multi-sensory, augmented journeys you'll be taken on at our inaugral Design Indaba Nightscape.
Watch the Talk with Ekene Ijeoma
Talks
• Duration: 00:17:57
•
15 Dec 17