The prestigious Restaurant & Bar Design Awards, now in their 15th year, honour and applaud the most innovative food and beverage venues around the world, and the brilliant minds responsible for bringing them to life.
Previous winners from South Africa include Salsify at the Roundhouse in Cape Town, Indochine in Stellenbosch, A'la Turka Restaurant in Pretoria and Hacklewood Hill Country House Restaurant in Gqebera.
This year, three South African spots made the shortlist.
Qbar in Johannesburg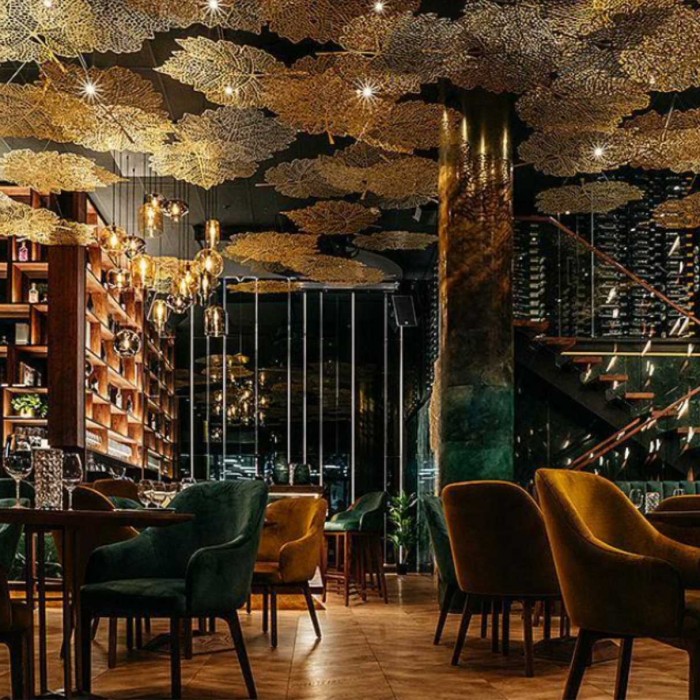 QBar Johannesburg by Quoin Rock is a luxury wine lounge and restaurant in Rosebank that brings the essence and beauty of the Cape winelands to Gauteng. Designed by professional architect and interior designer Yuliya Gaiduk, QBar is a decorative feast, with elements of brass, wood, emerald-green marble, smoke mirrors and walnut hues.
Stand-out features include a sketch of Simonsberg mountain by Gaiduk herself, printed on the fixed glass panel above the main entrance, and 82 vine leaves laser-cut from aluminium panels and anodised in golden and champagne colours hanging from the ceiling.
Sonny and Irene in Cape Town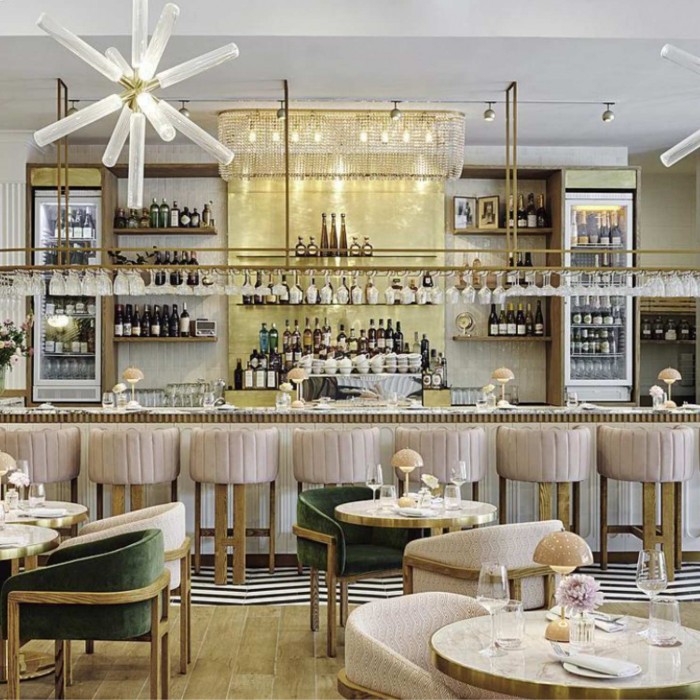 Located in Sea Point, Cape Town, Sonny and Irene is a bistro-style restaurant that gives a nostalgic nod to the Art Deco movement. The light and cheerful spot was designed by Soda Custom, a South African studio that specialises in bespoke exterior and interior design solutions.
A contemporary take on classic design, Sonny and Irene pops with statement lighting features, plush pastel-pink and emerald velvet chairs, gorgeous geometric tiled flooring and plenty of greenery.
Nando's #PEriTricks in Johannesburg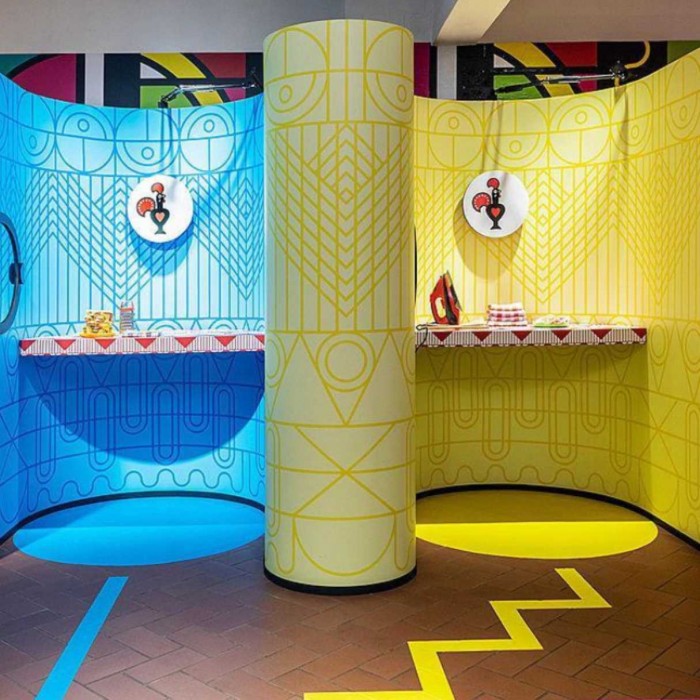 In celebration of the launch of two new 'PERi-PERi Bag & Bake' flavours, Nando's created a pop-up store in Braamfontein between 24 June and 10 July 2022 where visitors could experience a range of '#PERiTricks' recipes and hacks that reimagine cooking.
Studio H and Stretch Architects⁠ collaborated on this vibrant, quirky space with its colourful take on Afro-futurism. They also joined forces with textile and surface designer Bonolo Chepape on original pattern designs inspired by Mozambican architecture and traditional weaving techniques.
Read more
Photographs: Restaurant & Bar Design Awards.