Siviwe Jali, a young Durban-based designer and founder of design consultancy uMugqa Studio, took part in an exhibition at Decorex Africa Reimagined in Cape Town, where he was awarded the Best New Talent prize for being the most prominent new voice in the design world.
The exhibition at Decorex, which was curated by Clout/SA's director Tracy Lynch, featured past and current designs from finalists of the Nando's Hot Young Designer (HYD) competition – including three from Jali, who was a top-three finalist in the Hot Young Designer competition in 2020. Judges selected Jali as the recipient of the New Talent award as recognition of the emerging designer's "vision, tenacity, and potential to contribute to the industry in a positive way".
The University of Johannesburg Industrial and Product Design graduate featured three of his furniture creations in the retrospective exhibition: the Nokhanya lights, Cupisa bench and Ntsimbi server. The Cupisa Bench, which was inspired by "the act of one person asking another to create space for them to sit," was Jali's submission to the Nando's Hot Young Designer competition in 2020.
Many of the pieces at the Nando's Hot Young Designer exhibition at Decorex were brought to life by collaborations between emerging designers, established designers and makers. The Nokhanya lights, which have also been commissioned by Nando's for their restaurant in Bushbuckridge, Mpumalanga, are a collaboration with Ashanti Design, the Ntsimbi server is manufactured by TanDesignSA and the Cupisa bench was made alongside Pedersen + Lennard.
Jali previously took part in the Design Indaba Emerging Creatives programme in 2014, where he was selected as one of eight up-and-coming designers who were paired with relevant experts as part of a mentorship programme. Jali was paired with Liz Loubser, a well-known Johannesburg-based contemporary jewellery designer and owner of Studio Loubser, as he focused more on jewellery design when he entered the programme.
In 2018, Jali, who describes himself as a designer who gravitates towards designs that leave a lasting impression, founded Durban-based industrial and product design studio and consultancy uMugqa Studio, where he works to put functional, social design on a pedestal. uMugqa Studio was recently commissioned by Durban Tourism to design and manufacture a trophy for the inaugural Durban Tourism Awards which took place in June 2022.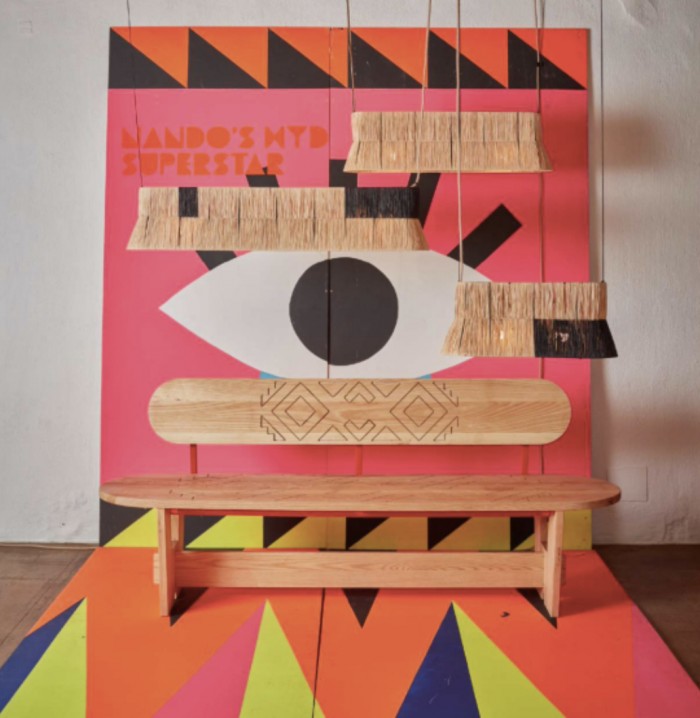 Read more:
Credits: Siviwe Jali