'My craft is to imagine worlds that don't yet exist,' explains artist and stage designer Es Devlin. And her 900-page monograph, An Atlas of Es Devlin, explores this, covering her 30-year career at the intersection of art, atavism, theatre, poetry, music, dance, opera and sculpture.
Published in association with a retrospective exhibition opening in New York in November 2023, the book attempts to capture Devlin's extraordinary lifetime of work. The 51-year-old UK-based artist has not only been responsible for the set designs of Olympic ceremonies, Super Bowl half-time shows and the concerts of superstars like Kanye West, Kendrick Lamar, Beyoncé and U2, but a slew of large-scale public sculptures and installations at the Tate Modern, the Serpentine and the Victoria and Albert Museum (to name a few) that have engaged with vast topics of biodiversity, society, climate change and artificial intelligence.
An Atlas of Es Devlin offers a glimpse into this titanic three-decades-long career, demonstrating the development of Devlin's artistic process. 'I have spent 30 years translating words into images and spaces – transforming texts on a page into kinetic sculptures that encompass viewers with light and song and use magic to alter their perspective,' says Devlin. 'My craft is to … invite audiences to practise "interbeing" within psychological architectures they have not previously inhabited, to remind viewers that they are not separate but connected to one another and to the biosphere.'
The monograph contains over 700 colour images documenting more than 120 projects, foldouts and cutouts, and snippets of Devlin's visionary drawings, paintings and designs. The 50 000-word text includes a personal commentary by the artist, and interviews with collaborators such as actor Benedict Cumberbatch, movie director and producer Sam Mendes, musician and visual artist Brian Eno, design critic and author Alice Rawsthorn and singer-songwriters Pharrell Williams and Abel 'The Weeknd' Tesfaye.
Following the release of the monograph on 19 October 2023, Devlin will instal a 30-year archive at Cooper Hewitt, Smithsonian Design Museum in New York, which will open to the public on 18 November.
An Atlas of Es Devlin is available for pre-order on Amazon https://www.amazon.com/Es-Devlin-Suspension-Disbelief/dp/0500023182.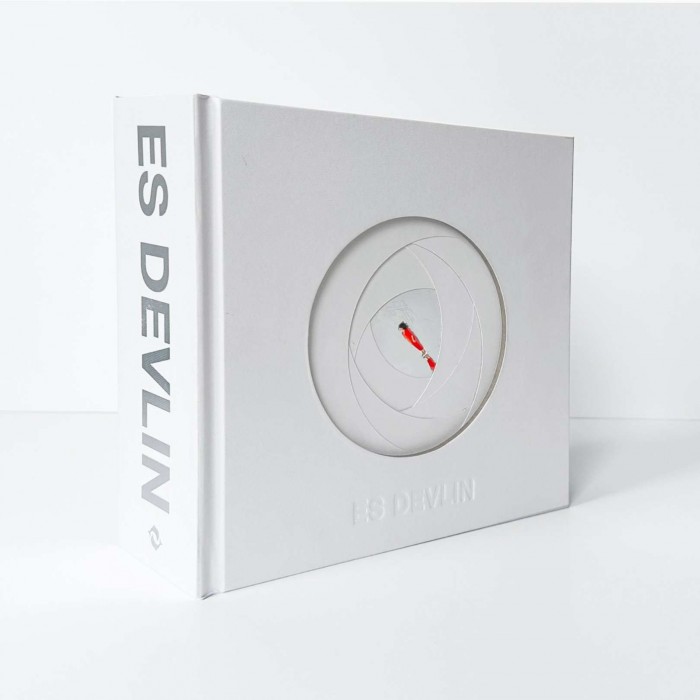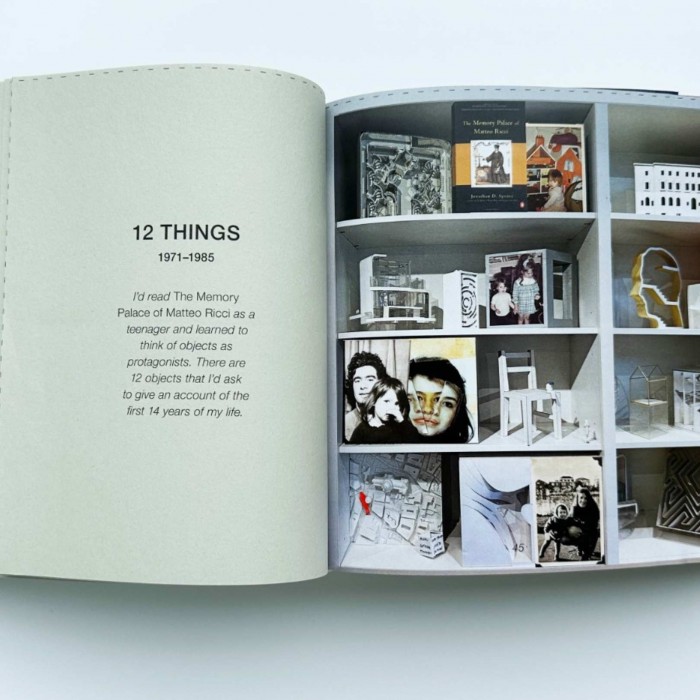 Read more
Es Devlin on creating visual voices for stars like Kanye West, Beyonce and Adele
Award-winning artist and designer Es Devlin designed the UK Pavilion for Expo 2020 Dubai
Photographs: Es Devlin.