The first time I meet Thandiwe Msebenzi, she is quietly sitting across from my colleagues and I in the Design Indaba office while we explain Antenna.
Design Indaba and Dutch Design Foundation are putting together a global scan of the world's best design graduates and she is one of them.
She calmly accepts the offer.
The next time I see Thandiwe she is on stage at the inaugural Antenna in Eindhoven.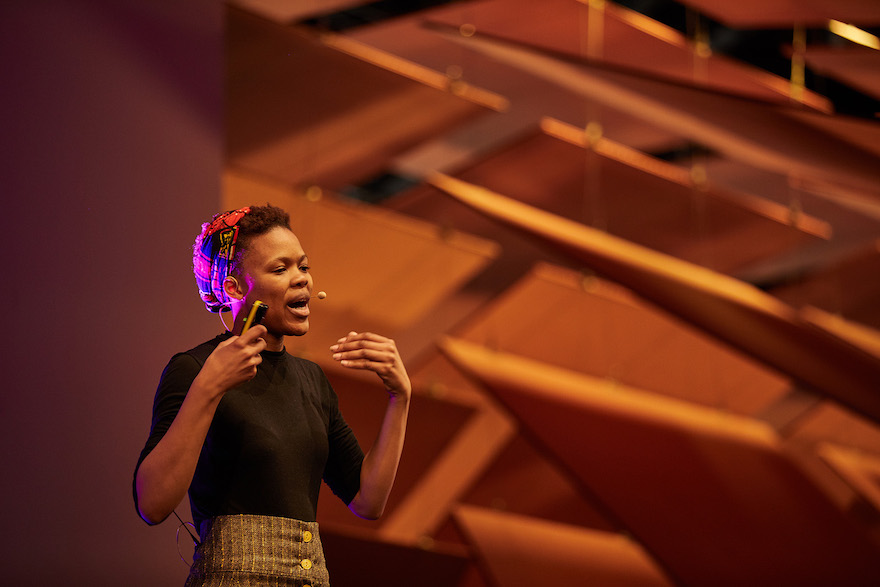 The soft spoken young woman I met in my office has transformed into a force of nature. On stage, she's lit to perfection as she discusses Awundibone, her photography dealing with rape culture. She commands my attention.
It is a difficult subject but she has the audience, myself included, eating out of her hand. By the time she leaves the stage there are a million thoughts running through my mind. But her images, stirring in their subtlety, stay with me: the weapons on the bed, the women facing away from the camera and Thandiwe's voice as the soundtrack to these images, pulling you in.
The next time we meet, it is for this interview, and she sits across from me, as contemplative as the first time we met. She considers a question about the reason she creates images that speak about sexual harrassment and rape culture.
"When I create, I want you to look into my images and really just find your own way of seeing.. find other possibilities of seeing."
She says rape culture and sexual harrassment are important issues of discussion worldwide which is why she chooses to address them in her work.
"I always say to people. In a day I am harrassed at least five times. Times that by a week, that's 35 times. Times that by a month or 365 days in a year. I am 26 years old, times that by most of my life. What is that doing to me? I haven't even gotten to rape. That is just purely sexual harrassment."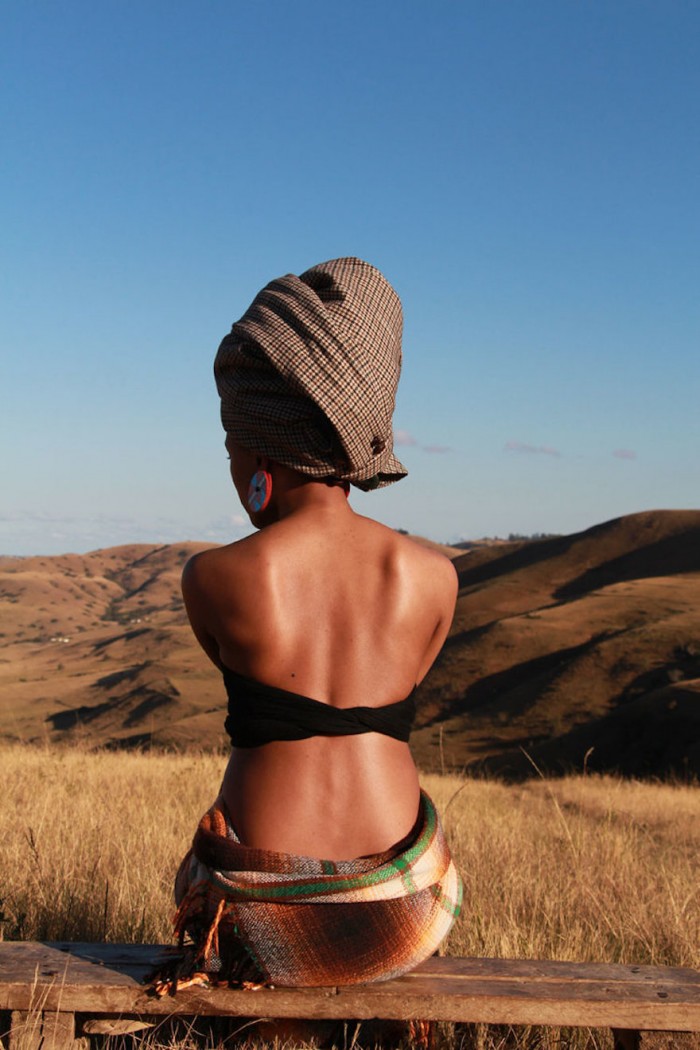 She says that she chooses to place weapons on beds in her work because: "sometimes you need something that transcends certain meaning. Weapons mean violence. Put them on a bed, something quite soft and something quite vulnerable. Juxtapose them and that is a story of two things that should not co-exist but they do because that is the story of someone's life."
Of the other Antenna speakers who joined her on stage, Thandiwe says she was most touched by the work of fellow photographer, Myles Loftin. He spoke of his project called Hooded, a multimedia project that humanises and decriminalises the societal image of black boys and black men dressed in hoodies.
"The sad thing for me, in trying not to get emotional while watching that project, is that it is really unfair for a 19 year old young man to be telling a story about a nation... That for me was an amazing story that he had to tell. But also sad that at his age, in 2017, he feels like he needs to save his people. That's not fair."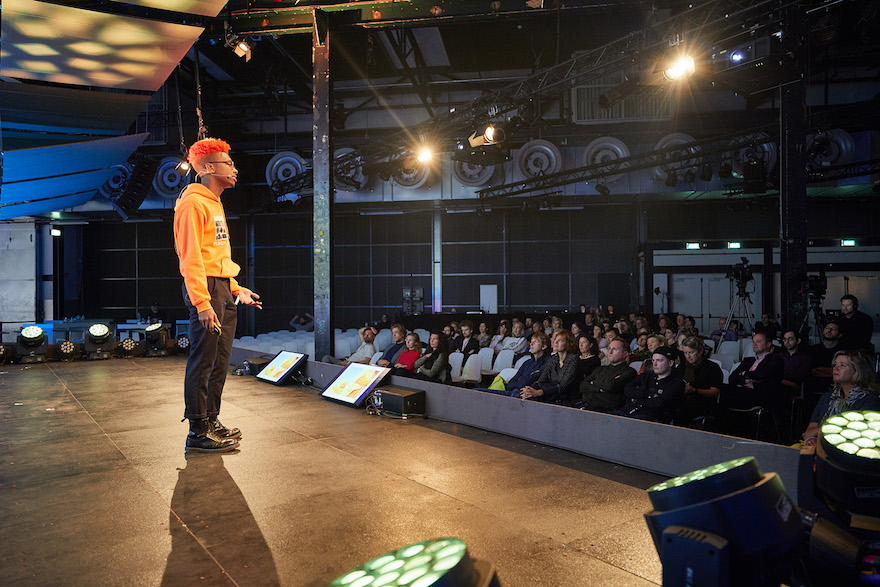 She adds: "We [young black artists] also want to make stories about cats and actually not care. But no, we are talking about sexual harrassment because in 2017 that is our burden as women. We're talking about blackness because that is our burden. So, that project really touched me but also made me realise how unfair the system actually really is."