Industrial designer and architect Stefano Giovannoni has an award-winning repertoire of work commissioned by leading brands such as Alessi, Magis and Samsung. Here he breaks down the design philosophy behind his creations and how this has helped cultivate his and other brand identities over the years.
Giovannoni recognises the sophistication that plastic can bring to a product, and has found success in working with the pliable substance. He expresses his love for the material's ability to be moulded into any shape or form, with the added benefit of its easy manufacture and affordability.
Another trademark feature of Giovannoni's product range is colour. For Giovanni this is an important component of a design's aesthetic. It lends a product its character – or as he likes to call it, "sex appeal".
Simplicity is a signature attribute of Giovannoni's signature style. The designer uses Alessi's bestselling Girotondo range as an example of this, explaining that despite its simple design it was "the most clever product [he] ever designed". The cut-out man emblematic of the Girotondo range is only the end result of the well-considered design process behind it.
These three seemingly simple but integral elements are all part of Giovannoni's formulaic approach to product design, which remains the solid foundation beneath his own brand identity. Regardless of whether they aim to go big or small, commercial or artisanal, Giovannoni advises emerging designers to put their entrepreneurial hats on and work at creating their brand identity. According to the Italian design veteran, the era of designers working with manufacturers is over. The future is all about the business of design.
Watch the Talk with Stefano Giovannoni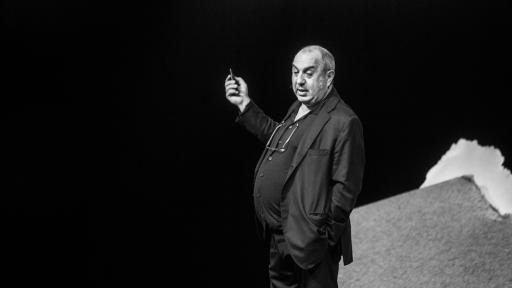 Talks
• Duration: 00:33:52
•
9 Jul 15