Olafur Eliasson's provoking artworks ask difficult questions about nature, science, philosophy and art. He is possibly best known for the vast orange sun he created in the Tate Modern's Turbine Hall in 2003. The piece was called the Weather Project and visitors were invited to lie and bask in the eerie light of an enormous, dazzling sun – half fading into a strange mist – that told the story of the impact of climate change on society.
"The weather has been so fundamental to shaping our society that one can argue that every aspect of life – economical, political, technical, cultural, emotional – is linked to or derived from it. Over the centuries, defending ourselves from the weather has proved even more important than protecting ourselves from each other in the form of war and violence. If you cannot withstand the weather, you cannot survive," says Eliasson in the project's catalogue.
Since then, the artist has created small, solar-powered lights called the Little Suns, aimed at parts of the world with little-to-no access to electricity (and for music festivals such as Glastonbury).
Eliasson has also created monumental works, including huge manmade waterfalls in the New York Harbour and his melting ice bergs in Paris for the COP21. The ice bergs were made of chunks of glacial ice from Greenland, and while they slowly melted members of the public were able to come and put their hands agains them and feel the ice turn to water under their skin.
In this introductory video, Eliasson hints at an announcement he'll be making in his Design Indaba Conference 2017 talk as well as discussing the meaning of creativity. Does creativity exist in a product or piece itself, or in the process, or in the conversations it triggers?
The world is constantly changing and so are our feelings and interactions with it. The artworks that Eliasson creates function as mirrors, reflecting our feelings towards the planet.
Watch the Talk with Olafur Eliasson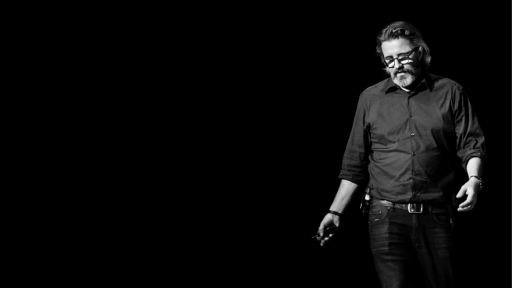 Talks
• Duration: 00:34:17
•
28 Oct 17