Watch the Trailer
Watch a short trailer to get a taste of this speaker talk.
Download
options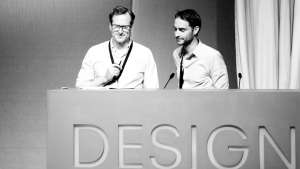 Download: Tonic on form, texture and materials in furniture design
Right click on a link and choose "Save link as..."
Greg Gamble and Philippe van der Merwe of Johannesburg design studio Tonic Design create pieces revealing a timeless and contemporary aesthetic. Speaking at Design Indaba Conference 2012, the furniture designer and interior designer duo speak about various projects they have undertaken. From designing restaurant and cocktail bars to airport lounges, the pair always focuses on designing with a clean and minimalistic approach.