Download
options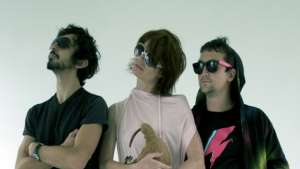 Download: The Blackheart Gang: animation and the Tale of How
Click on a link to download the video file
Cape Town animators Jannes Hendrikz and Markus Wormstorm of The Blackheart Gang talk about the making of their very successful Tale of How animation.
I find myself wanting to express something pure.That's what's great about animation, it's the complete control... An uncompromising idea of us, says The Blackheart Gang.
Prints, videos, sculptures and installation all formed part of the Tale of How. Hendrikz and Wormstorm talk about how different media and influences, from music to sculpture, play a role in the type of animation they create.
The Blackheart Gang also talks about what happens when creativity and commercial value merge. They consider their diverse influence, collaborative dynamics and creative control.