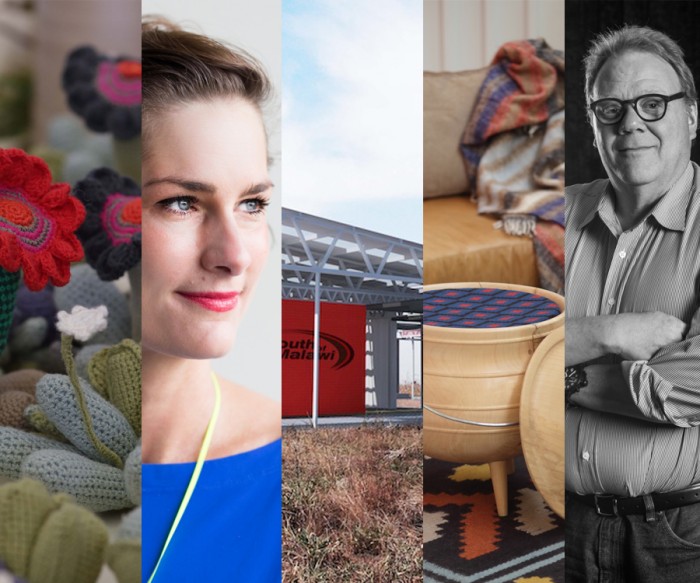 Take Five_2
1
The traditional South African potjie, a three-legged cast-iron pot for cooking over an open fire, has been reimagined in wood as a piece of sculptural furniture by Mlondolozi Hempe, co-founder of Cape Town-based multi-disciplinary design studio Broad Based Design. Check out the wooden potjie pot here.
2
This inimitable Dutch creative Marije Vogelzang, hailed as the world's first "eating designer", tells us about her favourite food memories and what it entails to design the experience of eating. She answers 10 questions here.
3
The latest community project by Architecture for a Change has shown once again why this South African architecture firm is fast gaining a reputation for innovative, prefabricated buildings. Almost the entire structure for the Legson Kayira Community Center and Primary School in Malawi will be manufactured off site, using lightweight steel, corrugated iron, wire mesh and shade netting. Read more here.
4
Funny foxes, naughty monkeys and quirky cacti come to life in Projekt's range of delicately crocheted objects. Flip through this Lookbook to learn more about Peta Becker who started the project, the inspiration behind the creations and the women who produce them.
5
In this exclusive interview, the Danish designer Nille Juul-Sørensen implores designers to move beyond creating chairs and teacups to devise systems that will ultimately solve social problems. Watch the five-minute video here.
Watch the Talk with Issa Diabaté