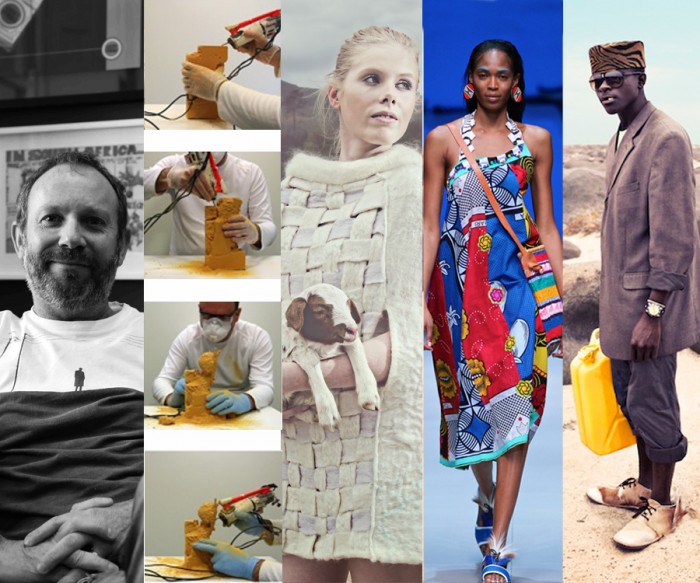 1
South Africa's favourite iconoclastic fashion designer, Marianne Fassler unleashes a riot of colour and pattern at Mercedes-Benz Fashion Week Cape Town. See her Resort 2015 collection in our Lookbook.
2
Think Africa is traditional, unsophisticated and has no pop culture? Dead wrong. South African consumer research agency Instant Grass busts 10 myths about the continent in this new report.
3
In this week's Design Frontiers we take a look at a smart new tool from MIT Media Lab, which is blurring the lines between handmade craft and digital technology. But that's not a bad thing. See why here.
4
Working alongside Port Elizabeth-based mohair manufacturer Momento's of Africa, Ruth McNaughton is experimenting with colours and patterns for none other than Karl Lagerfeld and Chanel. See this talented young designer's work here.
5
Alistair King, chief creative officer of King James, tells us how Sanlam's viral social experiment, The One Rand Man, began – and it didn't start with a brief. Get his inside take here.