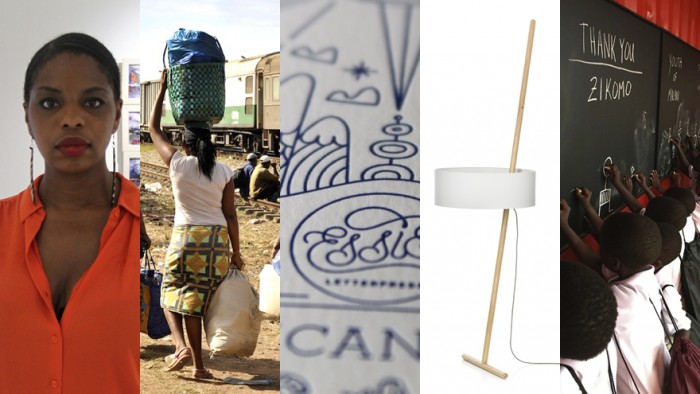 Take Five
1
In this Opinion piece Matthias Reichwald, founding design and marketing director of the Harambe Entrepreneur Alliance, explores the role of design thinking in shaping the future of the Africa continent.

2
The third edition of the Artist's Almanac by Essie Letterpress showcases the talents of some of the most exciting South African graphic designers. See the Product Spotlight.
3
Artist Zina Saro-Wiwa's new gallery space in Port Harcourt, Nigeria, honours her late father's activist legacy, beginning with its location – in his old office. Read the Africa Report.
4
South African designer Jan Douglas takes a reductionist approach with "Die Steunpilaar", an elegant leaning lamp. See the Product Spotlight.
5
How a rural school went from design and fabrication at a workshop in Johannesburg to erection on a dusty site in the village of Chimphamba, Malawi. See the Lookbook