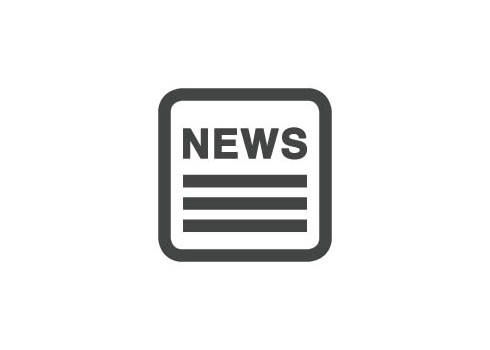 Schooled in graphic design and passionate about graffiti, WOTS operates out of premises in Athlone, Cape Town. Their work has started to attract the attention of corporate South Africa - they have serviced clients such as The North Sea Jazz Festival and are currently in negotiations with Sprite to be part of a planned road show.

As Tony says, their aim is to "get it legal and get paid!" We asked them a few questions about how exactly they intend to do that.

SO WHAT'S WOTS ABOUT?
EVARON: It's a poitjie of backgrounds and cultures. Nadine is Swiss while Tony and I come from the Cape Flats so we bring different influences to the mix. Whatever we have in our make-up combined makes up WOTS Advertising. The illustration aspect is very dominant in our work because we come from a graphic design background and have ties in art. Tony especially loves illustration and has been illustrating for years.

HOW DO YOU WORK YOUR WAY AROUND THIS NEWFOUND ZEAL FOR COMMERCIALISM, COMING FROM AN IDEOLOGICAL BACKGROUND THAT PURPORTS TO BE AN ART REVOLUTION?

EVARON: First of all, graffiti started to become commercial the moment the first graffiti exhibition was held and "paintings" were sold in galleries back in the seventies. In the early eighties, graffiti exhibitions were massive in places like New York. We see what we are doing as part of graffiti's evolution. Graffiti has a human touch that is missing from most conventional advertising.

SO GRAFFITI IN ITS PUREST FORM IS DEAD?

EVARON: Not at all. I don't think graffiti in its pure form will ever die, because you have new people coming on the scene all the time and they pick it up from the roots every time. Everyone starts by practicing a 'tag' or signature, which then forces you to go out and do it on everything and anything, out in the community, the city and the suburbs. So you don't lose the raw essence of graffiti. We all start from the same base.

TONY: The question on commercialism goes back to the age-old debate 'how do you contain an art?' The question becomes 'where are you going to with this art to make it more exciting for the next generation to carry forward?' When you realise this, the issue might be to not only use a spray can to express yourself but also use computer illustration techniques, airbrushing and all those other DTP skills to grow it to another level. I think these are the questions to be raising when debating the future of graffiti art.

SO WHAT IS CYBER GRAFFITI?

TONY: The possibility of hijacking someone else's web page!

DO YOU DO THAT?

EVARON: Well… let's just say that the birth of the Internet has brought new possibilities for graffiti arts.

TONY: There is a term used in graffiti - "getting up." Basically, it means putting up your name. The greater territory you cover, the wider your fame spreads. With cyber graffiti, you get up on a global scale. People anywhere in the world can log on to your site and see exactly what you're doing.

SO THERE'S POTENTIAL TO GAIN VISIBILITY OR MAKE AN IMPACT OVER A WIDER SPACE THAN YOU CAN REACH PHYSICALLY. BUT, IN A PERVERSE WAY IT ALMOST SEEMS AS THOUGH THE CANVAS ITSELF, THAT IS, THE MEDIUM OF A WEB PAGE, IS QUITE 'CONTAINED.'

EVARON: Well, cyber-graffiti can be as basic as putting a link on your website really. A way to make your presence felt in someone else's space. Cyber wars are already starting to heat up. Many people associate graffiti with the hip-hop subculture - rapping, break dancing and DJ-ing. You can see rappers are now competing with one another over the Internet, battling it out with lyrics in chat rooms. That's where the future is, but not everybody sees the scope yet. South Africa, in a way, is still trapped in the eighties where graffiti is concerned - we are still worried about physical territory. But graffiti is not contained in a spray can.

WHAT IS YOUR OPINION ON PERSONALISING PUBLIC SPACE THROUGH THE USE OF GRAFFITI?

NADINE: You're constantly under pressure - it's so weird how people perceive you when you're holding a spray can. We were commissioned to do a project once that took us a week to complete. It was massive with lots of detail. But people were phoning the council. "Quick, there are people here with spray cans!" They figured we were doing something illegal even though we did it during the day and it took us a whole week to complete! If some guy came there with a brush and paints, people wouldn't even think twice - his presence would be justified. He would be an artist.

I don't believe in vandalism but why are big media corporations allowed to do it when the man on the street isn't? Nobody ever asked me if I like that big Sprite advert outside my house!

TONY: We do respect other people's views on entitlement to private space. That's why we've moved away from bombing and more into the 'commercial' aspect where people can identify with our work.

EVARON: There are different aspects of graffiti. Bombing, which is basically just putting your name up as much as possible with no regard for God or man is the illegal side of it. Most graffiti artists won't bomb churches, mosques or other sacred spaces. Technically speaking, fence walls aren't your property if they are facing public space. They belong to Inter-site, who claim to own all the walls facing public space including subways, under bridges and trackside walls. Somewhere in some legal document they claim ownership for that. At least that's what some graffiti writer was told. Probably so he could go and spread the word and people would be deterred by the fear of going up against some huge corporation! It's all about context really. Graffiti in Mitchell's Plain is not a 'problem'. Graffiti in Newlands is a 'problem'.

COULD THAT BE BECAUSE MOST PEOPLE IN THE TOWNSHIPS DON'T OWN THE PROPERTIES AND THE LACK OF SECURITY OF TENURE PRECLUDES THEM FROM BEING OVERLY TERRITORIAL?

TONY: I think it's deeper than that. It's really a matter of sensibilities. Most people in the townships don't get the opportunity to visit art galleries to satisfy their hunger for art. Maybe that's why when they see us painting animals and such they get so excited. They call it beautiful.

EVARON: In the affluent areas people oppose it more than in the townships probably because they come from a more outspoken background with a less oppressed history. People in the townships aren't used to raising public voices - they'll complain among themselves about issues but you'll never see an article about it in the Plainsman or the Athlone News.

Graffiti has evolved. Many graffiti writers today are going for the concept murals simply because there's a more fulfilling thought process behind it, although they're still only using spray paint and graffiti lettering. There's more of a deliberate design element to concept murals. That's why people in the street are now equating it with something they understand and not writing it off as an aggression. If a graffiti artist was commissioned to do a train for example, they could do it in a way that people understood it and it brought pleasure to them.

There are many unwritten rules that are simply 'understood' that people use to evaluate creativity. Using those measures, we are able to understand why a good signature or a good tag is styleful. It all works very simply - imagine writing on some toilet wall, just doing a normal signature. Imagine just doubling up those letters and putting like purple balls inside it and then giving it a blue outline and saying so-and-so was here. That's graffiti right? Now imagine putting a picture of the president next to that and an AIDS ribbon at the bottom of it and framing it. Is that still graffiti? No way! That's a revolution! Graffitti has evolved from toilet art. Even the terms have evolved. Now it's aerosol art. Any person who is into design or has done art will be able to see that a lot of graffiti is quite intricate and well thought out.

HOW ARE YOU FINDING THE COLLABORATION WITH LARGER COMPANIES COMMISSIONING YOU TO WORK ON THEIR CAMPAIGNS?

EVARON: A lot of companies have recognised that young people respond well to the graffiti 'feel'. Just look at Sony PlayStation, Sega and others. Graffiti is used in designing games, commercial gadgets, screensavers, backgrounds, typefaces and hundreds of advertising campaigns. It's become commercially viable… for everyone but the artists. That's definitely not ok. Many artists have had their work used by others across all media but obviously, they never get paid or credited for it. Personally, I don't have a problem with you making a movie or CD_ROM based on my work. I just want to know how much my percentage will be!

TONY: When it comes down to it, we want to educate clients about graffiti but mostly to get paid for what we do. Feed the artist! One particular client sent us "finished" artwork for a graffiti bureau that had to be done - based on their idea of graffiti I guess. Basically, all we had to do was work with the spectrum and work out the colours. I think that's rubbish and would rather say to them that I'm not going to do the job because they clearly don't know what they're doing. How can you take our artform that we are so passionate about and abuse it like that? But then I think to myself "how often do we break into the market?" As long as we can get into people's heads, we need to keep taking them on and waiting for the response. It will change.

EVARON: The lack of imagination is really a life-threatening disease that cannot be cured. When we saw the artwork we were very disappointed. The copy line was so old, it's been done since graffiti was created. And the idea is so bad, you look at it and think "is this art or is it crime?" Still, what we do at the end of the day is what any other marketing company would do. That is, satisfy the client first and then think about other issues… like your pride!