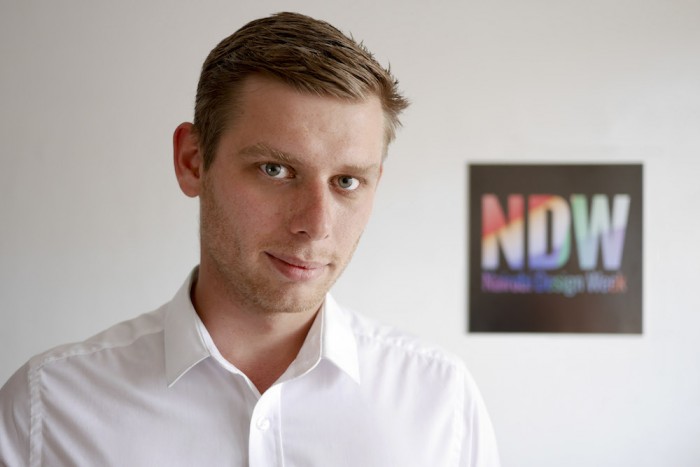 Adrian Jankowiak
Founder of Nairobi Design Week and industrial designer, Adrian Jankowiak left Europe to pursue a career in social impact design with a water and sanitation project in Kenya. After spending time in the country, meeting people and encountering the wealth of talent in various design sectors of Nairobi, Jankowiak identified a need for a platform that would offer these African artists and designers greater exposure. Now practically a local, the designer shares his on-going experience of Kenya's design scene, and discusses the landscape of African design from where he's standing.
After three years working at Reckitt Benckiser on big name brands such as Dettol and Durex, Jankowiak had to adjust to Kenya's design industry, which lacked the structure of the European industries he was used to.
While scouting for local talent to join design teams on water and sanitation projects, Jankowiak was struck by the lack of access to designers in Nairobi. Not only that, but the highly skilled designers he did find had received no recognition for their work.
There's a real need to promote the people that are already coming up and to enable new people to get into design, says Jankowiak.
Nairobi Design Week 2015 is positioned as the first annual design week in Africa, dedicated to showing how Nairobi has become a design hub for solving problems. Jankowiak is confident that Africa's creative scene is burgeoning and says "this time, right now, is incredibly exciting for African design as it's growing and improving on a daily basis."
He is excited by the fact that after only 18 months of living in Nairobi, he and his team have already connected so many creatives and entrepreneurs, which could mean the start of a larger design community.
The industry really needed a platform to communicate, grow, collaborate, and then bring in new people from other African countries.
It goes without saying that there are fundamental differences between European design communities and African design communities like the ones you'll find in Nairobi. Jankowiak thinks that there is still a lot to learn. Designers he's encountered lack the luxury of professional experience and training, and they are notorious for not meeting deadlines. But what is lacking is made up with inherent design skill and resourcefulness. In comparing Western design, which is largely influenced by minimalism, to African design, Jankowiak says,
African design has its own style, cultural history and heritage, and a lot of designers out here are really picking up on that and bringing that into the modern design sphere.
As the world's eye is on Africa, African designers have a distinct advantage over their European contemporaries. "The designers here understand the local culture, languages and quirks better than most foreigners could hope to in a lifetime," says Jankowiak.
The other advantage of African designers is their ability to create something out of very little – a testament to their ability to innovate. Jankowiak elaborates: "The great thing about Nairobi is that you can get anything made here or anything prototyped if you know where to look." He adds, "I can order something today, whether it is a wooden table or a metal wall hanging and it can get made within the industry on the streets."