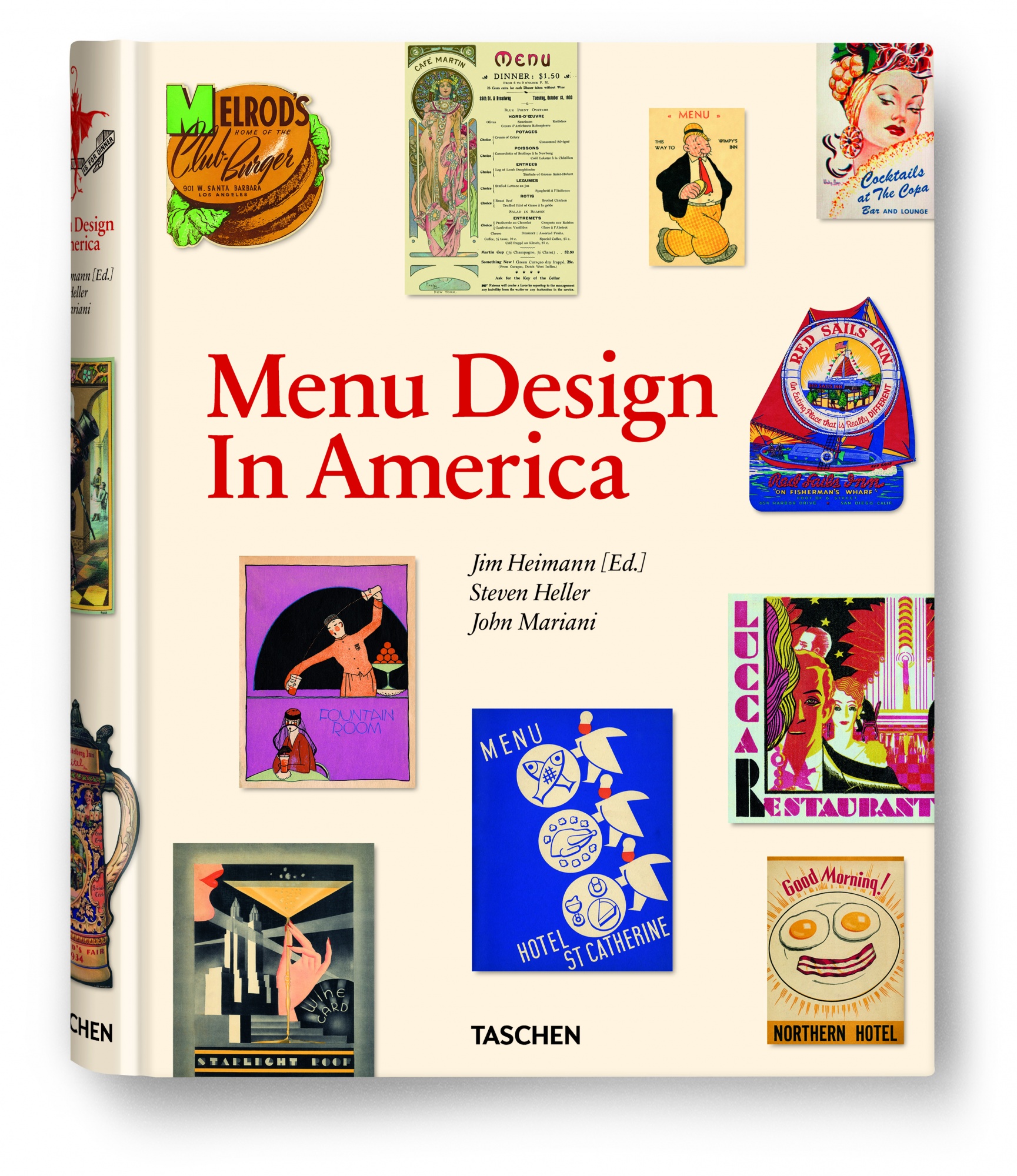 Menu Design in America 1850 to 1985
Steven Heller, John Mariani and Jim Heimann
Published by Taschen, with nearly 800 examples, Menu Design in America 1850 to 1985 looks at a form of graphic design that complements the experience of dining out. Covering a period of more than 100 years, the book looks past the menu as a culinary listing, marketing tool or keepsake, using it for clues about the history of restaurants and dining out in the USA.
Food Design XL 
Sonja Summerer and Martin Hablesreiter
In its simplest form, food design is what happens when we cook, cut, stir, combine and add things to the colour, smell, consistency and production of food. Published by Springer Vienna Architecture, Food Design XL examines how and why we change food, which in its natural state is already fit for consumption. The book considers the process of producing and transporting food, while still ensuring that it looks good.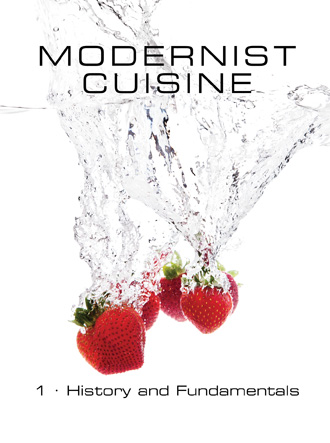 Modernist Cuisine
Dr Nathan Myhrvold, Chris Young and Maxime Bilet
Published by the Cooking Lab in six volumes, Modernist Cuisine looks at food and cooking from the perspective of the history and fundamentals, techniques and equipment, animals and plants, ingredients and preparations, plated-dish recipes, and kitchen manual. By borrowing techniques from the laboratory and pioneering chefs, Modernist Cuisine sets out to revolutionise the art of cooking by incorporating a deeper understanding of science and technology.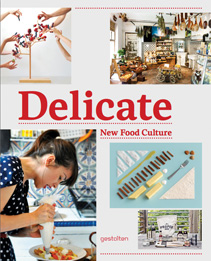 Delicate: New Food Culture 
edited by R Klanten, K Bolhöfer, A Mollard and S Ehmann
As it becomes increasingly important to take note of the political, social and economic factors driving food, so too is eating becoming an expression of our mindset, identity, culture and aspirations. Published by Gestalten, Delicate is a visually rich look at how young creative entrepreneurs, who share a passion for food and the eating experience, are challenging food and eating to be more imaginative and responsible.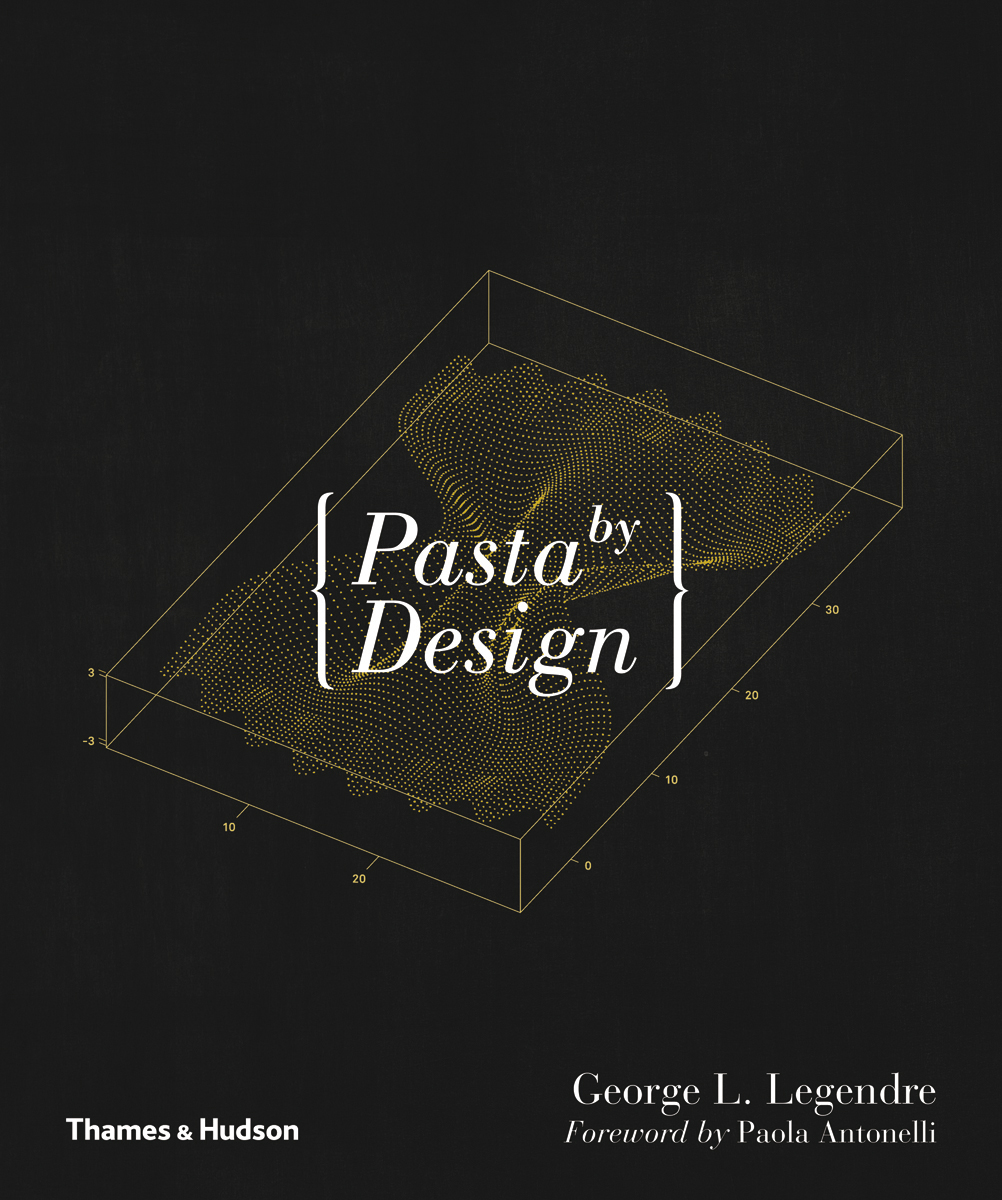 Pasta by Design 
George L Legendre
Published by Thames & Hudson and with a foreword by Paola Antonelli, George L Legendre applies phylogeny (the study of relatedness among natural forms) to classify 92 different kinds of pasta. This idiosyncratic exploration of pasta includes a pasta family tree, equations and diagrams that show each ridge and crimp of the pasta, the geographical origin, its manufacturing process, and its etymology, alongside suggestions for preparing the ideal pasta.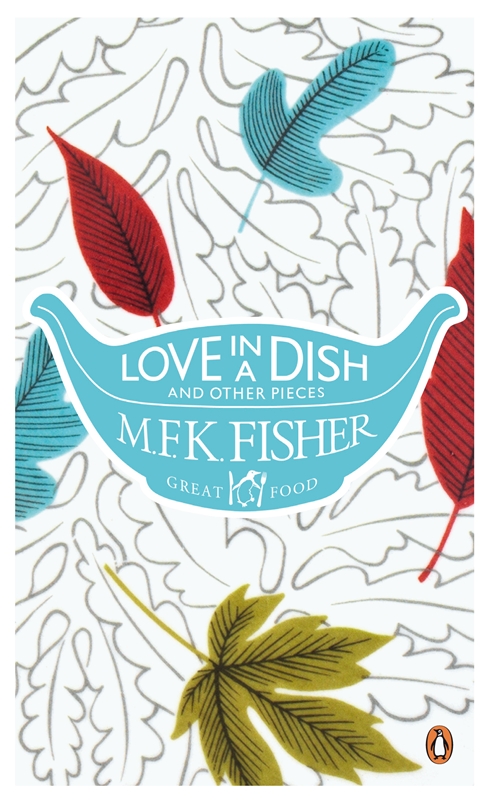 Great Food
Penguin
Great Food is a box set of 20 gorgeously designed paperbacks published by Penguin. The collection brings together the sharpest, funniest and most delicious recipes and recollections from 20 authors. Including a Middle Eastern feast, a taste of sun and a murder in a kitchen, alongside food histories and chef stories, Great Food is a must for any food lover's bookshelf.