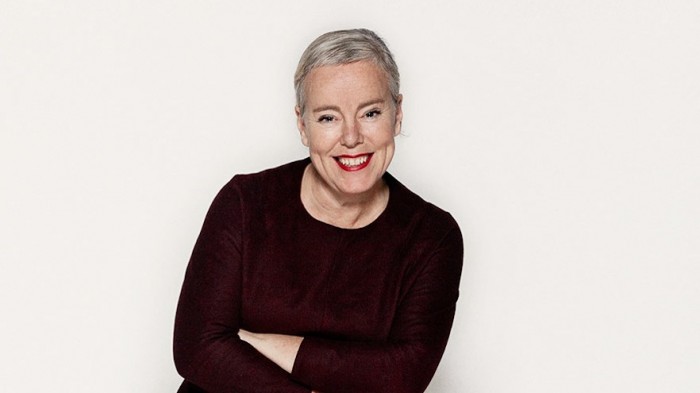 Kigge Hvid
Kigge Hvid is the founding CEO of INDEX: Design to Improve Life® – a non-profit organisation whose primary goal is to inspire designers to find sustainable solutions to improve the lives of others. They do this through their annual INDEX: Award, which sees thousands of designers submitting products, projects or services that address a wide spectrum of global problems. Apart from the award, the organisation heads up many programmes that drive the investment, education and distribution of design.
Aside from her position at INDEX, Hvid is a prominent figure at the World Economic Forum where she has served as a panellist and member of its Global Agenda Council on Design. It goes without saying that she is an advocate for design that creates change, however she has expressed that she wants to see service design happening in a bigger way.
"The point is now that we have so many great services out there helping and trying to improve life for people. We have so many great products out there helping and improving life for people, but they are not connected," said Hvid last year at the Service Design Global Conference in Stockholm.
Her vision is to take singular design products and services and combine them into larger systems that will address the immense scale of the problems we face today:
If we need to address large-scale issues such as climate change, climate adaptation, inequality, education for all people and global health, we simply have to stop doing one, one, one. We have to be able to scale and we have to be able to combine.
In line with this vision is Hvid's encouragement of design firms to follow in the footsteps of a younger generation of designers who are open to sharing their knowledge and designs with others. "Now everything is different due to the arrival of the technology driving the sharing economy, and a generation of young people who no longer want everything for themselves." Hvid predicts "within a short time, they will also establish platforms where you can exchange, rent or borrow furniture, porcelain and other works of desirable product design – thereby giving more people access to luxury at a fraction of the cost".
Hvid sees the impact of the expanding sharing economy everywhere but especially within design industries: "All over the world, these people are creating networks, finding new ways of collaboration, and implementing alternatives to shareholder models." According to Hvid, conservative corporate companies are out of touch with today's values, which celebrate "creativity, freedom, flexibility, sharing, openness and transparency". This is becoming increasingly apparent when we look at some of the most successful companies in the world like Kickstarter, Airbnb and Uber who are all about shared communities. Traditional corporates and design companies alike can learn this lesson. Hvid puts it like this:
"The question is whether the traditional design companies themselves will establish such sharing platforms, or if others will do it for them. If these companies forgo the opportunity, it may prove to be a significant problem."