Tell us about your #DI Emerging Creatives journey so far - how has the programme shaped your direction since you became part of it?
I am still in disbelief. This was not my first try at the #DI Emerging Creatives programme. I have been an admirer of the programme for many years and back in 2018 an Open Call came out and I entered, with no luck. But I am grateful because I needed time to experiment more and understand my ideas and concepts concerning my artistic practice. Fast forward to 2021 when I received a call to tell me that I was one the of Emerging Creatives. The programme has provided a masterclass workshop with ARTSTHREAD, through which I've learned to develop and enhance my social media presence, which is a major help during this pandemic.
How would you describe yourself in terms of your creative identity and aesthetic style?
I am a parent, arts writer, scholar and contemporary fine artist. My aesthetic style is what would be considered Western traditional art-making plus a combination of non-traditional mixed-media processes.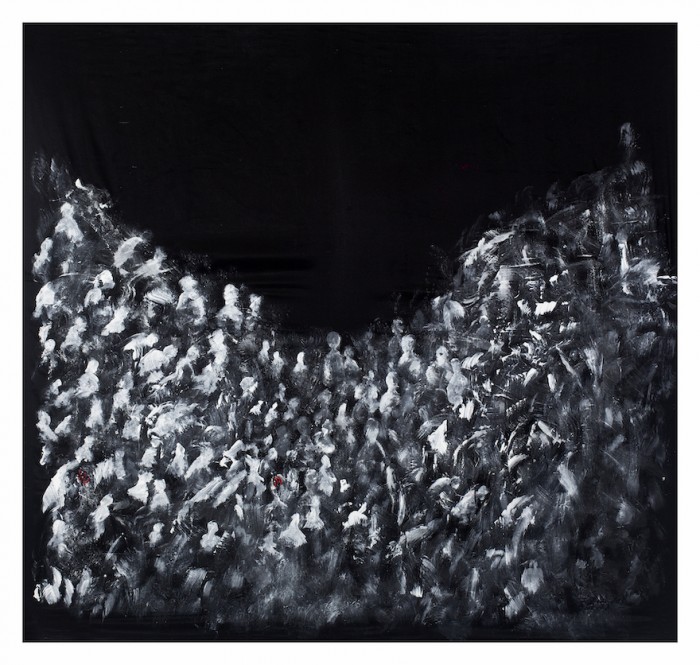 What do you aim to say/achieve with and through your work?
I explore the ideas and beliefs surrounding Setho, the indigenous faith of the people of Africa (described by Fezekile Futhwa). My artistic practice speaks about spirituality and religion. As a Sesotho/Tswana individual I am curious about rituals performed both from a Christian Methodist and African traditional context. My work is also concerned with the spaces and sites where these ceremonies take place - whether in shrines or religious temples - and the items brought into the spaces as offerings.
How did you come to do what you do?
I have always been surrounded by art or creative processes. I have formal training in the visual arts, a BTech in Fine Arts and I am currently an MTech Fine Arts student at Tshwane University of Technology. But before that even, I always had an interest in the visual arts. I still remember spending time at my grandparents' hardware store in Atteridgeville, west of Pretoria. I was always curious about the paints and brushes on display. And my family, although at the time not completely understanding the Visual Arts, has always supported my dreams.
Where do you hope this platform will take you?
Having watched my contemporaries bloom and develop exciting careers after being part of the Design Indaba Emerging Creative programme, I knew that I wanted to become part of that process. I hope that this platform will open up doors for me as an emerging visual artist in Southern Africa.
What are you currently working on?
I am currently working on my Masters dissertation and final exhibition. I am spending time in my studio in Pretoria, plus conducting research and developing work from my previous solo exhibition titled Morapedi, One Who Prays, which was hosted by North-West University in collaboration with my artist management team Studio Nxumalo Contemporary.
Visit studionxumalo.com.
Credits:
supplied