Design Indaba Emerging Creative for 2022, Arron Nathan Moos is a photographer who seeks to tell stories about our beautifully complex identities. While drawing attention to notions of nostalgia, growth and catharsis, he engages with Black, Indigenous and People of Colour (BIPOC) in documenting culture. His emotionally intimate portraits take the viewer right into the heart of being.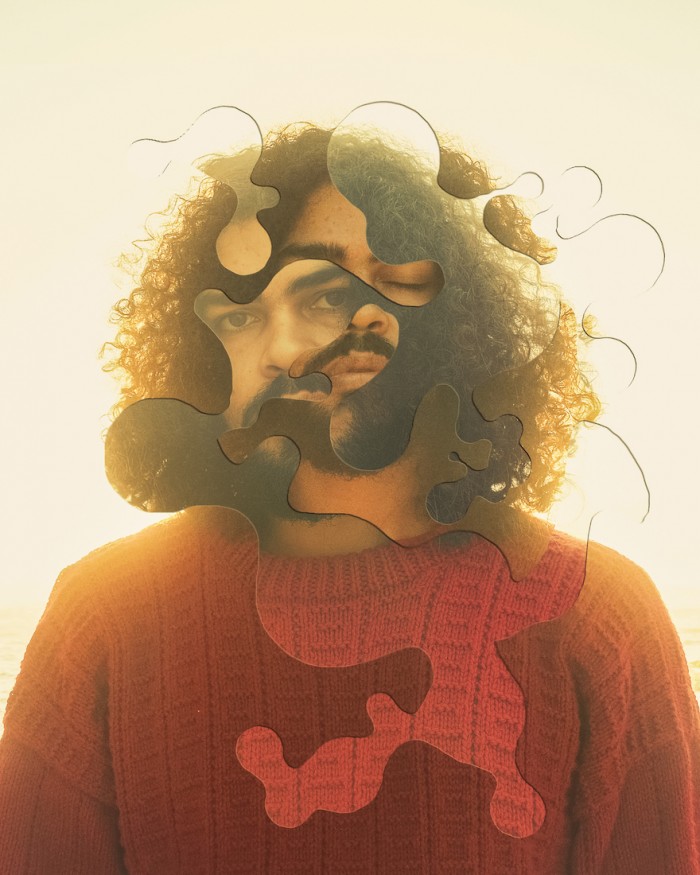 What drew you to photography, and which photographic equipment can you not do without?
I think my attraction to or obsession with imagery and visual languages started earlier than I tend to recognise. I'm sure I share a common experience with my generation in that we often had our parents recording us on camcorders as we grew up. As it happened, there was usually a camera in amongst the cargo on family trips. Every so often, I'd claim it for the day and just have fun with it.
Come to think of it, there are photo albums littered across all our extended family's homes. And with a family that now insists on regular group selfies or visits to museums on public holidays, it's a little easier to trace the line of origin some years down the line.
On the whole, I think what drew me to pick up my own camera was that there was something about the realisation and awareness that we all 'see' differently; that despite our shared humanity, we all have unique experiences. Finding out that there is a way to document, preserve and celebrate those moments in photographs – and even create imagined visions of new ones – was really fascinating to me, particularly the idea that there can be an impactful way of conveying an idea or reflecting on a certain time period.
As for photographic equipment, I absolutely adore my Fujifilm XT-3. The build quality, lens quality, and range of colour profiles are as good as a chef's kiss. I tend to lug it around with me as much as I can to document those little day-to-day moments.
Your strong, tender portraits tell evocative stories. Why does portraiture appeal to you?
On some level, portraiture holds a natural sense of gravitation; it asks that we recognise another person's humanity (and our own), whether we choose to acknowledge it or not.
At this point in time, we're engrossed in the lives of characters in films and television, and I think it's a testament to that gravitation towards people. Finding ways to tell stories within a frame may provide room for finding common ground, but it is always about sharing a past, present or imagined experience.
I think portraiture provides an opportunity for collaboration on both sides of the lens. It provides moments in which to share stories, perspectives and thoughts through conversation. It becomes a bit of a dance, particularly in understanding responses and body language cues, and finding where to move to next. All I can hope for is that it culminates in a vision that becomes a symbol and reflection of an experience or feeling.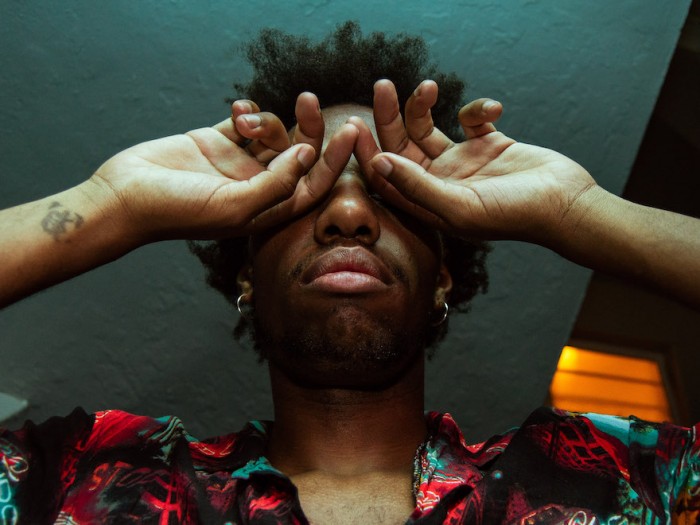 Tell us more about your interest in identity and broader BIPOC narratives?
I think what attracts me to the stories we have to share is how similar emotions are felt in very different experiences or how similar experiences happen within different cultures. I'm fascinated with the thought of how small moments become markers and memories for ourselves. There's a strength of character that people don't tend to show, and sometimes it's those elements of vulnerability, tenderness and care that speak loudest. We have so many stories in us. I think it's important to make space for that, in whatever shape or form it may take.
My interest in how we form and perform who we are is rooted in an awareness of how we have to navigate our own way through different spaces. In doing that, we expose ourselves to things that are all capable of encouraging growth, strengthening faith, or even inflicting pain and regret. I think it's also an interest in how we grapple with that tension. How do we find catharsis? How do you find your silver lining? More often than not our 'identity' becomes illustrated as a process of becoming, and I think there's beauty to be found along the journey.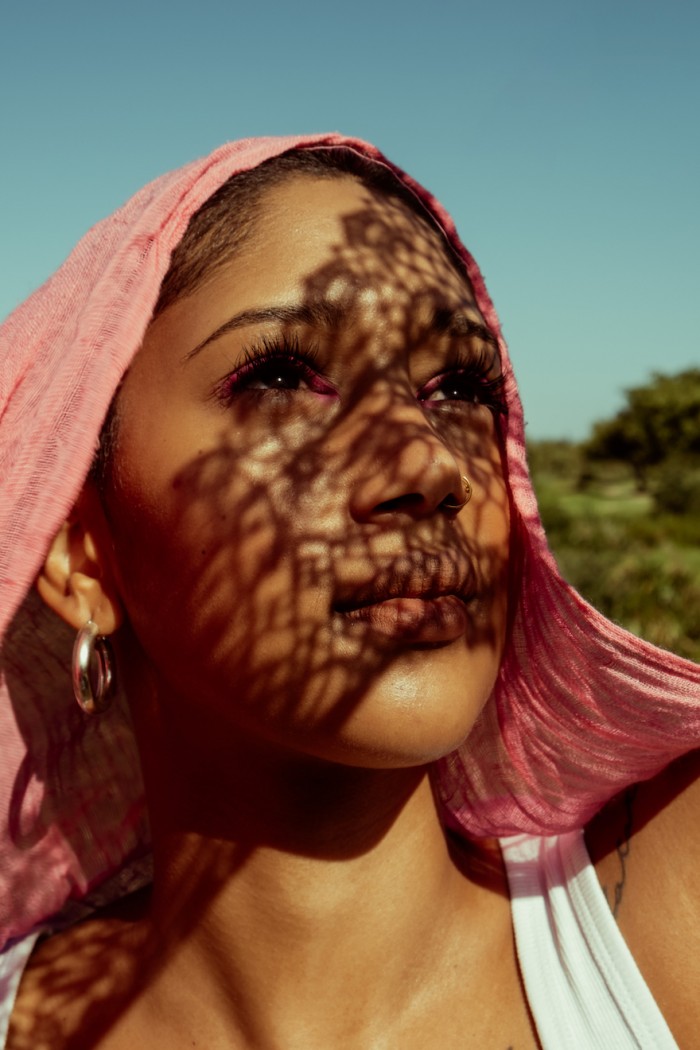 Who are your greatest influences, and why?
This is a tough one. Over the years, particularly throughout high school and university, I've found great fascination in diving into artistic movements (anything from Impressionism to Dadaism and Surrealism and Abstract Expressionism) alongside some moments in film and music. I'm particularly interested in the ways in which rebellion or reinvention of the norm informed representation and interpretations. I tend to consume a lot, let things sit, and then find a way forward.
Having said all this, I think some key photographers that have most definitely made an imprint on me would be Zanele Muholi, David Goldblatt, Peter Magubane, Joshua Kissi, Andre D. Wagner and Erik Carter, to name a few. I think the common thread across their work, whether portraiture or slice-of-life scenery, is that there's an honest sense of care in the work and their positionality. There's another subtle layer of contemplation and attention to detail that comes across in portraits at home, on location, or in scenes that speak to lived experience.
This list really does go on, even to consider the work of Lindokuhle Sobekwa, Mikhael Subotzky, Kristin Lee Moolman and Imraan Christian, in addition to those photographers already mentioned. They were inspiring points of contact when diving into this craft at university.
What are you working on and the moment?
I'm currently in a space of absorption and distillation. I have two existing series of works from the past two years, which I would love to continue expanding on in the coming months; however, I'm taking some time to explore elements of photomontage and collage.
The first ongoing series is an exploration of portraiture with friends and acquaintances as a conversational engagement about our own notions and understandings of 'friendship' itself. The idea is rooted in how we've all changed over the past two years throughout the pandemic, and how we're grappling with socialising in the spaces that we find ourselves in now.
From the conversations had, and a feeling I've collectively tried to capture, there is an evolving sense (and mostly a distinct difference with pre-Covid expectations) of how we continue to build relationships with others and ourselves, as well as what we expect of our dear friends.
The second ongoing series presents a vastly different aesthetic. It's a still life series of fruit and vegetables that explores their growth from seed to fruit to potential nourishment or potential decay. It's a little looser in expression and more concerned with the visceral and textural nature of the various fruits of the soil that we tend to eat from day to day. Essentially, my hope for these works would be that they become a springboard for conversations about what seeds we're planting in our lives, what fruits we'd like to bear, and how we feel these fruits could provide a sense of nourishment and fulfilment.
There is no roadmap with regard to my current interest in photomontage and collage – just a compass. And friends to help guide me.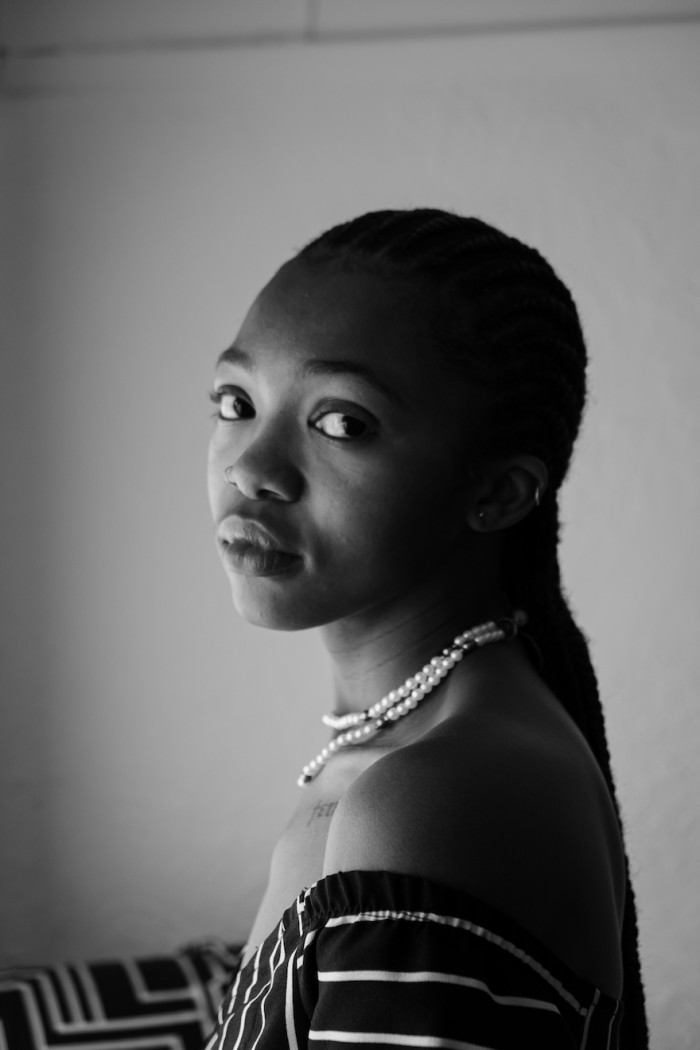 Read more:
Hooded: Subversion through photography.
Revealing hidden humanity through photography.
Telling positive African stories through photography.
Credits: Arron Nathan Moos