South African multidisciplinary artist Sphelele Gumede's characters are sometimes "menacing" so he adds vivid colours to represent the duality in his creations.
Based in Johannesburg, Gumede has worked for both local and international brands. But his series, 52.177 is all about exploring his personal inspirations.
"The first step is usually sketching the idea very roughly. The important thing for me at this stage is to get the basic idea across. Here I also make notes for the digital process. Notes could be things like colours I want to use, specific objects, words I want to write on the artwork, things to remember, poses and so forth," he explains.
After loading the image into his illustration app of choice, either Adobe Illustrator or Affinity Designer, he starts the editing process by illustrating in shades of grey. "I think if something works in those shades then chances are it will work in colour."
Once the monochromatic illustration is done, I then duplicate the artboard and begin the colour process. I love using really bright colours. I think it brings an interesting juxtaposition with the artwork and presents a sense of duality. Once that is done, I then put the artwork through Photoshop for colour adjusting and retouching. Here I make a few tweaks to the final artwork if need be."
Below he tells us a bit more about himself:
Who are you?
My name is Sphelele Gumede and I'm a multidisciplinary creative. I create and put out most of my work under the Ellsphee guise. I was born and raised in Durban. I now live and work in Johannesburg. I initially relocated here to pursue my studies in 2D and 3D Animation at Boston Media House.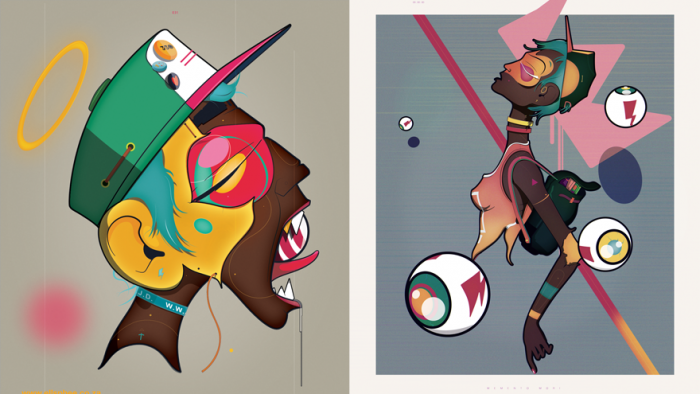 What do you do?
I can only define it as an introspective combination of art and design. The use of symmetry and symbols is quite intentional. Some of these symbols have been a big part of my childhood and have played a big role in my becoming the person that I am today.
Are you driven by creative interests or commercial interests?
I'd like to think I exist somewhere in between. Outside of the limited edition merchandise that I put out from time to time and selling some prints privately, I mostly create for the fun of it. I feel like whether the money was there or not, I'd still be doing this.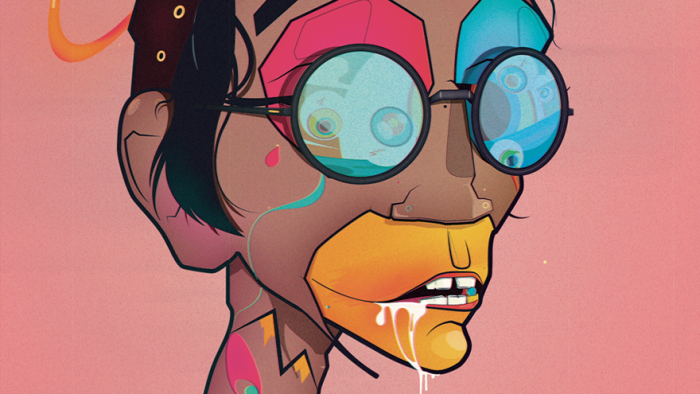 What inspires you?
My inspiration comes from a number of things. I'm very much inspired by other artists and how they carry out their craft. That's always amazing to watch. Whether it be musicians, writers, photographers and so on. Life, death and the whole cycle thereof is, in some odd way, very inspiring. Do you ever just look up at the night sky and think "Man I'm alive. One day I'll die." It's in equal parts scary and amazing to me.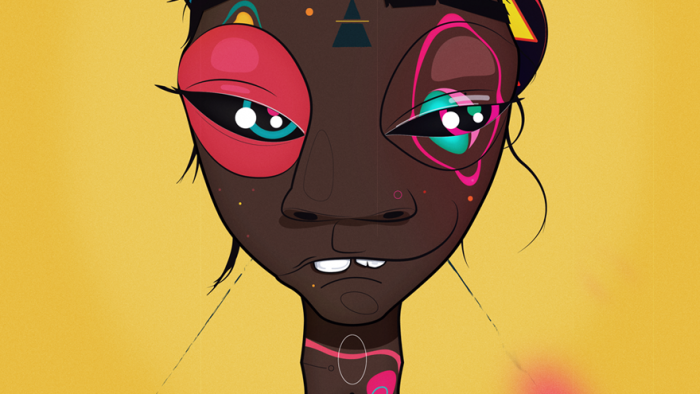 Where do you create?
Anywhere that I feel comfortable, to be honest. Most of this current series was either created at work, in between deadlines and clients feedback or at home.
Tell me about your current series?
This series is called 52.177 or "of 52.177" and it began at a strange time in my life. I had been doing this professionally for about three and a half years. I'd been feeling like I was losing sight of things. Once you put money at the centre of what you do and have other people control what you do, it could get quite messy. Especially for the type of person that I am. So I began this series as a reminder of why I started doing this in the first place. It is an exhibition in a way and I'm presenting it in several parts. The first three being "Descent", "Anhedonia" and "Paranoia".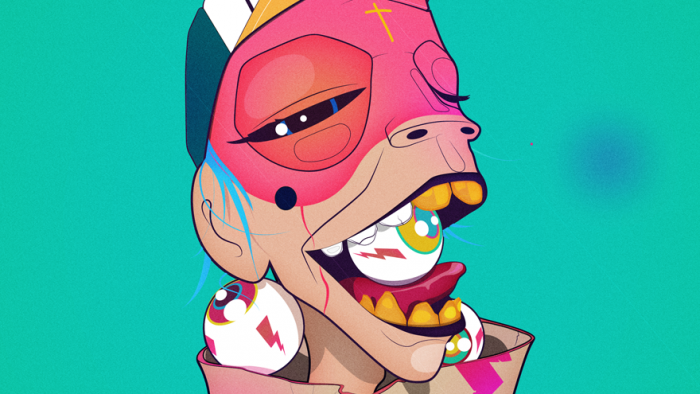 What's your biggest challenge right now?
I'd say I struggle with second guessing myself. I think everyone deals with a fair amount of that. It isn't something that's unique to me or other artists. I think it's particularly worse when you're a creative because you're primarily dealing with the unknown and often have to define your own parameters. I think that's where being honest with oneself plays a big role.
What's your favourite thing about your job?
I really enjoy the creative process. It's magical in its own way. I also love that something one creates in isolation can potentially reach hundreds of people and mean so many things to them. That's beautiful to see.