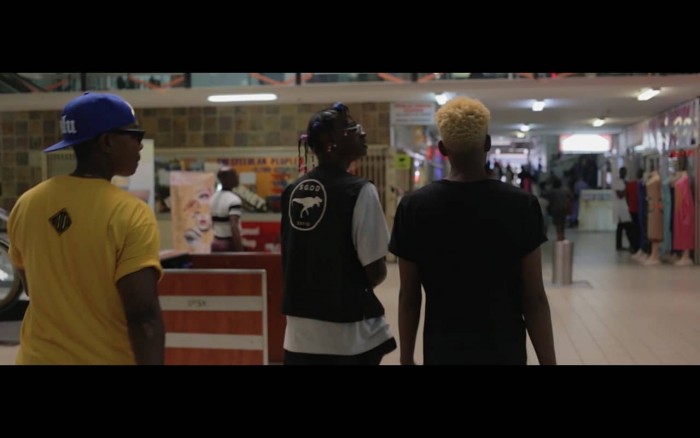 Let's Play Outside is a three-part documentary series that trains the lens on South Africa's rising creative entrepreneurs. Directors Sizmeister and Mpumelelo Frypan Mfula uncovered some interesting things about the South African creative scene, working with big brands and maintaining one's own creative voice amidst the all-day hustle. We had a few questions for the crew:
How many episodes do you plan to release or how long do you plan to continue creating the doc?
The full Let's Play Outside documentary is 19 minutes and we gave people the opportunity to view the entire documentary, during our doccie screening tour during February and March 2017. We then decided to break it into 3 episodes. Then we put it online to make it digestible for social media; we ran a campaign called the 200 social media drop that had 200 of our friends premiere it through social media platforms like Facebook, Twitter and Vimeo with provided links.
The documentary is about sharing and creating conversation around the idea of travel and collaboration. We intended to expand the reach of creative entrepreneurs in a practical and accessible way by launching a tour that would put us in the spaces that would incite collaborative work, access to market and research opportunity. The documentary is a driver; it helped us put the bigger idea into the visual context that serves to capture and share that philosophy.
Lets Play Outside Documentary - Episode 1 from Lets Play Outside on Vimeo.
How do you feel about collaboration now?
We feel that it is an opportunity for young entrepreneurs to find innovation and authentic growth. There's obviously a lot to do before many of us master how to collaborate progressively, but we feel that it's still one of the best avenues to create and communicate with people in places we may not otherwise be able to reach.
I found the comments about working with brands interesting. How do you believe creatives can balance commercial aspirations with creative goals? For instance, what are some of the challenges they face when a brand wants to dictate the creative direction in a campaign?
We believe that we need to be convinced of our narrative behind the creative goal because the integrity of the stories that artists want to tell are always at risk of being misinterpreted. If you're not sure, you lose the essence of your story in the process of collaboration sometimes; you may also compromise the entire collaboration. Challenges range from trust issues marginalisation, and they can come from both sides of the spectrum.
However, it's very important that we realise that structures that we access through collaboration with major brands are ridiculously empowering.
These collaborations give impetus to the growth of cultures. We're mostly excited about the opportunities to become bigger, better & more effective through collaboration.
Lets Play Outside documentary - Episode 2 from Lets Play Outside on Vimeo.
What do you hope people learn from this series?
One thing is that challenges shouldn't stop you from putting in the necessary work and rediscovering the necessity to start with what you have. We, together with the people we've travelled with, have found innovation and capability through working together.
What were some of the surprises that came up during filming?
When we got to Durban, the initial plan was for us to pop up at the SMB and Food, Fashion and Music festival, using The Playground furniture to display and retail all local brands who were part of the tour. When we arrived at these events to do this, we discovered that a lot more brands from Jo'burg and Cape Town were also there, only on their own unlike us. That gave us an indication that we are all on the same wavelength with our expansion strategy and that if we all did it together, not only would it be more fun but more impactful.
LETS PLAY OUTSIDE DOCUMENTARY - 3rd episode ( Creative alternative ) from Lets Play Outside on Vimeo.