When did you become interested in design?
I've had trouble buying shoes and clothes since I was very young. I used to cut my clothes to make them into the shape that I liked. I'd become so attached to a pair of shoes out of fear of not finding a pair that I'd like again, that my mom would throw away my shoes behind my back and I would be in tears when I found out. So I guess it's always been kind-of inevitable for me to become a designer. I have to make stuff for myself because I can never find anything that I like.
I officially started actively designing around 2015, after meeting a few designers who opened my eyes to who I really was. I bailed on an LLB degree shortly after having some visions of the cosmos, which led to me falling in love with the universe and the way everything in the universe harmonises. The universe is like a big musical chord, design is like that, too. When it's done right, it's a holy and eternal piece of existence. It's something that's always been inside of me.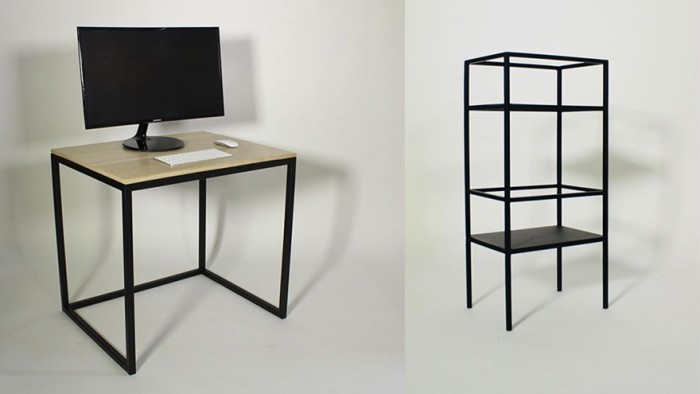 Describe your aesthetics, particularly your passion for minimalism.
I think beauty is an inherent factor of nature. I'm old fashioned in that sense. The human body is a good reference point, a ballerina is the prime example of a minimalist human body. Strong, light, flexible, with great power. I apply these principles to my design ethics, less being more, form following function, all the good old clichés. They're gold. I think design should lean toward that direction - human health, fitness, comfort derived not from a piece of furniture but the effect the piece of furniture has on your body's inherent means to produce comfort within itself. I'm working on a new range of bioenergetic products which are aimed at the illumination of the body. Benevolence over vanity.
The aesthetic emanates from there, its secondary. And I guess I really like black, white and natural wood finishes. I don't really think about the aesthetic at all, or if I do, it is a very natural process from my sub/unconscious mind.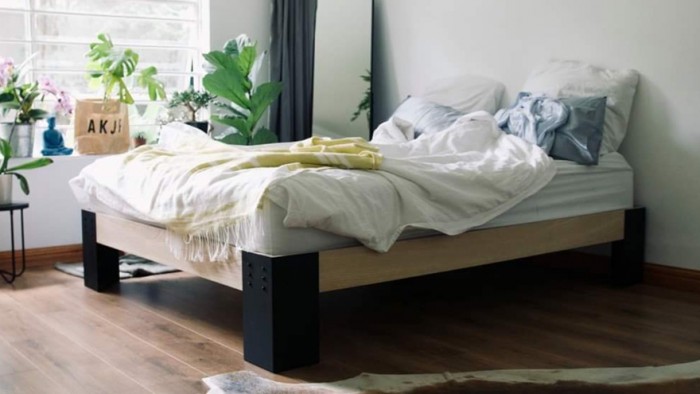 Who or what are some of your biggest inspirations?
Classic Modernists, Gabrielle Chanel, Le Corbusier, Jean Prouve, Lagerfeld… My favourite piece of Architecture is Eileen Grey's Villa E-1027/Cap Moderne in France. My favourite piece of furniture is Le Corbusier's LC2 - I really want it. An architect friend of mine, Wilan Rossouw really introduced me to the academic side of design. I don't think I would be here if it wasn't for that. His understanding of the universe and his work have inspired me a great deal. A newer designer I really like is Alexander Wang. Locally, I'm a big fan of Thabo Kopele.
Biggest highlight during your career?
My friendship with David Krynauw, probably. We've had some great times, both professionally and some of the most fun holidays. My highlight is probably seeing David, Anne and Gideon raising that chapel in Morningside in 3 days!
Of my own doing, designing the first Nomads desk - it's my favourite product and I really like staring at it. That, and my new bench that I'm pairing it with, my first product I have "chromed". I'm very happy to have started incorporating leather into my products. It's a cool bench for people who like to sit crossed legged at their desks. It's a very relaxed piece yet quite immodest - I love that conflict.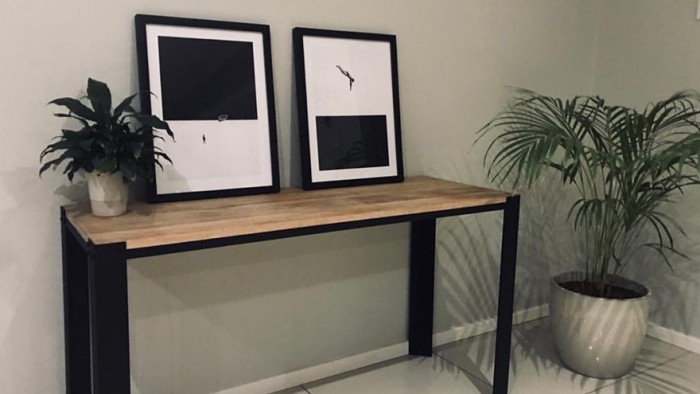 What are some of your favourite design trends?
I'm not really one for trends, in the words of Karl Lagerfeld: "Trendy is the last stage before tacky." I prefer design styles that never go out of fashion. Nature always stays the same, I think that defines style. Tree branches rest, the ocean flows, the wind blows. My designs are very "stiff" on the eye but they're assembled in a way that the parts "rest" into one another, they're not "stuck/held together".
I like the horizontal style of design found in the great modernist works of architecture.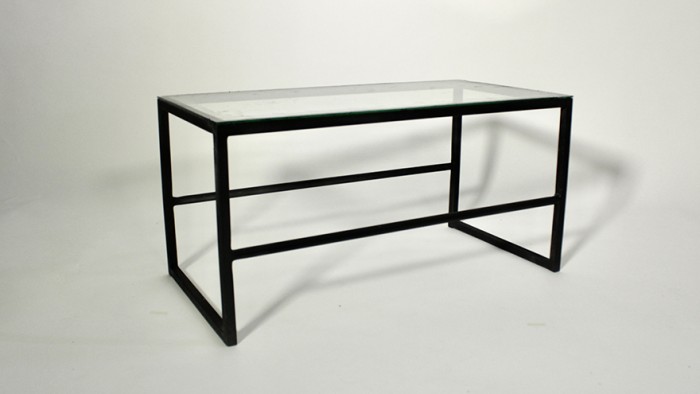 What's next for you?
I hope to travel to France soon and have my head design spot over there. Either that or America. I am somewhat (very) perplexed about where to go next! I would like to start a small-scale manufacturing enterprise in South Africa and export internationally... I still have to make up my mind whether to go big or remain boutique, perhaps I've found a way to do both.
Credits: Magrietha Labuschagne