Design Indaba alum Masashi Kawamura directed Hidari, a stop-motion movie that follows legendary Japanese sculptor Hidari Jingorō. The five-minute short film gives viewers a glimpse of the Samurai-inspired animation that Kawamura hopes to turn into a full-length feature film.
We spoke to Kawamura about the inspiration behind the film, how his team breathed life into wooden puppets, and Hidari Jingorō's elusive character in Japan.
What are your favourite stop-motion animated films?
It's not fully a stop-motion film, but Jason and the Argonauts [1963] by Ray Harryhausen is a classic that's on the top of my list of favourite films of all time. [Henry Selick's 2009] Fantastic Mr Fox was fantastic too. In a more art-film world, I love Norman McLaren's [1964] Canon.
Why did you choose Hidari Jingorō as the protagonist of your film?
This project started when I received an invitation from Noriko Matsumoto, a producer at Dwarf Studios, with whom I have collaborated on several projects in the past, to create original content together. I thought it would be interesting to come up with new stop-motion animation ideas with Dwarf Studios, and while brainstorming, I suddenly remembered a character I had read about in the past named Hidari Jingorō.
Although many works attributed to Hidari Jingorō still exist, such as 'Sleeping Cat' at the Tōshō-gū Shrine [in Nikkō, Japan], the character himself is shrouded in mystery, which I found very intriguing, similar to the mysterious street artist Banksy.
In Rakugo and Kodan, traditional Japanese storytelling artforms, Hidari Jingorō is often portrayed as a wood carver whose carved animals come to life, which reminded me of stop-motion animation, where life is breathed into inanimate objects. That's when I came up with the idea of creating a Samurai film with Hidari Jingorō as the protagonist, using wooden puppets, just like his creations, and bringing them to life using the stop-motion animation technique.
I also had this image of sawdust spewing out instead of blood when characters are slashed, since the characters are all made of wood. These [ideas] really excited me, and I believed that this would result in a unique and never-before-seen animated film. When I proposed the idea to the team, they loved it and said, 'Let's do this!' and the long production began.
How long did it take you and your team to create the five-minute movie?
It took more than a year and a half from the first meeting to the launch of the film. We spent several months in pre-production, and the filming [took place over] 35 days. The editing took three months. No computer-generated models were used in the film, and everything was shot with a camera.
Your goal is to turn Hidari into a feature-length film. Will the feature film also follow Hidari Jingorō on his journey of revenge?
Yes, definitely! I wrote about 14 versions of the script with a longer story, but we had to cut it down to fit the five minutes due to the budget and time restrictions of the pilot film.
Wood becomes a character in itself in Hidari. How did you breathe life into this typically inflexible material?
Once I had the idea of using wood as the material to create the characters, we reached out to Kenji Yatushiro of Tecarat studio, who has designed and carved wooden puppets in his own films. Based on our character sketches, he started carving wooden blocks to figure out the best shape and design to emphasise the materiality of the wood.
We prioritised the wooden aesthetic more than its flexibility when animating, and designed the joints and form to not hide the fact they are wood but to reveal them as a part of the character design. We also purposefully left chisel marks to bring out various facial expressions, although the faces cannot move.
To contribute to the Hidari full-length feature Kickstarter campaign, visit https://inda.ba/3FztwY5.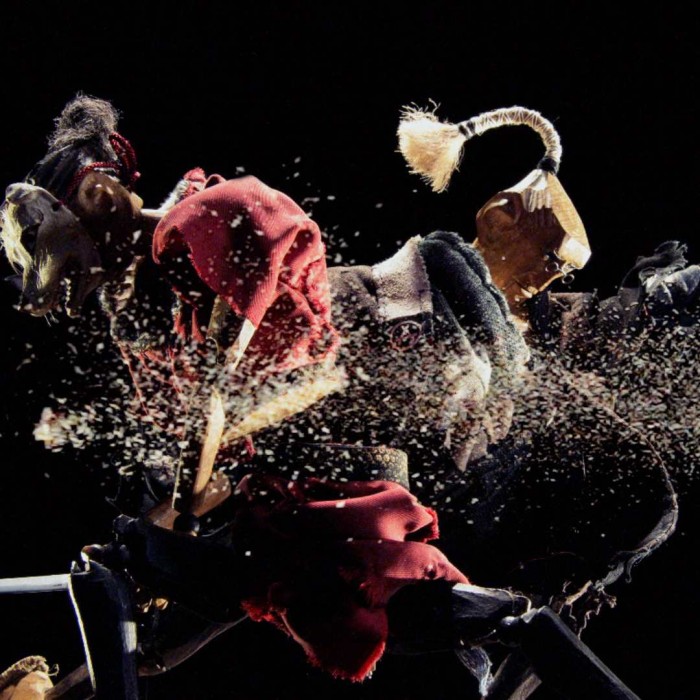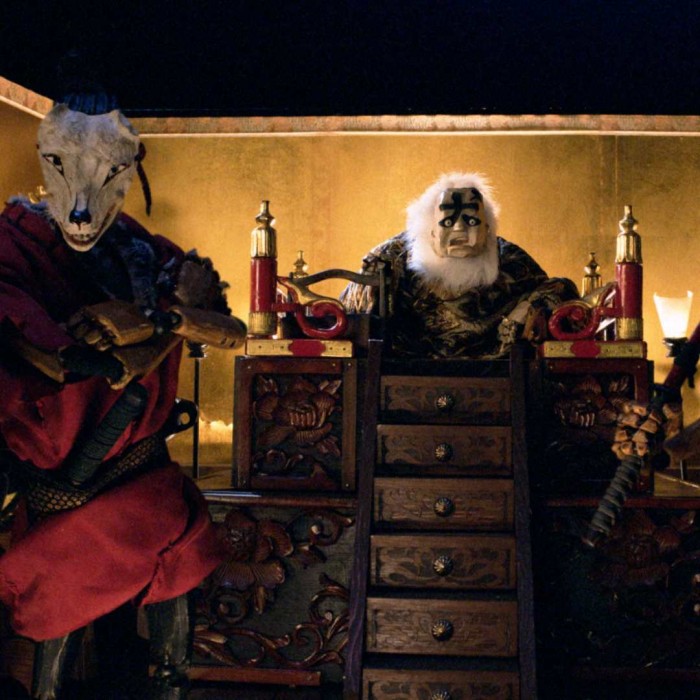 Read more.
A stop-motion film made from 28 000 Moon Landing photos
Photographer Thero Makepe brings childhood memories to life in new photo series
Photographs: Hidari Movie, Masashi Kawamura.