Egyptian designer Roba Mostafa says the market for her craft, interactive media, is still non-existent in Cairo but she plans to keep doing it anyway. Her motivation? The belief that the discipline has more to offer than entertainment. Instead, she says, its key implications lie in education, therapy and tourism.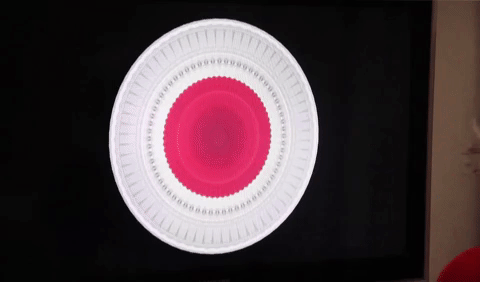 Her first project is simple enough. The Kaleidoscope uses a camera to pick up movement and colour in the room. It reacts to what it 'sees' by producing vibrant patterns and motions.
"I believe that being immersed into an interactive story is one powerful way to engage the audience's 5 senses and create an unforgettable experience," explains Mostafa.
According to Mostafa, our dependence on gadgets like oculus rift, cameras, sensors and the like will eventually dwindle and make way for seamless interactive media. Her guess is not far off. Recently, Vimeo's predictions on the future of storytelling validated those same claims.
"With the emerging technology, I believe that interactive media would become a fundamental medium used in the future. It makes the science fiction of yesterday the possibility of today," she adds.
"One day I could interview a psychiatrist on the effect of stress on people to design a solution for it, and the other day I could interview a school teacher about kids' behaviours and communication in class."
For Mostafa, the next step is to move out of the gallery space and into institutions like hospitals and schools. But this can only happen once she cracks a funding model and inspires confidence in investors new to this technology.
"Many Egyptians underestimate the power and the importance of design," she says. "I believe design is about how to solve problems in a creative way, and not just about creating beautiful products."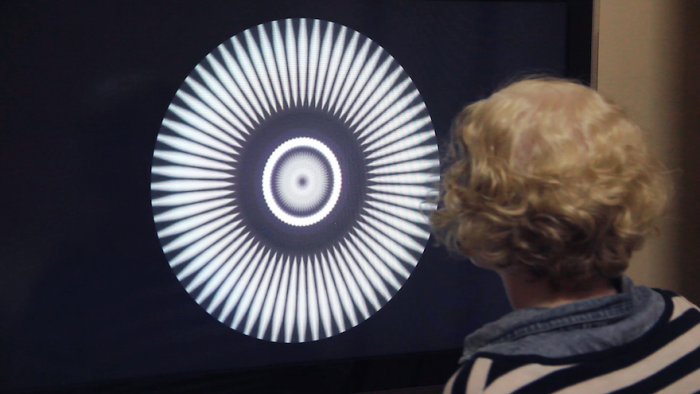 We spoke to Mostafa about her work as part of our exploration of design solutions in Egypt. See the rest of the series or watch more videos about the creative industry in Africa.