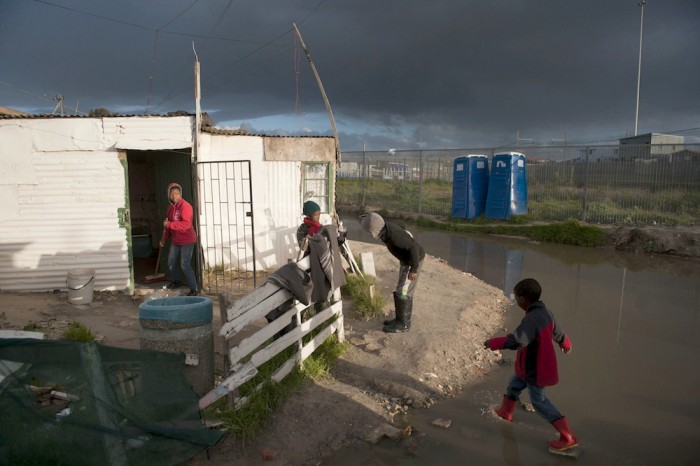 Design is about making a difference… In support of this idea, the Cape Craft & Design Institute along with the Western Cape Government's 110% Green initiative have launched a competition inviting all designers to submit ideas and concepts that can be used for low-income home improvements. The entries close on 31 May and with just 12 more days till the deadline Design Indaba chats to project manager Fran Cox about why designers and innovators should submit their ideas.
Why is this an important challenge to participate in?
The Better Living Challenge (BLC) is important for its intended social impact; it is a competition designed to gather and support solutions that improve the living conditions of people living in low-income homes. The challenge aims to focus our local design talent on an area of extreme need. The approach of the challenge is also about finding solutions that have the potential to scale – in this way creating value for end-users as well as designers and producers, along the entire value-chain.
Many design competitions result in winning designs but no implementation of the designs. How are you trying to avoid this?
We are passionate about ensuring that solutions with positive social impact make it into the marketplace. The three main awards are made up of professional support services, and it is this support for commercialisation and product development that is the distinguishing feature of the BLC.
The support, to the value of R500 000 per winner, will be tailored to suit the needs of each individual winner and could include (and not be limited to) any of the following services:
coaching, mentoring and business consulting
legal and IP services
engineering and product design assistance
prototyping assistance
market research and user feedback
graphic design, website services and marketing support.
In this way we are ensuring that the challenge doesn't end with the selection of the winners and a fancy cocktail party – this really marks the beginning of professional support to three solutions and ensuring these solutions get to market.
While the competition is looking at developing products, work is also being done to look at financing models so that people can access these designs. Can you tell us more about this process?
The Provincial Government, which has initiated the BLC through the 110% Green Initiative, is exploring the creation of financial loan packages with retail banks and the Banking Council of South Africa. We are hoping to see an increase in accessible finance packages for people to improve their homes. The big issue with people living in informal structures is their inability to leverage loan capital base – the ability to do this is traditionally tied to existing assets or property that you can attach for surety. Province is interested in seeing what the retail banks can come up with in terms of unsecured lending to allow people to access materials and products for home improvement.
The long-term goal is and increased selection of products, systems and services in the low-income home improvement market and the financing to make these accessible.
How many entries have you received to date?
256 people have registered to begin the submission process, and will need to get their entries in by then end of May. To date, we have received 24 completed entries.
How will you measure success of the competition?
I think the first measure of success is quite a tangible one: How many quality entries did we receive? The range, variety and uniqueness of the innovations will then be showcased in October – so the exhibition will be a very tangible indicator of the kinds of exciting solutions the challenge has elicited.
At an intangible level there is also a degree of success in engaging designers and innovators around the social needs of our society. Too often 'design' can be linked to beautiful aesthetic objects, while it has major value in bringing about the kinds of changes we so desperately need in South Africa. Even if people don't come out as winners we have got them thinking, discussing and hopefully collaborating around a problem statement that needs attention from all sectors of society. Just posing the challenge and inviting people to engage around the topic is extremely valuable.
Looking ahead three years and having a range of accessible products, services and systems available in the market will hopefully demonstrate, in a very real way, how design can be used to improve living conditions.