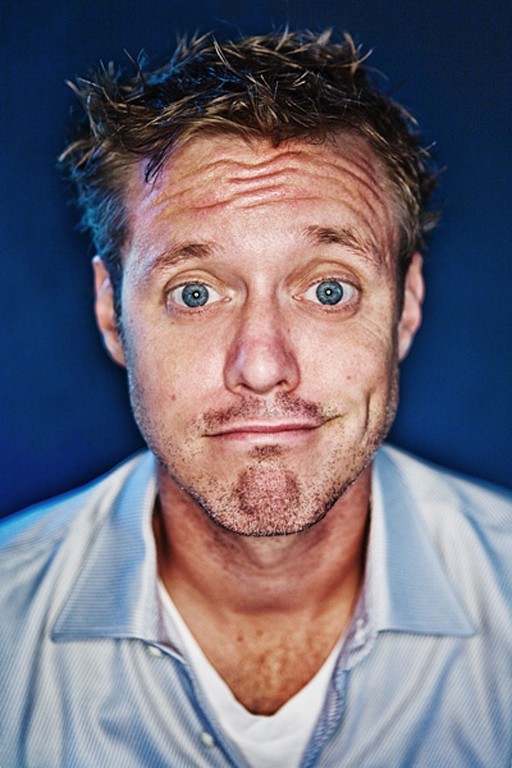 Ze Frank.
Artist, humourist and online personality, Ze Frank's creative brand of genius focuses on bringing together creativity and technology in innovative ways. He's all about creating online experiences, most notably interesting email communications, and wondering whether what he's feeling is related to the present or past.
1. To which faults do you feel the most indulgent? Escaping into my fantasy to avoid existential pain.
2. What's your secret obsession? Cooking potatoes correctly.
3. Can creativity save the world? Nothing can save the world.
4. What's the next big thing in design? Applying game design to Everything
5. Summer or winter? Winter (but I live in LA)
6. Do you have a creative/business muse? Yes.
7. What would you like to change about the world? It's tendency toward mass inequality.
8. What is your present state of mind? Tranquil, slightly sedated.
9. What's one thing that you haven't done that you would still really like to do? Write a book.
10. What would you save from your burning house? Leaving my burning house.
11. What is your drug of choice? Anything that makes me alert.
12. If you had to live inside a work of art, which would it be and why? A Where's Waldo poster - there would be lots of people to talk to.
13. Who in the world, dead or alive, would you like to have a drink with? Alfred Jarry.
14. What question do you ask yourself the most? Is what I am feeling related to the present or the past?
15. Do you recycle? Yes.
16. What do you do on Sundays? The same thing I do on Saturday's but slower.
17. What does water taste like? It tastes like thirst.
18. What makes you laugh out loud? Unequivocal genius.
19. When last did you take a holiday? The New Year's before last.
20. What's your favourite gadget? My thumb.
Watch the Talk with Ze Frank