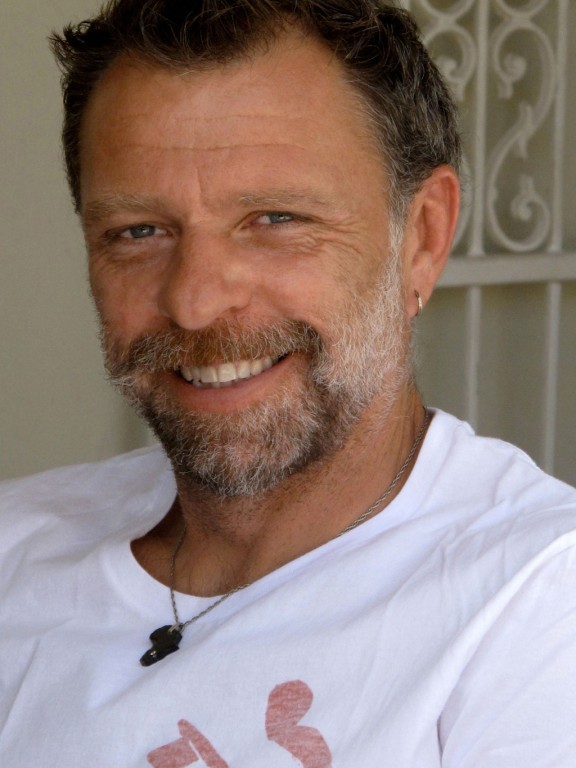 Porky Hefer.
For 11 years Porky Hefer worked as an art director, creative director and executive creative director at various advertising agencies in Jo'burg, Cape Town and New York. In 2007 he founded Animal Farm to demonstrate the power of collaboration, exploring what can be achieved when people work together with a common goal and mutual respect. Collaborating with specialists in various fields to create inter-disciplinary solutions for a better life for all, Animal Farm strive to produce work that elicits a smile and sticks in your head.
1. Have you ever seen insanity where you later saw creativity? I thought I was insane until I turned 40. Then I realised that was who I was.
2. What's been your favourite project to date? Coca-Cola recycle fan.
3. To which faults do you feel the most indulgent? Doing something for the sake of creativity and not for the bottom line.
4. Do you recycle? Yes.
5. Which items would you save from your burning house? My wife and my airline blanket collection.
6. Do you have a creative/business muse? Mother Nature and my wife.
7. What your favourite expletive/term of abuse? Banker!
8. What's the most adventurous thing you've ever done? Got out of my comfort zone of advertising.
9. What is your pet hate? Committees and boards who support those who say no, rather than applying their collective minds and skills to working out how it can be done.
10. Can design save the world? Yes.
11. How do you define creative success? A little, short, warm feeling in my tummy.
12. Can you identify a definitive moment that led you to where you are today? When I decided to try do things others would write about rather than write about things I wanted others to believe.
13. If you had to live inside a work of art - which would it be? The Taal monument in Paarl.
14. What's the one thing you'd like to change about the world? Get people to realise that the outcome/product is much more important than the process.
15. What's the best piece of design you've seen recently? Spaces etc by Ron Gilad.
16. Who are your heroes in real life? Male weaver birds and Ai Wei Wei.
17. What's the best design advice you've ever received? Trust your gut.
18. What do you do on Sundays? Pray that South Africans start recognising creativity when it is born not after it has become successful in Europe or America.
19. What question do you ask yourself the most? Should I move to Europe or America?
20. What makes you laugh out loud? People with "baby on board" stickers on their cars that talk on their phones whilst driving and Bill Hicks.
Visit Design Indaba's Online Shop to browse Hefer's designs.
Watch the Talk with Thomas Heatherwick