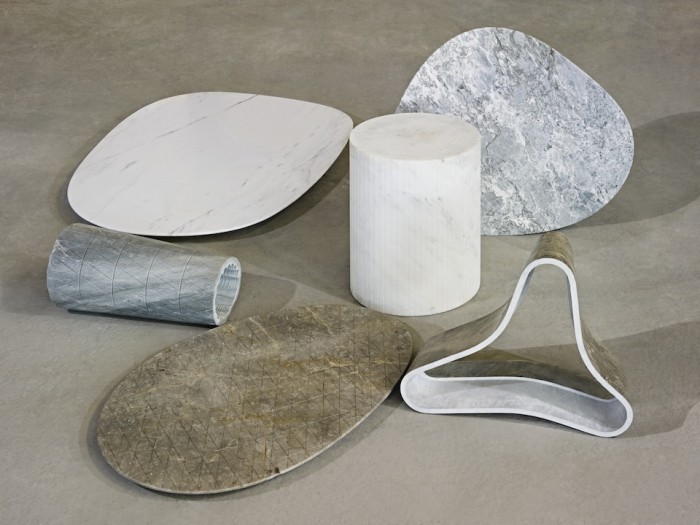 Solid Patterns is a collection of marble tables by Dutch husband-and-wife team Scholten & Baijings.
Studio Job's 'Detour' collection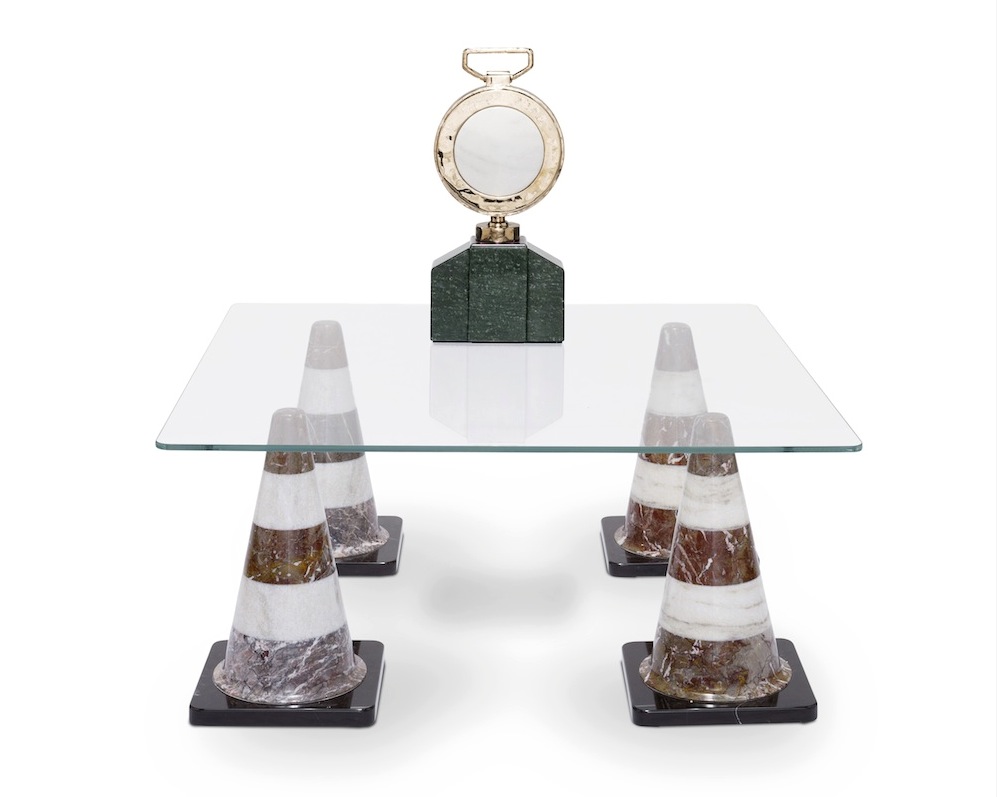 Studio Job uses marble for the first time in an unusual collection of "roadwork-inspired" furniture presented at Design Miami/Basel 2014.
Read about it here.
Scholten & Baijing's 'Solid Patterns' tables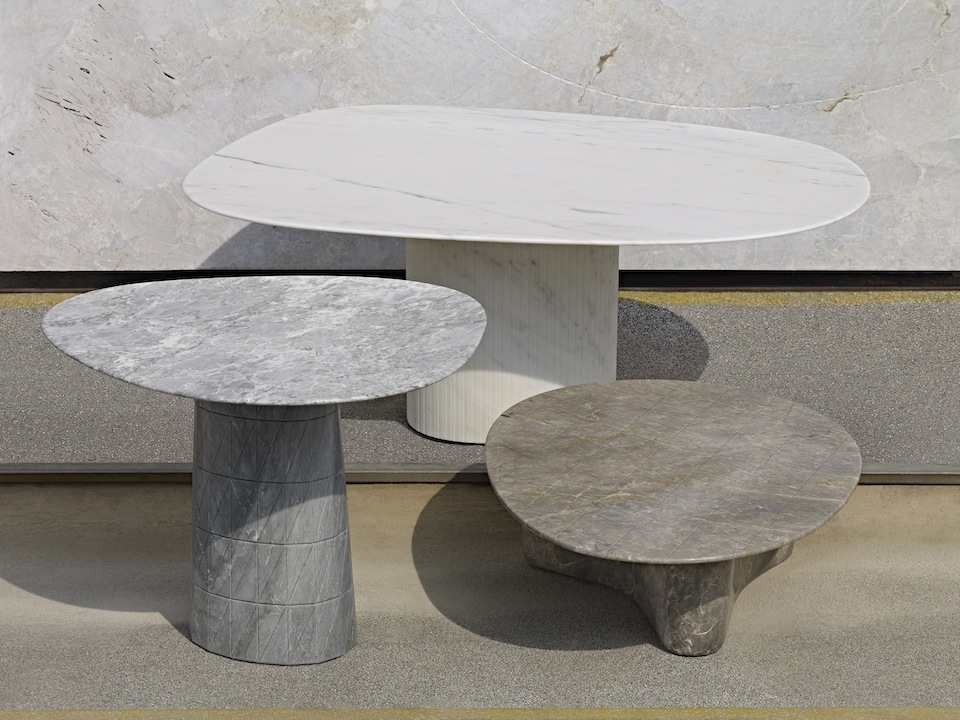 Scholten & Baijings collaborated with Italian marble producer Luce di Carrara to create a collection of tables inspired by the stone's colours and markings.
See these and other recent designs by them here.
Marcel Wanders' vase for Baccarat
Marcel Wanders combines crystal and marble in a classic new vase for Baccarat.
Read about their collaboration here.
Joe Paine's Sonolith stereo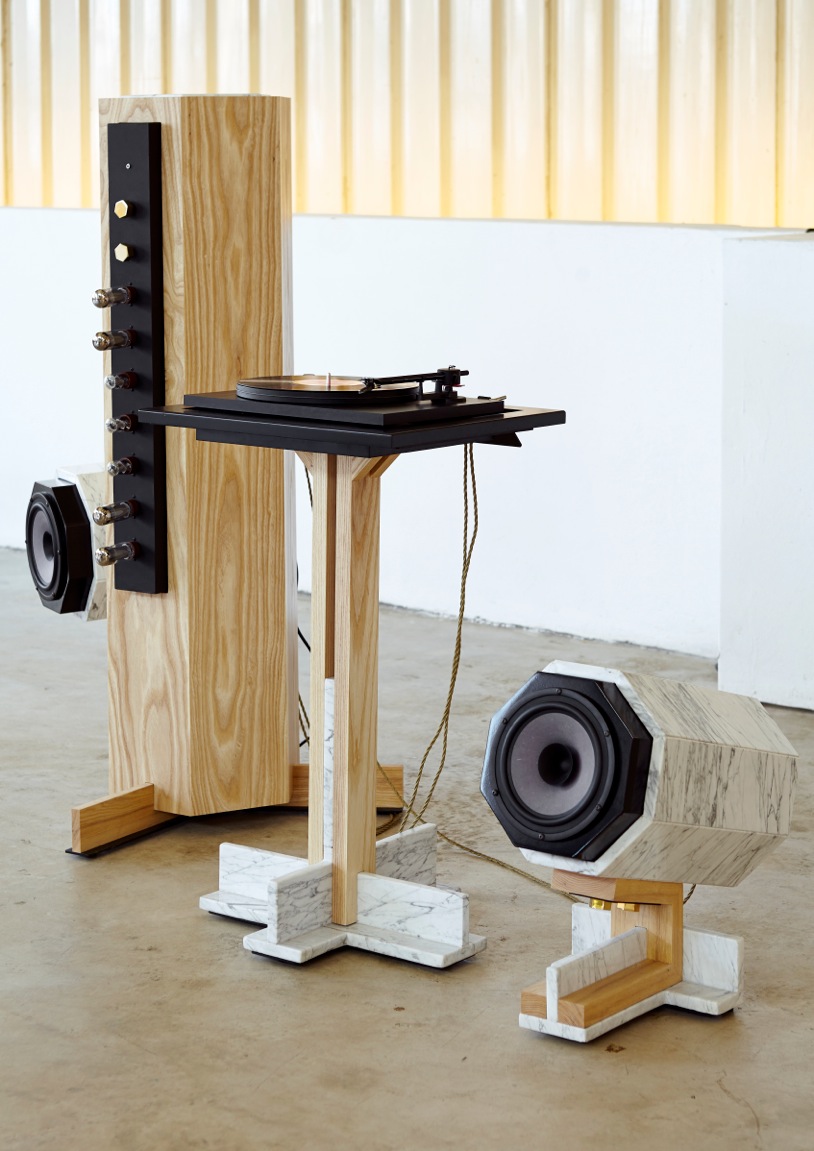 Sonolith, an audio system incorporating wood and marble by Joe Paine, breaks all the stereo types.
Read about this unusual collaboration here.
BarberOsgerby's Western Facade bench
BarberOsgerby's bench utilises the permanence of marble to create a new type of street furniture.
See what inspired it here.
Watch the Talk with Scholten & Baijings