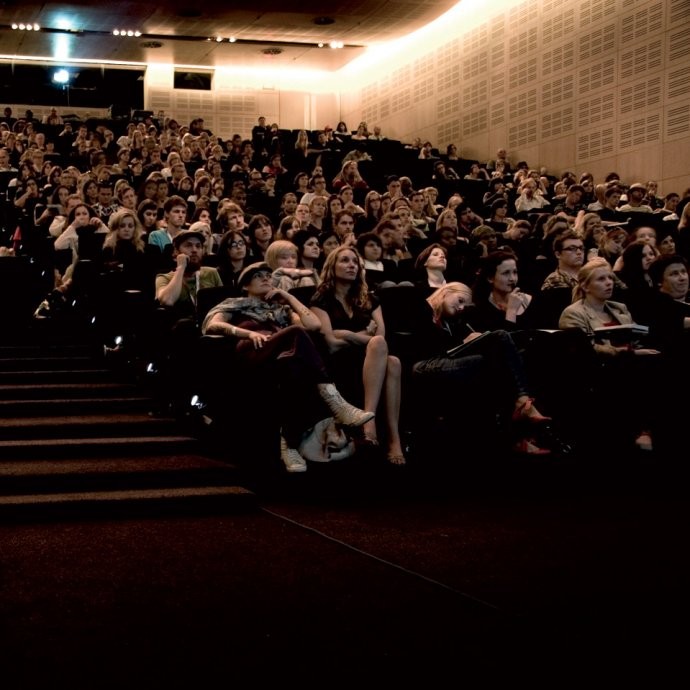 Young Designers Simulcast. Photo: Sid Willow.
Investing in design education and promoting the future of the creative industries is one of Design Indaba's key commitments. For this reason the Young Designers Simulcast (YDS) gives students and young professionals the opportunity to attend a live broadcast of the main Design Indaba Conference in a second auditorium, at a discounted rate.
Bookings for the Young Designers Simulcast at the 2011 Design Indaba Conference, taking place from 23 to 25 February 2011 at the Cape Town International Convention Centre, are now open. For only R1240, including VAT, anybody under the age of 25 can listen to an all-star selection of top designers, business people and thought leaders. Or, for R1440, the ticket can include a subscription to the award-winning Design Indaba magazine.
In 2011, for the first time ever, Johannesburg-based young designers will also be able to experience the Design Indaba Conference right in the city. With the support from University of Johannesburg's Faculty of Arts and Design (FADA), YDS will be showing live at the Art Centre Theatre on Kingsway Campus of the university. The University of Johannesburg's support for YDS is in recognition of the downstream benefits of collaboration with the brand and the opportunity to tap into global design leadership.
As the foremost creative event in the country, Design Indaba recognises every creative discipline, from fashion design to architecture, film, new media, graphic design, visual art, product design, interaction design and everything in between and beyond. Keep an eye on Design Indaba for the speaker programme announcement.
Book for YDS now through Computicket.