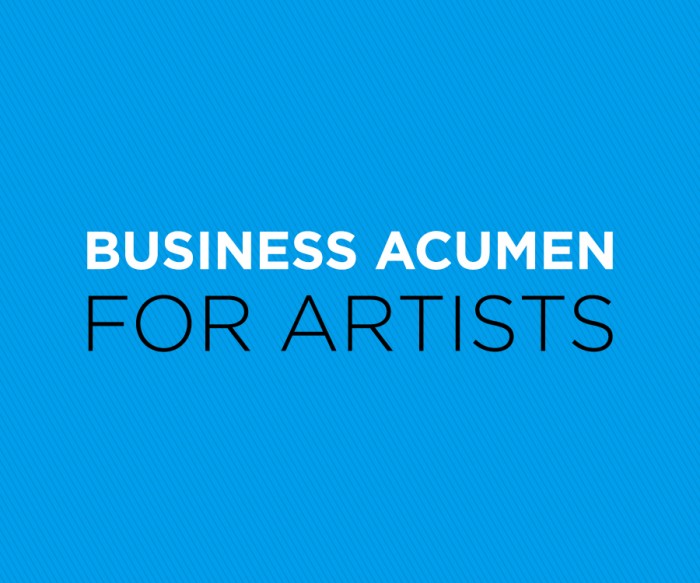 Win a free Business Acumen for Artists course.
Design Indaba and UCT Graduate School of Business are giving away one sponsored slot at the next Business Acumen for Artists course to the value of R7 500.
The course is geared towards creative practictioners and artists who want to sharpen their business skills as entrepreneurs and is structured around taking an actual idea for a product or service to market. This practical approach means participants leave the programme not only with theoretical knowledge but a viable business plan.
Course convernor Elaine Rumboll chats to us about the course as well as the potential and pitfalls of being a creative entrepreneur here.
How to enter
To enter, submit your CV and a motivation on why you think you are a suitable candidate. The motivation must also include the goal that you want to turn into a viable business proposition by the end of the programme.
Send an email with the subject line "Business Acumen for Artists" to editorial@designindaba.com or click here.
You can also register for the course here.
The competition closes on 8 August 2014.
The course runs from 25 August to 24 November 2014. The winner must be available for the 13-week period to attend classes on Monday nights from 6 to 9pm, in Cape Town.
The prize does not include accommodation, flights or any additional expenses incurred during the course.
The winner will be notified on 15 August 2014. Odds of winning are solely dependent upon the total number of eligible entries received. Design Indaba will notify the winner/s by email.
Winner: Nawaaz Saldulker
Competition rules
Design Indaba competitions are open to all, excluding employees of Design Indaba and Interactive Africa and employees of the companies supplying the prizes, as well as associated companies, advertising and promotion agencies, and their immediate families.
The winner/s will be chosen at the sole discretion of the judges, whose decision will be final. No correspondence will be entered into.
The prize is not transferable or redeemable for cash.
Neither Design Indaba, Interactive Africa, nor any of their partners, will he held responsible for disputes in connection with competition prizes, or for any loss, damage or injury that may be suffered or incurred by prize winners.
Entrants will be deemed to have accepted these rules and agree to be bound by them when entering Design Indaba competitions.
Data collected may be shared with the prize sponsor company but will not be sold or passed on to third parties.
Design Indaba and Interactive Africa reserve the right to cancel, modify or amend competitions at any time if deemed necessary.