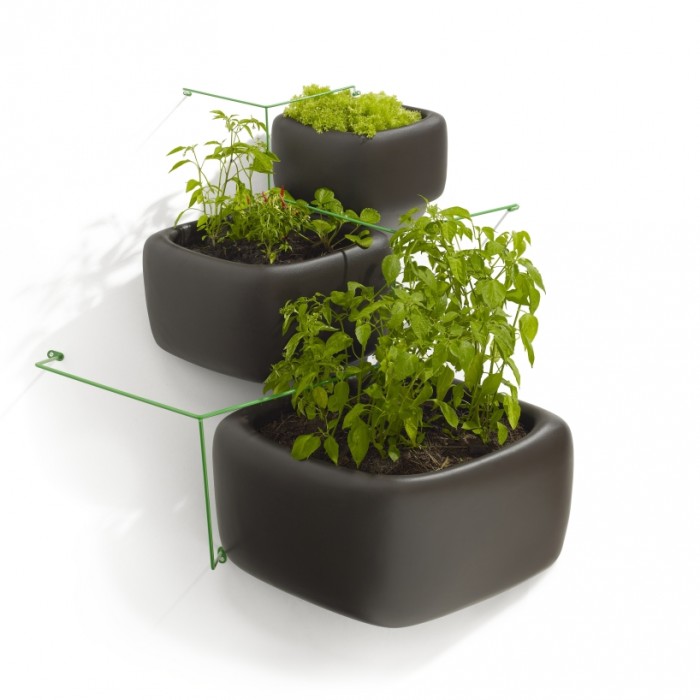 Wallflower vertical garden system
On the occasion of Design Indaba 2011, South African designer Haldane Martin presented for the first time to the public his 'Wallflower vertical garden system'.
The modular planter enables urban city dwellers to grow their own organic vegetables and plants on vertical walls where ground space is limited. The structural composition of the product utilizes a fractal honeycomb pattern in which Martin has biomimicked the space efficient packing array of the actual honeycomb of bees to create nested niches that hold soil and plants.
Watch the Talk with Haldane Martin