As a species, our best design stories still lie ahead of us. That's according to the Design Indaba, which celebrates its 25th edition this year.
Over the past two-and-a-half decades, the world-classevent has presented a slew of visionary thinkers whose innovations have indeed shaped our globe, both internationally and locally... Past speaker Thomas Heatherwick's radical transformation of a disused dock building into the spectacular Zeitz MOCAA and Silo Hotel in Cape Town is just one case in point.
Design Indaba's future-forward focus means that it is always ahead of the curve, an approach which makes this think tank an expert on the innovations that will shape a better world during the next quarter century and beyond.
Here, we've identified a few design modalities that need to be on your radar – as epitomised by the stellar designers that are at the very forefront of these global movements, and who'll be presenting their ideas at this year's landmark jubilee edition, running from 26-28 February 2020.
1. Redesigning cities of the future
What's the big idea? With two thirds of people expected to live in cities by 2050, we need to plan more human-centred urban spaces.
Why should we care? As populations increase, along with pressures created by socio-economic factors and the climate crisis, every urban dweller needs clean, less wasteful, more resourceful cities that offer superior liveability.
Where does design come in? It's a pressing problem that designers are best-placed to solve. Trends like micro-mobility, the wellbeing economy, new energy models and sustainability will be uppermost in designers' minds, along with urban greening, which can safeguard biodiversity and cleaner air.
Who? Architectural Review's 2016 Woman Architect of the Year, Jeanne Gang, who also appeared on the 2019 'TIME 100' list of the 100 most influential people in the world, is at the forefront of designing better cities. Driven by 'actionable idealism', sustainability is Gang's guiding principle.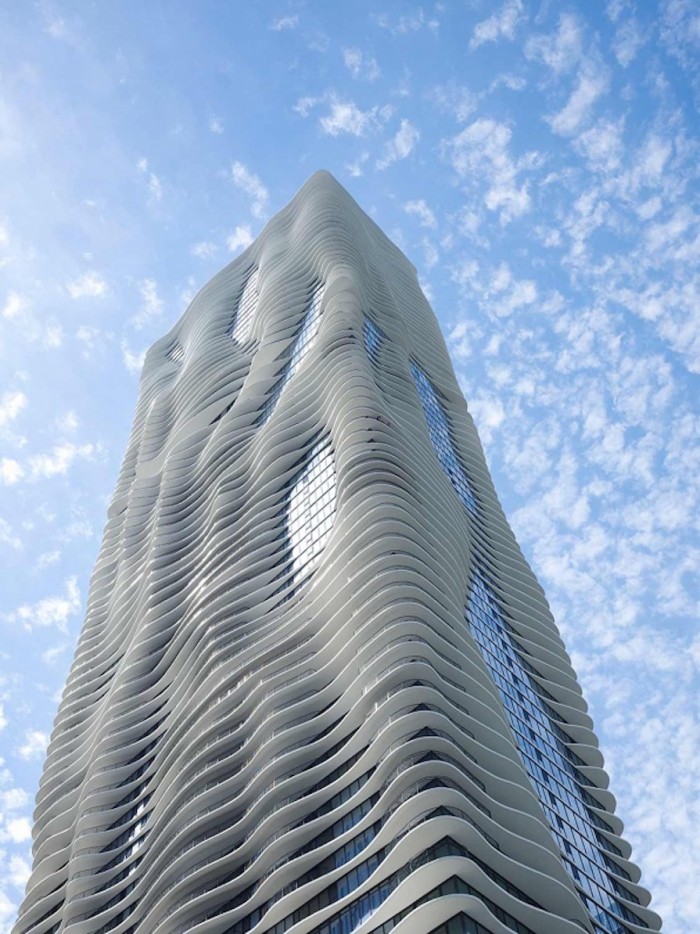 2. Solving challenges with biotech
What's the big idea? Leveraging technology that makes use of living organisms and other biological systems to develop a variety of useful and even beautiful products.
Why should we care? It's a practical yet poetic way to harness the power of nature to solve some of our biggest challenges as a species.
Where does design come in? Biodesign is a relatively new discipline that merges biotech and design to achieve specific outcomes, like buildings constructed with algae, or clothing grown from microbes. Biodesigners blend creative thinking with science to solve various social problems – for example, dyeing fabrics with bacteria rather than toxic chemicals. Look out for transgenic silk, 3D printed hair and seaweed clothing.
Who? Natsai Audrey Chieza's studio, Faber Futures, dyes fabric with the bacterium S. coelicolor to avoid using chemicals, thus mitigating fashion's pollution problem.
3. The rise of dissent and activism
What's the big idea? With youth activism on the rise around the globe, particularly around climate and gender-based violence (think the #MeToo movement), we need to address what's not working in society.
Why should we care? There's a perception that politicians are no longer capable of delivering the future we deserve, and undermining basic human rights as well, so grassroots activism is an essential outlet for the under-represented.
Where does design come in? Design activism sets out to change the world – and part of that means engaging with the pressing social issues of the day. Democratising design is also an important goal.
Who? Graphic designer and activist Patrick Thomas has published a handy Protest Stencil Toolkit that helps the 'woke' generation create a language for 21st century activism. He is also holding open-source collaborations all over the world to help democratise design.
Who? Italian Olimpia Zagnoli's dazzling illustrations are changing the narrative of representation – and she's coming to #DI2020 to talk about how it's the responsibility of designers and brands to alter mindsets.
4. The evolution of data visualisation
What's the big idea? A blending of the physical and digital worlds, with the digital world and artistic endeavour overlapping the real world as we know it.
Why should we care? It will bring a new dimension to our interactions and representations.
Where does design come in? Systems are being pioneered that can artfully visualise rapid human movements in real-time.
5. Who? Japanese collective Rhizomatiks visualised sword tips in real-time for the 72nd All Japan Fencing Championships, by merging the arts and technology.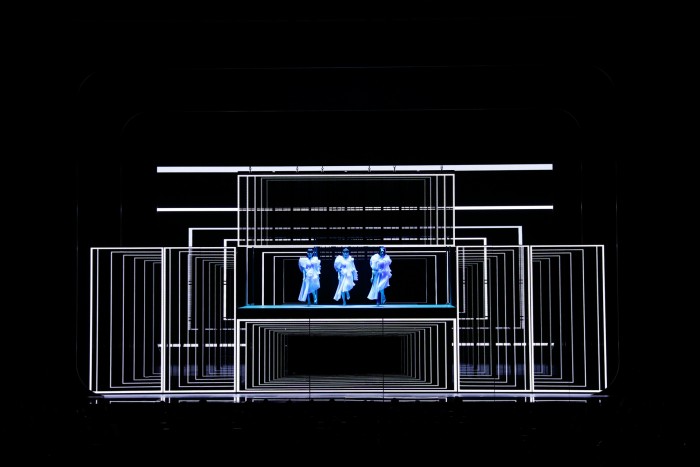 6. Biophilic design for better health
What's the big idea? Biophilia is all about going back to nature – a reaction against rapid urbanisation and the ubiquity of technology. The trend is to incorporate as many natural elements as possible into one's living and work spaces.
Why should we care? The World Health Organization predicted that the two largest contributors to disease by 2020 would be cardiovascular disease and mental health disorders. Nature has been shown to reduce blood pressure and diminish stress while increasing creativity and wellbeing.
Where does design come in? We're going back to organic materials and a human-centred approach to design, which aims to improve our living spaces.
Who? Paul Cocksedge's human-centred design draws on biophilia – his Living Staircase, the centrepiece of a workspace in London's Soho district, shows off a 'flying' garden (plants that run along the entire balustrade) that can be tended by officer workers.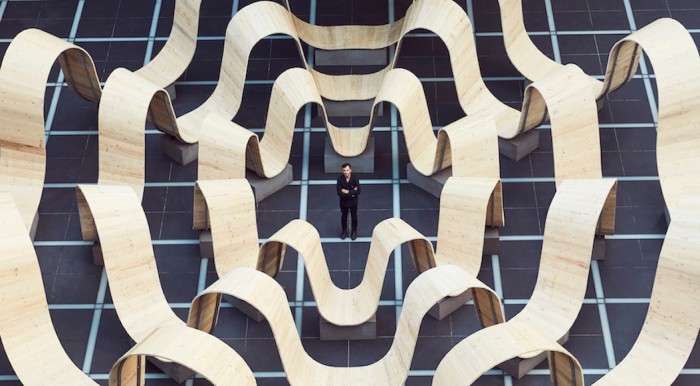 7. The challenge of interstellar migration
What's the big idea? With civilian space travel imminent, we're looking ahead to interstellar migration because human beings are curious explorers at heart and because it's never a bad idea to have a Plan(et) B.
Why should we care? Exploring new frontiers got us to the moon. The next step will be just as thrilling for humanity.
Where does design come in? In 2019, NASA had to cancel an all-female spacewalk because they didn't have suitable suits for women. Designers are going to make space travel and exploration possible – starting with what we'll wear!
Who? Anna Talvi is taking fashion into space with her fit-for-purpose microgravity range. Her antagonist exomuscle bodysuit will help to combat the bone loss and muscle atrophy that occur in space.
Who? Takram's Kinya Tagawa has designed a Moon Exploration Rover. Google Lunar challenged HAKUTO, a group of experienced space professionals, to complete and successfully land an exploration rover on the surface of the moon. Coming on as a support company, Takram created the HAKUTO Flight Model as a result.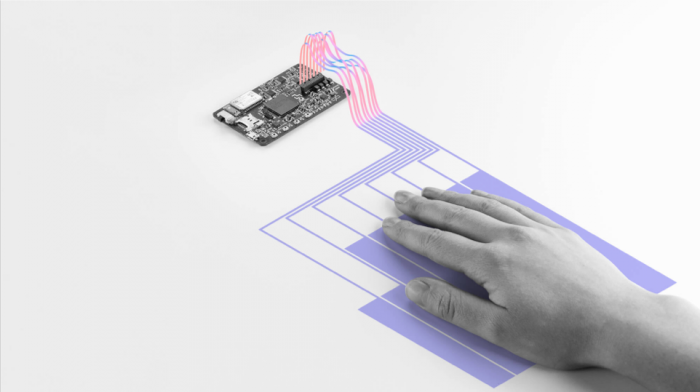 8. Rethinking identity
What's the big idea? Bar political interference, we're freer than we've ever been to explore the ambiguous, shifting thing that is identity. Cis, trans, nonbinary…we're no longer defining ourselves as either male or female.
Why should we care? Post-#MeToo, we don't want to be typecast according to gender roles. We're increasingly rejecting binary definitions that prescribe our behaviours.
Where does design come in? Design helps us to reinvent ourselves – in 2016, Louis Vuitton launched a campaign featuring Will Smith's son Jaden Smith modelling traditional 'women's' clothing.
Who? Kenyan fashion curator Sunny Dolat interrogates African masculinity and pushes the boundaries of what African men (and women) are allowed to wear.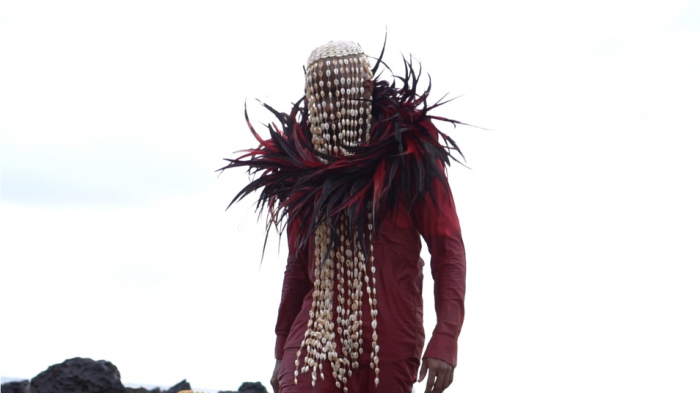 9. Representing the global diaspora
What's the big idea? War and conflict have created a refugee crisis unparalleled in history, along with a surge in global migration.
Why should we care? Few lives are not affected by patterns of migration in the 21st century – and the cultural explosion is nothing short of astonishing as ideas are exchanged and experiences shared.
Where does design come in? Design is responding to an age of intense economic, social and ecological instability in inspiring ways.
Who? Mixed media Ghanaian artist Ibrahim Mahama's totalising installations, composed of repurposed jute sacks, engage with the effects of globalisation, migration and exploitation.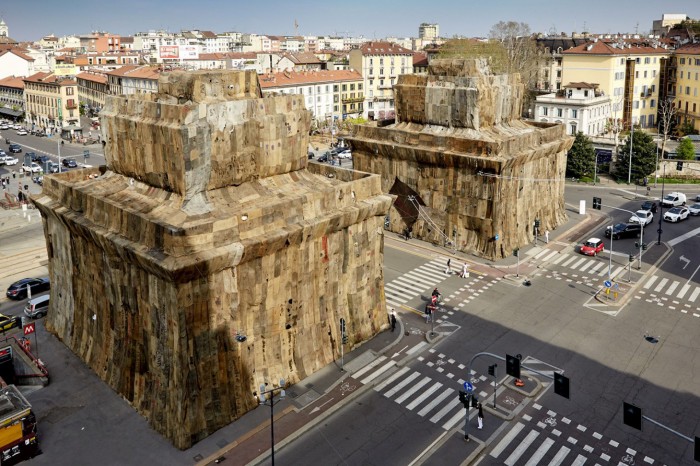 10. Identifying alternative resources
What's the big idea? Fossil fuels still supply more than 80% of world energy consumption, but more sustainable solutions are at hand – like using 'cyanobacteria' to split water using photosynthesis, which produces molecular hydrogen. Designing bacteria and enzymes could be the future of energy production.
Why should we care? Zero-carbon energy sources will repay our carbon debt and give our planet a fighting chance.
Where does design come in? Synthetic biology (where biology and computer engineering meet) is coming up with 'designer proteins' to help produce biofuel – a radical way to reimagine solutions to our current problems.
Who? Catalina Lotero's Raiki is an autonomous 'generator' that transforms trees into efficient energy sources, capturing and harvesting friction-generated electricity.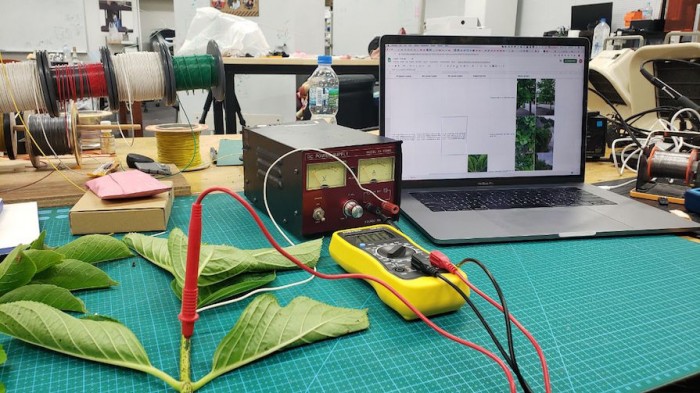 11. The rise of radical empathy
What's the big idea? With cyberbullying taking lives, and online (and offline) harassment on the increase, we're becoming an aggressive, unforgiving society. Using empathy to counteract the re-emerging scourges of racism, sexism and identity politics is a trend we want to see more of.
Why should we care? Being able to empathise with others means less cruelty and objectification, along with the creation of a kinder, more inclusive society.
Where does design come in? Whether we're putting the message across through advertising or via tech, or staging face-to-face interventions, design can change mindsets and build better humans.
Who? Enni-Kukka Tuomala has collaborated with the Finnish parliament on designing 'empathy tools' to change interactions among politicians. Her Campaign for Empathy has been extended to community work and can be exported to any environment, facilitating safe, judgement-free spaces for dialogue.
Who? One of the world's most applauded advertising creatives, Rick Brim, has won seven Cannes Lions Grand Prix Awards by focusing on empathy as the best way to win the hearts of consumers.
Who? Robert Wong, who heads Google's Creative Lab, leads with empathy. He believes that technology should be about positive interactions, humanity, surprise and creativity.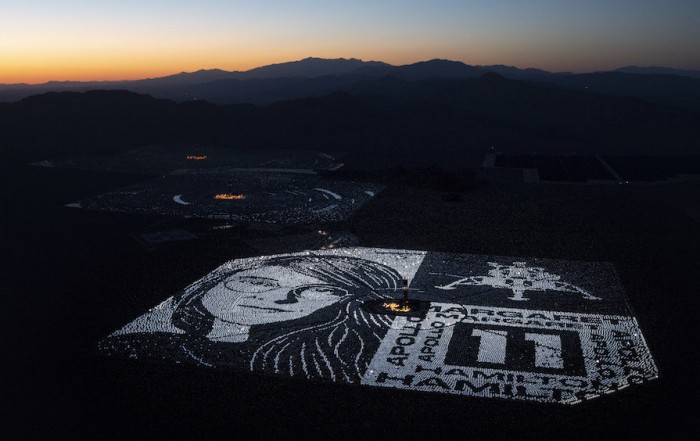 12. Unmanned aerial vehicles are rewriting art's future
What's the big idea? Unmanned aerial vehicles, otherwise known as UAVs or drones, have had some bad press – but that's changing as they're used to design healthcare and insurance solutions while also creating haunting artworks.
Why should we care? Like any new(ish) technology, drones are remaking the future, and harnessing them to do good will unleash the true potential of these flying mini-robots.
Where does design come in? As drones become more sophisticated, there's an increasing amount we can do with them – including leveraging their aesthetic potential.
Who? Multidisciplinary artist collective Studio Drift had a flock of 300 drones perform a haunting choreographed routine above the Kennedy Space Centre to mark the 50th anniversary of the Apollo 11 mission launch.
Who? Japanese collective Rhizomatics uses dancing drones combined with human performers to create riveting spectacles.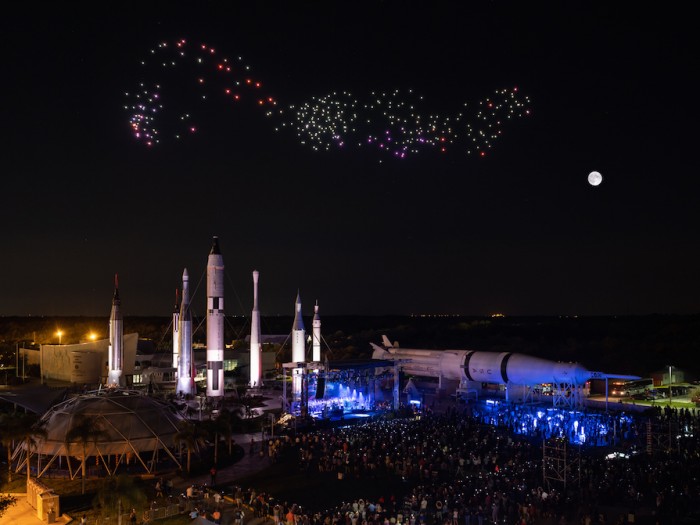 Design Indaba 2020 celebrates a momentous milestone in the conference's legacy, it's 25th anniversary. The 2020 iteration of the conference will bring to the stage the creative optimism and activism people have come to expect from the flagship platform.
Described as a creative pilgrimage, Design Indaba is a 3 day multi-sensory, thought provoking and expansive experience that includes a series of captivating design talks by day and festival by night, featuring live music, theatre, exhibitions and masterclasses – all designed to help you explore the realms of creativity.
The Design Indaba Conference 2020 will take place from Wednesday 26 February to Friday 28 February 2020 and will be held in the the Artscape Theatre Centre in Cape Town. In the evening, the same building will transform into a creative playground as the festival comes into play, a place where your Design Indaba experience is elevated.
Seats are limited and tickets sell out fast so take advantage of our early bird tickets to secure your place amongst the world's leading problem-solvers and creative talent.