Design meets the future in Estonian Anna Talvi's ingenious range of microgravity-wear, which has been designed with a Mars mission in mind.
The Royal College of Art, London MA graduate, who has also studied mathematics and physics, combines biomedical engineering and material science to design bodysuits that can keep astronauts safe and healthy living in space for extended periods of time.
Talvi's interdisciplinary project involves working with scientists, doctors, researchers and private companies to solve design challenges, like how to combat bone loss and muscle atrophy in space, as well as keep space travellers fit.
Talvi has designed an antagonist exomuscle bodysuit which helps to condition the muscles and bones to remain healthy in zero-gravity. This solution could also help earth-bound patients on bed-rest and those with musculoskeletal conditions in the future.
On a practical level, the microgravity clothing has to be comfortable, tailored to the zero-gravity posture and movements, like walking with your hands. Because there are no washing machines in space station, antibacterial base layer membranes are used to extend the garments lifespan.
The optimal set of microgravity-wear includes as much and as little as an astronaut needs to sustain in space. Talvi has also designed workout wear (T-shirts and shorts) and daily wear for different purposes, using textiles developed with space travel in mind.
The entire range is informed by the enormous changes that human physiology and psychology undergo in a microgravity environment.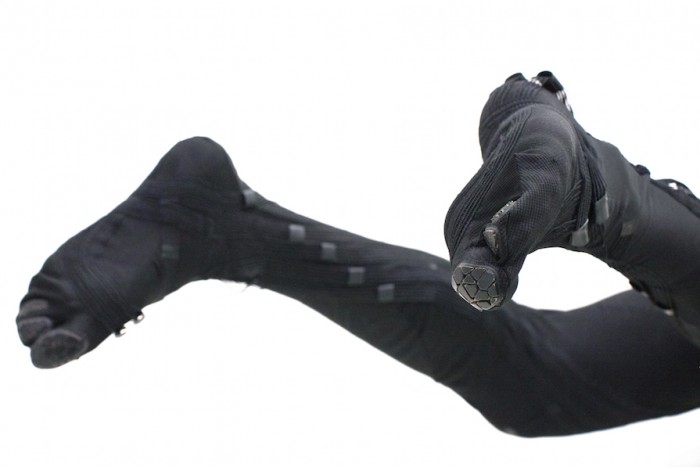 The former equestrian athlete says design thinking and a human-centred approach from the outset made it easier for her to conceptualise and complete the project.
Follow @anna_talvi on Instagram.
Photo credit: Ottilie Landmark.
Anna Talvi is part of the Global Graduates class of 2020. Design Indaba curates the selection of global graduates together with the heads of more than 40 design institutes and colleges (and beyond) around the world. Global Gradautes are selected on the basis of their working being a change-maker, demonstrating social or environmental impact, engagement with global challenges, project feasibility, and/or an exceptionally high level of innovation.
Tickets for the Design Indaba 2020 are available through www.webtickets.co.za.
For more information:
www.designindaba.com | Facebook – @designindaba | Twitter – @designindaba | Instagram @designindaba
About Design Indaba:
The globally acclaimed Design Indaba Conference was established in 1995 and has evolved into a multidisciplinary platform that champions the creative sectors. Its guiding principle is a Better World Through Creativity.