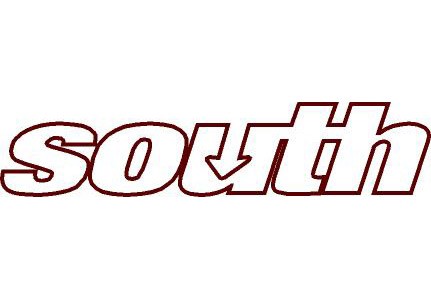 SOUTH is an inversion of hand-me-down Eurocentric creativity, a world map turned upside down conceptually, so that South Africa is on top.
The SOUTH Exhibition celebrates the legendary creative icons who have been at the pole of this upswing over the past few years.
The 35 SOUTH award finalists complete the exhibition. Three cash prizes of R100 000, R50 000 and R25 000 will be awarded on Sunday 1 March at 5pm in the fashion area.
The SOUTH documentary will debut during the film festival taking place in the fashion area, and will be screened daily at 2pm. Co-produced by Interactive Africa and Miles Goodall of Sub Urban, and directed by Goodall, the documentary uncovers the layers of inspiration fuelling South African graphic design, art, dance, music and product design.