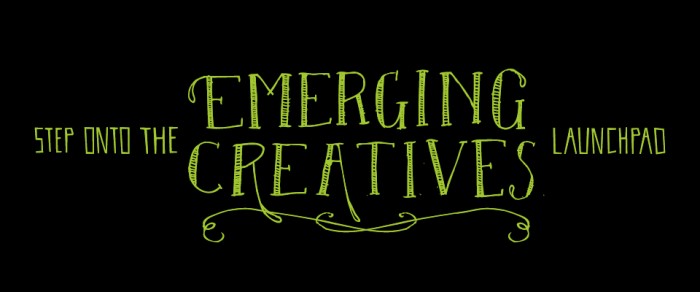 Step onto the Emerging Creatives launchpad
Once again, we were blown away by the exceptional talent of our emerging South African creative community. We received over 200 applications for our Emerging Creatives programme this year, and our curatorial panel of creative industry leaders had the near-impossible task of narrowing it down to only 42 for Design Indaba Expo 2014.
Thanks to the Department of Arts and Culture, the featured Emerging Creatives will have a full sponsorship to showcase their talent at the Expo and have the opportunity to attend the Simulcast of Design Indaba Conference. The platform has been a launchpad for designers such as Daniel Ting Chong, Laduma Ngxokolo, Katherine-Mary Pichulik, who have gone from strength to strength.
Both Design Indaba and the Department of Arts and Culture are committed to nurturing and promoting South Africa's up-and-coming creatives, so we are thrilled to once again host a wealth of stand-out fledgling talent. Here are the creatives to look out for:
Kirsten Beets and Frank Conradie
In addition, this year we selected eight up-and-coming designers and paired them with experts in their relevant fields. The mentorship programme allows for collaboration and skills transfer, and the ability to learn from seasoned professionals who are working in the design industry.
Design Indaba Expo takes place from 28 February to 2 March at the CTICC. Tickets are available online or at the door.
For more information go to www.designindaba.com or download the Design Indaba App for free at road.ie/designindaba, or find it in the iTunes App Store or Google Play store.