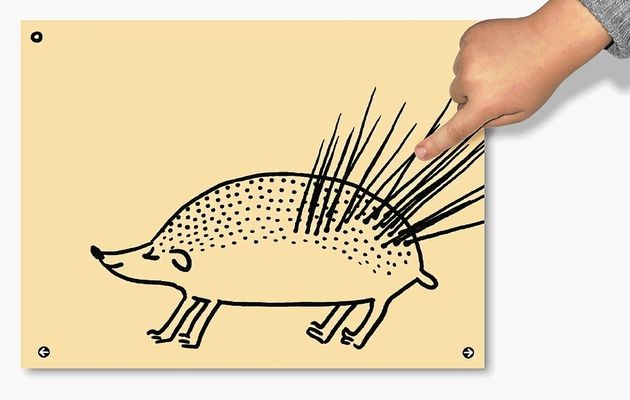 It's a picture book for iPad, touch iPod and iPhone, conceived by the acclaimed illustrator Christoph Niemann.
It might take young users a while to appreciate the sophisticated simplicity of Niemann's illustrated and interactive new app but after a while they will love its quirkiness. You can touch, swipe, or tap on any of its 21 animals to see how it reacts: you can play music with a crocodile's teeth, blow dry a lion's head of hair or help an elephant bathe.
You'll be surprised what happens when you try to drag the sausage dog.
The drawings are typical of the German illustrator's work - humorous and clever.
The soundtrack by local composer Markus Wormstorm is playful and inoffensive.
There are no spoken words because animals don't speak English, Niemann says.
You might know the German artist from his illustrated opinion column in the New York Times, Abstract Sunday.
He once live-illustrated the New York City Marathon by posting 46 sketches while on the run through the city.
Petting Zoo was developed with programmer Jon Huang and produced by Design Indaba.
Petting Zoo is available in the SA iTunes store for R15.99
Watch the Talk with Christoph Niemann
Talks
• Duration: 00:34:45
•
14 Nov 13